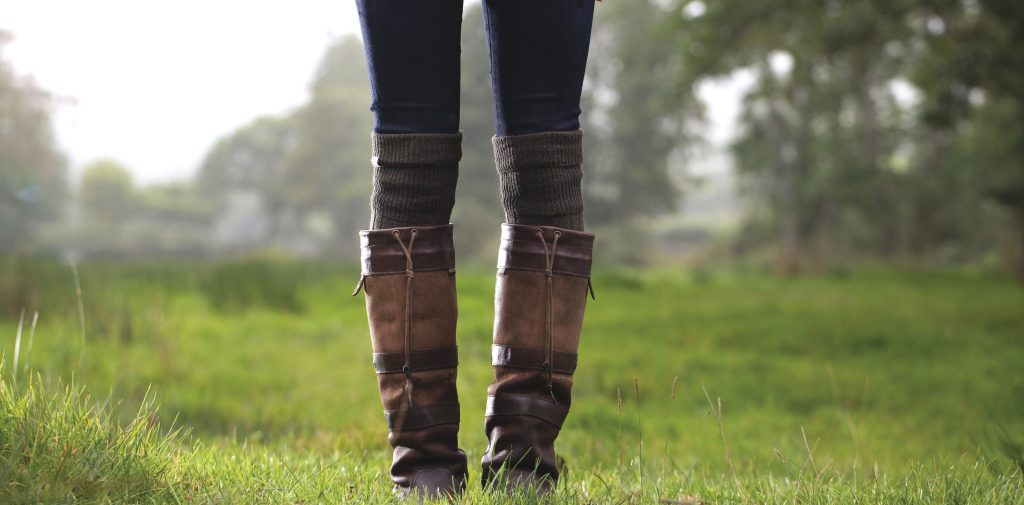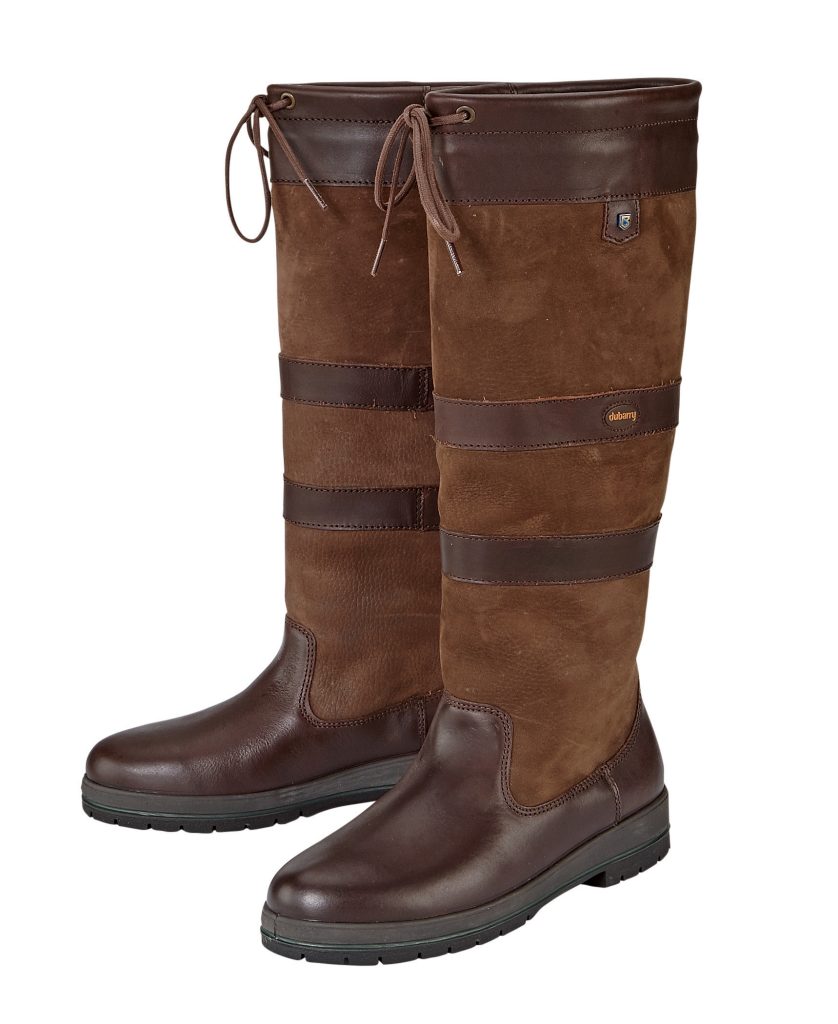 If you haven't experienced country boots yet, November is a good month to pull on a pair. Ruggedly protective and remarkably stylish, this versatile ladies' footwear takes you anywhere in comfort despite chilly or wet weather. You can traipse through soggy paddocks, exercise your dog, or stroll through a day of window shopping— these distinctive boots keep feet dry while reflecting an enviable equestrian aesthetic. They partner perfectly with breeches, tights and jeans, and some designs even have stirrup-friendly outsoles to allow an impromptu ride.
A step up in casual style from traditional rain or muck boots, lifestyle boots are crafted from a variety of leathers and resilient textiles that stand up to wear and maintain their good looks. Waterproof treatments or waterproof membrane construction keep weather and mud out; inside, technical materials may be used to wick moisture and provide breathability to maintain a dry climate.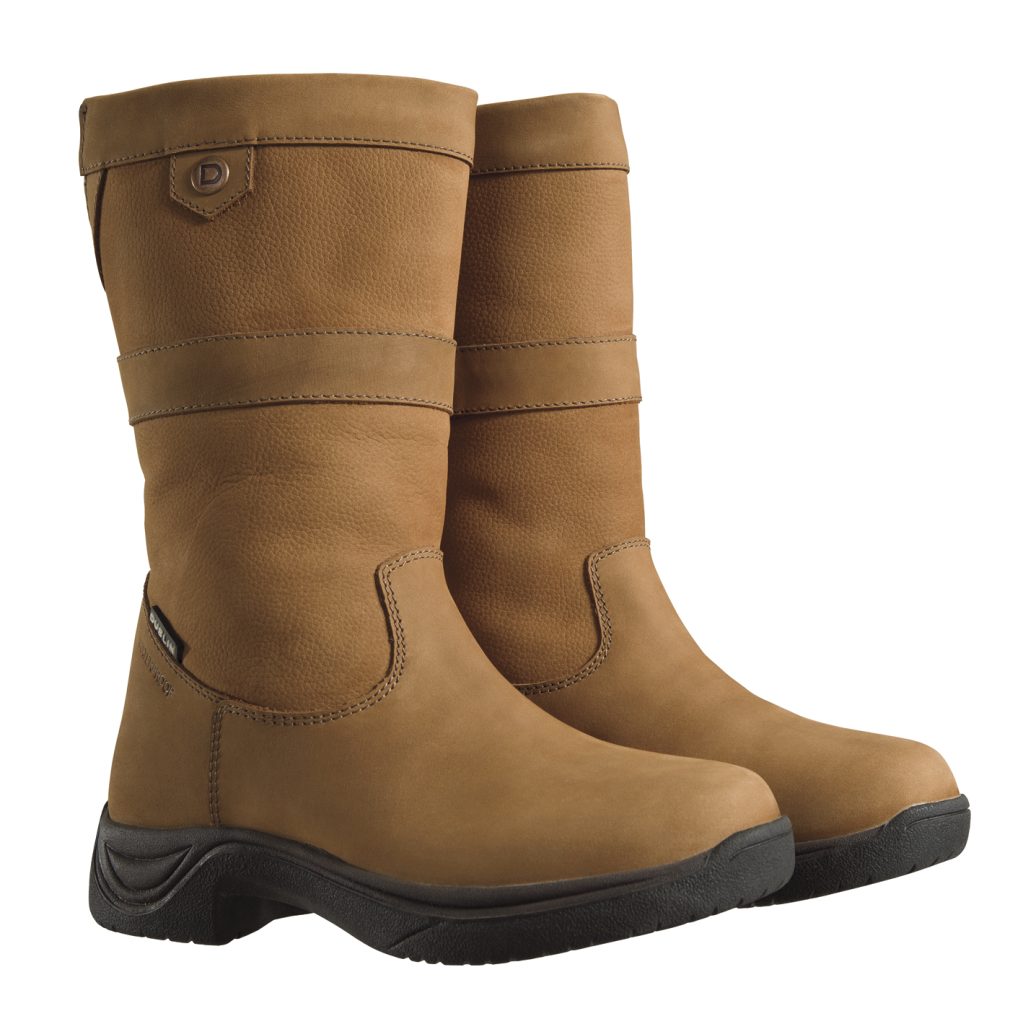 Outsoles feature long-lasting tread patterns designed to keep you on your feet as weather conditions vary throughout the year. Most in the category are tall boots, but individuals preferring mid-calf or ankle-high styles will not be disappointed with the variety of shorter boots available. And, these great boots come at all price points, ensuring a pair exists to fit every budget.
We love our country boots so much that we offer nearly as many styles of them as we do traditional riding boots and from all the top bootmakers. Here's why:
Timeless: Classic silhouettes and equestrian-inspired details never look out of style.
Versatile: They're hardwearing and easy to wear anywhere from the stable to streets to hiking on trails.
Stirrup-friendly: Some models feature outsoles and heels designed for casual riding.
Muck or groom: The tall height keeps stall bedding and barn debris out and your feet clean.
Closed, hard toes: Naturally tough foot construction is protective if a horse should step on your foot.
Deep treads: Lug outsoles provide good traction on slippery footing.
Pant legs stay dry and clean: The boots slip on easily over the bottoms of breeches, jeans and tights, creating a cool look and keeping your hems protected.
Most of all, we love our country boots because they're comfortable. Cushioned insoles, weatherproof construction, and adjustable features such as drawstring cuffs or buckle gussets combine to ensure your feet are pampered during a long day at the barn—or anywhere else life takes you.
Browse our entire selection of country boots here.
Do you have a favorite pair of country boots? Share your photos with us on Instagram and Facebook by tagging @doversaddlery!