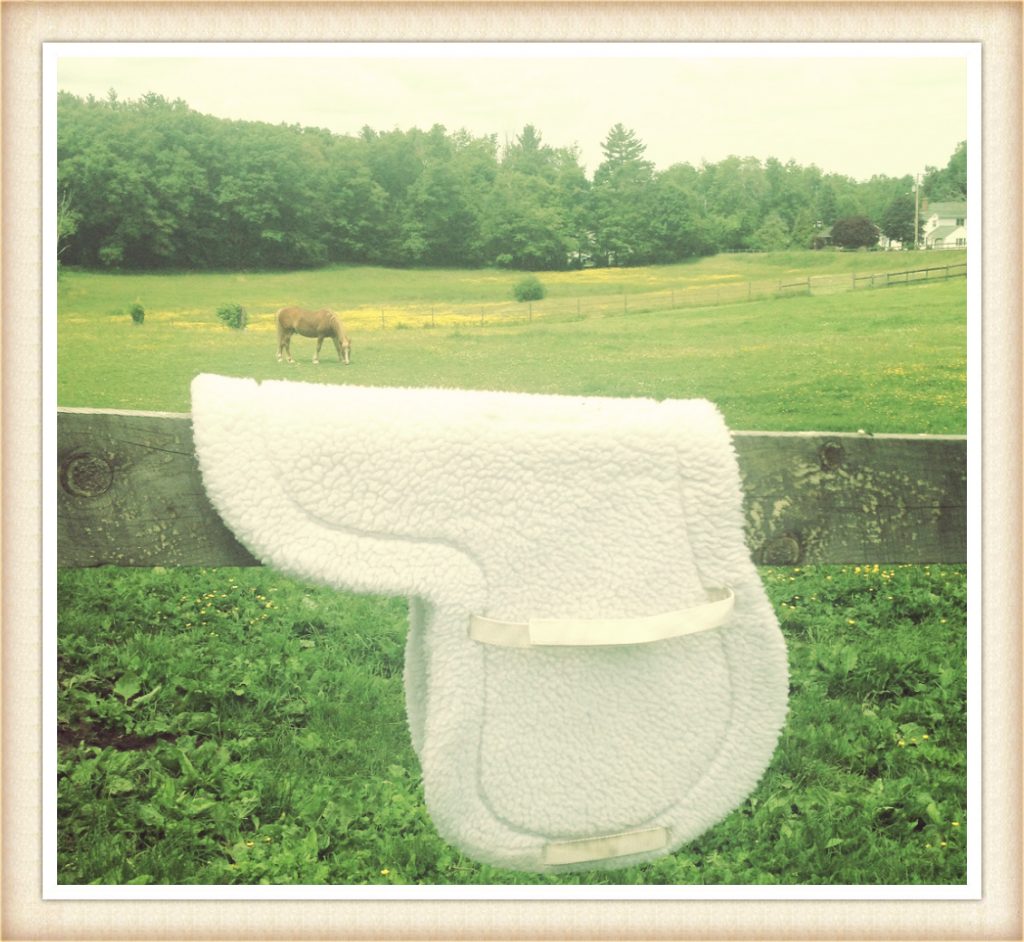 High-quality saddle pads and girth covers not only ensure your horse's comfort, they also help to protect an expensive saddle. Horse tack and equipment that's intended to last for years is an investment. If you want a new fleece saddle pad or girth cover to provide your horse with the comfort and protection it needs for an extended period of time, you must take proper care of it. Use this guide to clean and maintain your fleece tack, and ensure your favorite items ride the distance with you.
After Every Ride:
Shake or brush the fleece. Dirt and moisture get into the fleece fibers during each ride. Since over-washing isn't good for it, shake and brush your fleece tack in an open area to loosen and remove dirt, while also fluffing up the dampened fibers. Using a face and leg curry comb is a great trick to loosen the hair and dirt that is stuck to the pad, particularly in the hotter summer months when your horse has been sweating. A brisk brush with a stiff hard brush after will clear the pad of hairs and dirt left behind.
Protect from sweat and moisture. Allowing the fleece saddle pad and girth cover to completely air dry is important. Place them with the damp fleece-side-up in a location that's out of direct sunlight and away from any other heat sources that could dry out the fibers or cause shrinkage.
Store properly. Between uses, it's important to store a fleece saddle pad or girth cover in a dry location. If longer amounts of time will pass between uses, you can store the saddle pad in an airtight container after it's properly dried. This will keep it clean and protect it from pests.
Deep-Clean Your Fleece Saddle Pad:
Remove excess sweat, soil, and dirt. Occasionally, you'll need to give your fleece saddle pad and girth cover a deeper cleaning. Always use cold water to do this and a gentle cleansing solution. Washing the fleece saddle pad and girth cover in the washing machine on the gentle cycle is fine, just double check that they are in fact fleece and not sheepskin.
Dry properly. It may take a bit longer to hang-dry a fleece saddle pad, but you'll extend the life of it by doing so. Heat from the dryer or the sun can damage the fibers and cause shrinkage, leading to an ill-fitting pad. Always hang-dry the saddle pad in a shady, cool area until it's completely dry.
Getting the Most from Your Investment
Both you and your horse profit when proper care is taken of fleece tack items. A clean, fluffy, fleece saddle pad protects your horse from rubbing, chafing, and painful pressure that can affect him during training or performance. Additionally, proper saddle pad care also prevents the development of bacteria that can lead to irritating skin conditions.
It's much easier to get into a routine of cleaning and caring for a fleece saddle pad and girth cover than it is to try to remove several weeks' worth of sweat and grime. Make the short process of cleaning and drying your fleece saddle pad part of every post-ride routine. With the right products and processes, it's an easy task to complete.