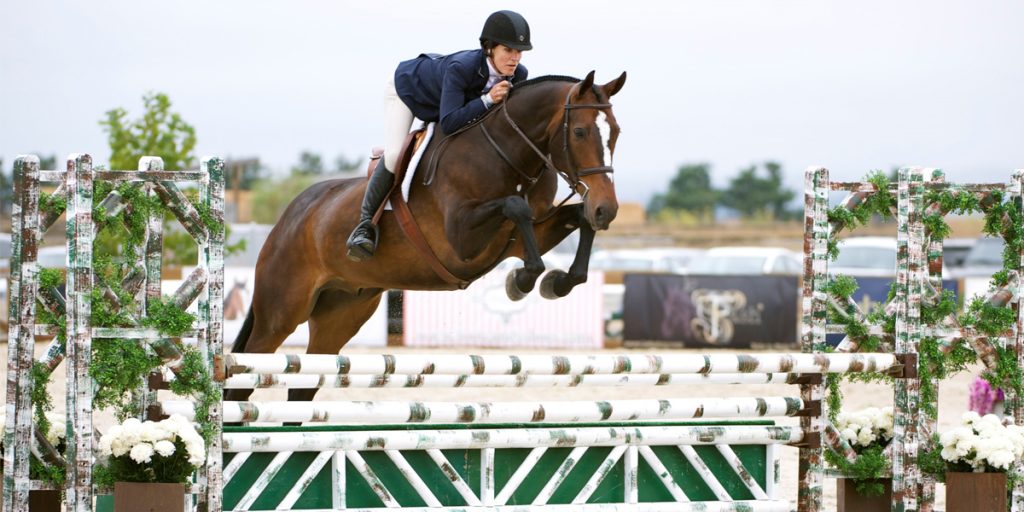 Holly Andrews, Senior Director of Global English Footwear, has been a manager of English Footwear at Ariat for the last 25 years. She was one of the first employees at the company and built the English category to be what it is today. Holly started riding when she was seven, competing on the A-circuit at age 11 and rode in hunter, jumpers and medal classes throughout her early riding career. As an amateur rider, she has primarily shown in the Hunters and has had the opportunity to ride with many top trainers. For the last several years, she has ridden with John French and competed at top shows including Capitol Challenge, Del Mar National, and HITS Coachella. She now predominantly competes on the West Coast.
What brought you to Ariat?
I was working for another footwear company in the Bay Area and riding regularly. I had friends in the equestrian industry who knew the founders of Ariat, and they told me about the opportunity.  An equestrian footwear brand seemed like the perfect fit.  I also loved how they let me bring my dog to work!
How have you seen trends change with equestrian footwear over the years?
The equestrian market has changed a lot over the last several years. We are seeing more emphasis on performance technology, comfort and fit. As the market leader in technology, we are constantly pushing the boundaries with new technology, innovative materials, and rider-specific designs.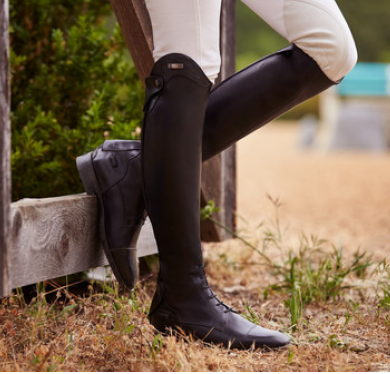 Speaking of rider-specific design, what was the inspiration behind the new Ariat Divino boot?
The inspiration for Divino was to offer the best boot on the market in terms of technology, leather, design, and comfort all while living up to the quality of an Ariat product. The Divino has a multitude of hidden features that were inspired by my own experiences wearing and breaking in tall boots. There was room in the market for a boot that enhances performance as well as protects against the most common areas of discomfort while looking elegant and gorgeous on the leg. Working with the factory in Italy was inspiring in itself, their superb craftsmanship, attention to detail and passion are all evident in the final product.  The boot is made of exquisite Italian calf leather.  Divino means "divine" in Italian and we believe it lives up to its name!
What is one of your favorite things about working at Ariat?
Being able to combine my career with my passion for riding is the best part of working at Ariat. Seeing the product come to life through the design and development process and eventually on top riders is very rewarding. It was definitely cool to see boots I worked on standing on the Olympic podium. It's also great to be part of such an innovative and dynamic team. Despite the company's growth, Ariat still maintains a very entrepreneurial mindset.
What's next from Ariat? What can we look forward to in the upcoming seasons?
We will continue to introduce more styles out of Italy. Also be on the lookout for top-tier technology introduced in new products across the line. We are always exploring groundbreaking materials and construction. We can't say too much yet – but we definitely have some innovative new products on the horizon.