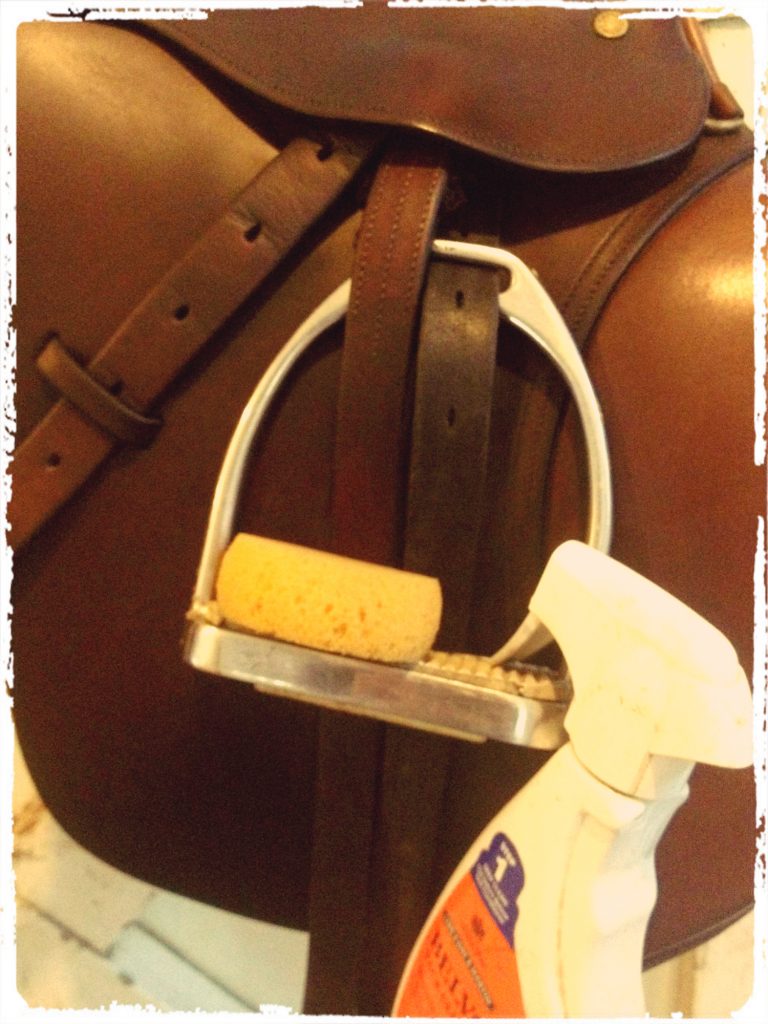 There's no denying it: cleaning your horse tack is a chore. At the end of a long day of other barn chores and schooling or showing, you're tired, your body aches, and the last thing you want to do is more work. Cleaning your horse tack, however, is essential to preserving the life of your tack and keeping it in working condition. Having tack that functions as it should keeps accidents from happening while you're using it. Dry, cracking stirrup leathers or bridle parts can snap, putting you in a risky situation. Make sure you have what you need to take proper care of your tack items, and set yourself up to clean everything in a streamlined process.
The Essential Tack-Cleaning Supplies
There is a multitude of tack cleaning products available, from various soaps to many ways of conditioning and keeping your leather horse tack supple. Start with finding your favorite of these:
Create a Horse Tack Cleaning Station
Setting up an area in the barn where you routinely clean your tack can make the process easier and more inviting. The same way you have a specific location for things like pitchforks and brooms, and feeding supplies, dedicate an area to tack cleaning and related products.
Start by hanging a chrome tack cleaning hook from the ceiling to make cleaning hanging items a snap. This kind of hook holds really securely, and keeps bridles from falling down as you stretch out the reins to wipe them clean, giving you leverage for those tough to scrub out dirt spots. Your tack can also then air dry for a bit on these hooks, rather than piling up in the corner.
Stash a saddle rack near the cleaning hook for easy saddle cleaning. A portable saddle rack is easy to store and can be used in whatever location you need- at home or on the road.
Store all your tack cleaning products in a utility bucket near your cleaning station. You'll want to include sponges, rags, cleaning solutions and leather conditioner as the basics. When it's time to clean your tack, the bucket can be used to hold the water for cleaning. Bonus if there is a water source in your tack cleaning area.
Caring for your tack regularly may require some extra work, but it's worth it. By taking care of your horse tack after every ride, you'll extend its life and save money on replacements. Put together a tack cleaning kit, allocate a space in your barn to get the job done, and clean away!