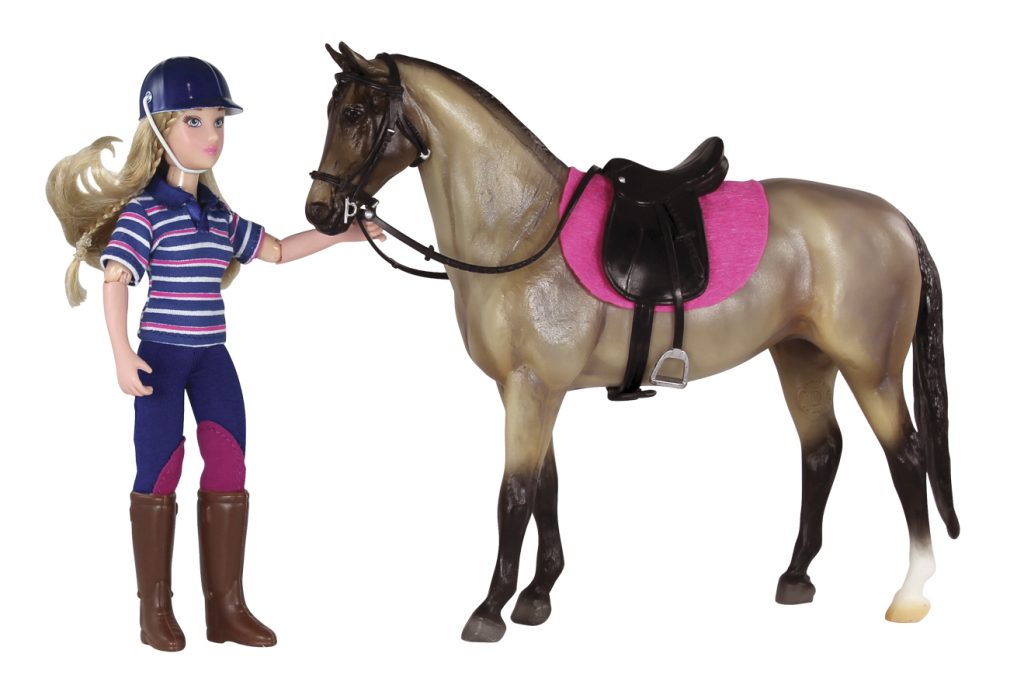 What better time than the holiday season to celebrate the magic of Breyer® Model Horses? Breyer Animal Creations® as a company has spread joy and inspired dreams among horse lovers young and young-at-heart since its serendipitous inception in 1950. For many of us here at Dover Saddlery, the first horse we ever owned was a Breyer creation. We played with the model horses, lined our shelves with them, named them and loved them—and we're willing to bet many of our customers have fond memories of their own Breyer collections, too.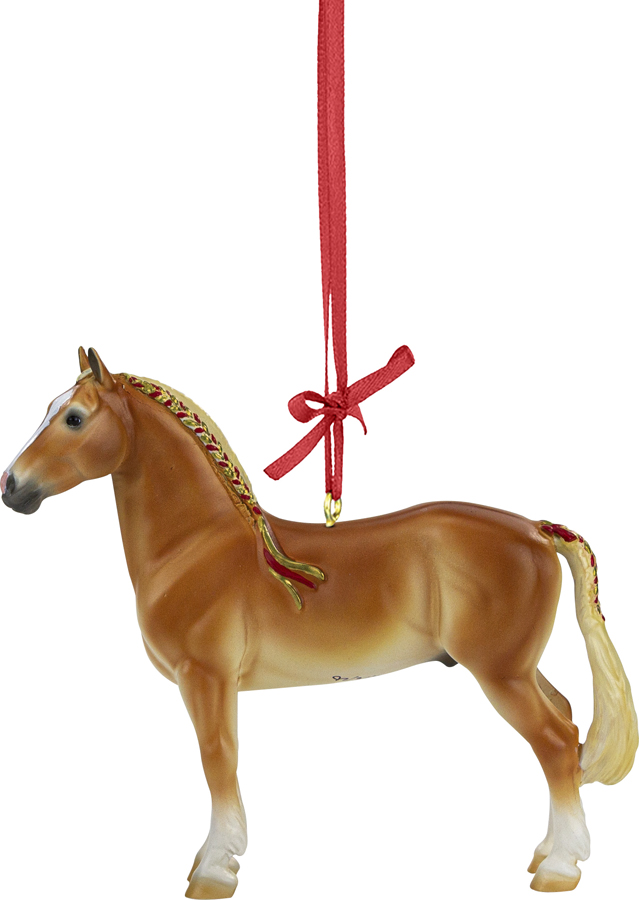 Every year, as Breyer's Holiday Horse makes its debut in all its festive finery, we feel that same spark of wonder and excitement we had as children whenever a new model horse was introduced. We take pleasure at gifting Breyer model horses to the children in our lives, treasure keepsake Breyer Christmas ornaments, and let our imaginations delight in the intricacies of the latest Breyer stable or horse transport.
From the detailed recreations of the world's most famous competitive equines, to breed-specific models, to fanciful unicorns, and the annual Halloween Horse—Breyer never disappoints. Each lifelike model horse tells a story. Hundreds of accessories, figurines, companion animal models, play sets, and craft kits round out the Breyer experience, all supported by a wide network of Breyer events, model horse shows, clubs and more. And to think, Breyer as we know it today was formed by a happy accident!
The story began in Chicago, Illinois with Breyer Molding Company filling industry needs as a plastics manufacturer. F.W. Woolworth Company commissioned a special order to accent a mantelpiece clock—it was the #57 Western Horse—and no one could predict how that single commissioned model would lead to a thriving specialty business with a worldwide following of fans of all ages. Woolworth's clock made its debut in 1950 on the shelves of the department store, and the Breyer Molding Company was soon flooded with requests from people who wanted to purchase just the horse! The Breyer Molding Company's business focus thus changed forever, taking on the goal of making the world's finest model horses.
Each model horse is created in resin based on an artist's highly detailed and creative sculpture. It is painted to reflect authenticity, quality and realism, all with the goal of delivering the most high-quality toy or collectible the world has to offer. To hold a Breyer model horse in your hand is to enter the magical world of horses—no matter how young or how old you may be.
Click here to shop our wide selection of Breyer Horses and Accessories.
Do you have a favorite model horse? Or, pictures of your Breyer Horse Collection? Share them with us on Instagram and Facebook by tagging @doversaddlery!