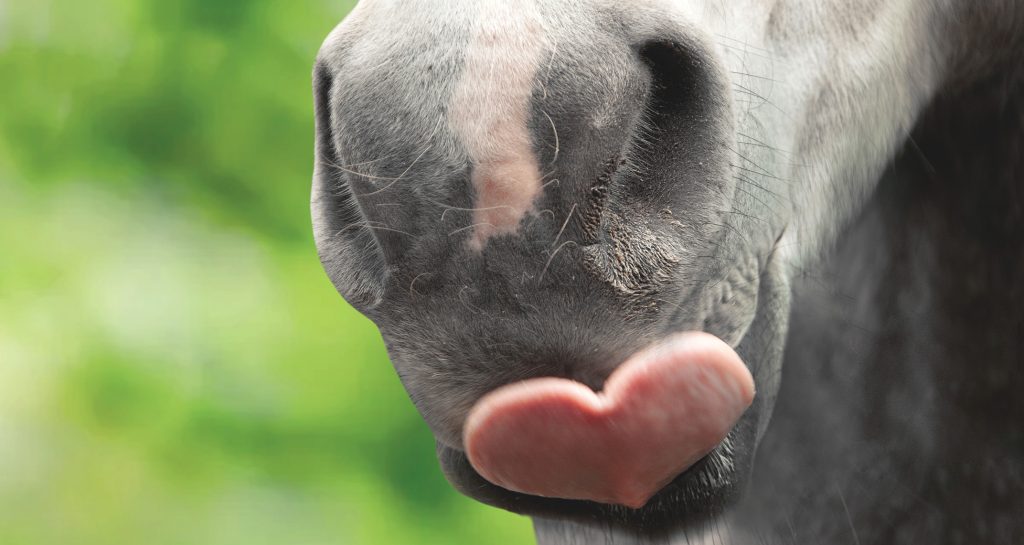 All of us riders and horse owners share something in common: love for our horses. Showing them love is especially fun on Valentine's Day, when we share ways to make our horses feel special. Here are some of our favorite suggestions to delight your horse or pony this month.
Make your horse feel good with Groomi®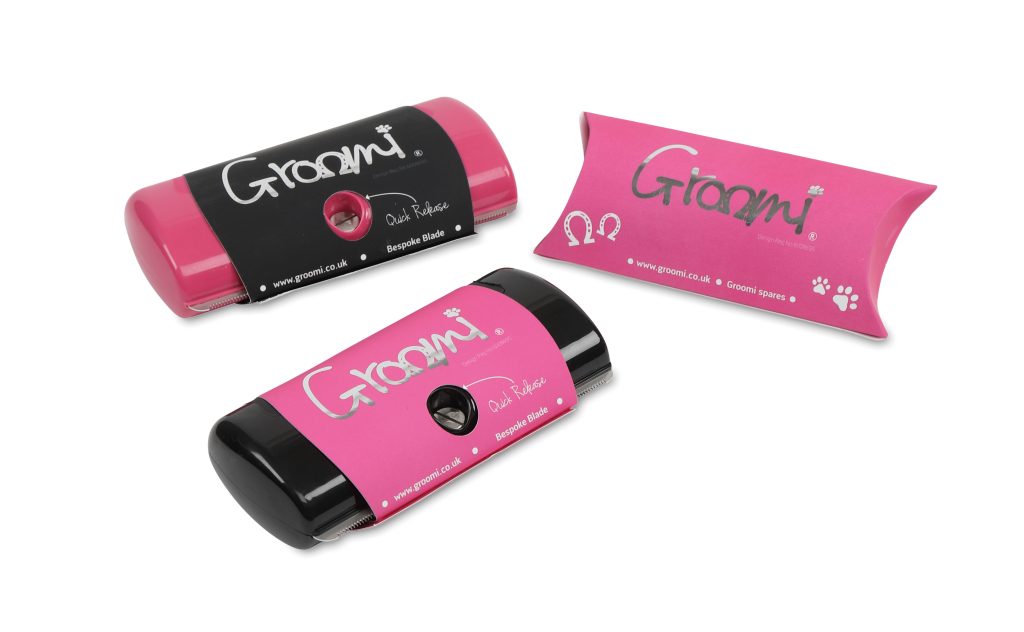 Groomi gently combs through your horse's coat to remove loose hair, dandruff and dirt gently and humanely. What could feel better than shedding itchy, loose hair and having your coat breathe? The wide, shallow teeth of Groomi's replaceable comb won't penetrate skin or damage, cut or tug at hair. As it works, it brings natural oils to the surface for a shiny, protective coat.
Tip: Groomi is perfect for use on cats and dogs, so you can show your little friends some love, too!
Entertain your horse with Kong® Equine Deluxe Set Toy-Feeder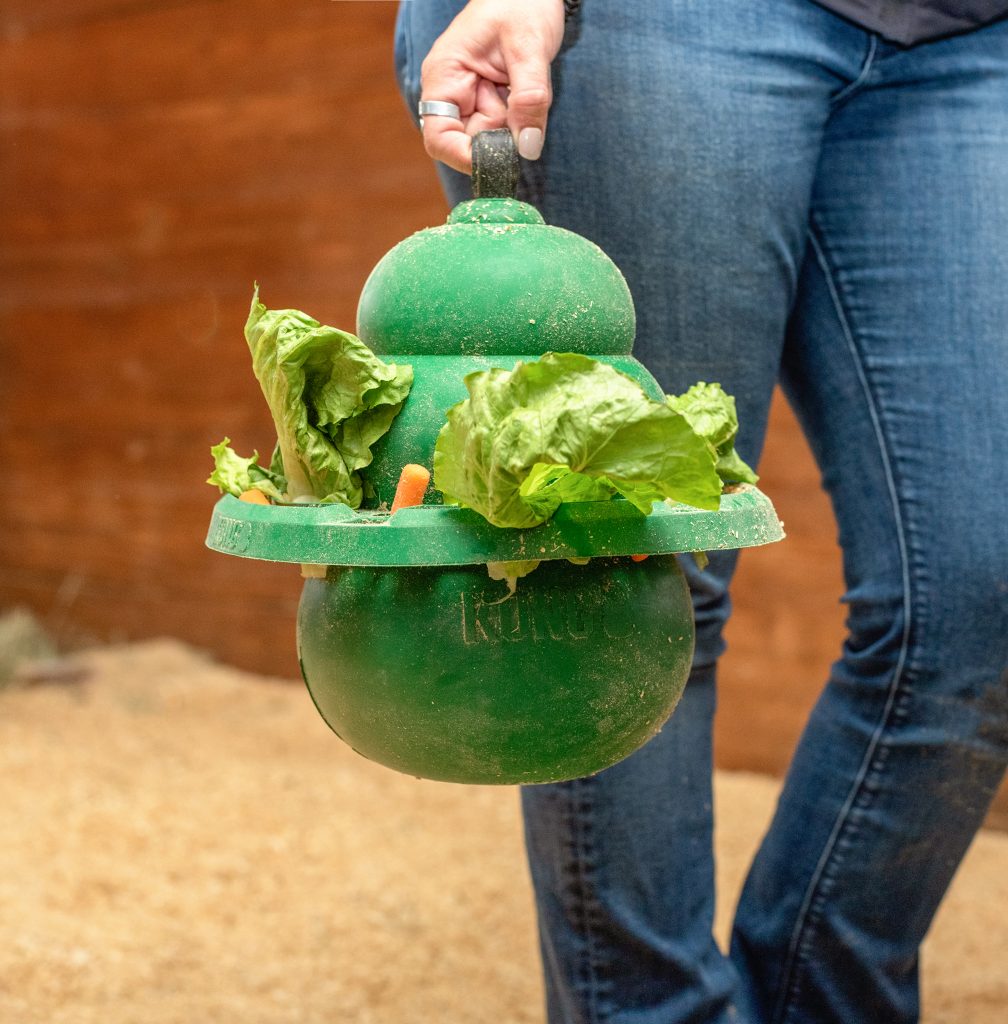 Enrich your horse's stall time with the Equine Deluxe Set Toy by Kong. Made in the USA from a proprietary blend of all-natural, durable rubber, it has a ring you can fill with horse treats, apples, carrots—even hay! This toy swings freely away from pressure, challenging and occupying your horse until the feed is gone. It arrives fully assembled and easy to hang.
Tip: Kong Equine Deluxe Set Toy-Feeder is a helpful pastime for horses on stall rest.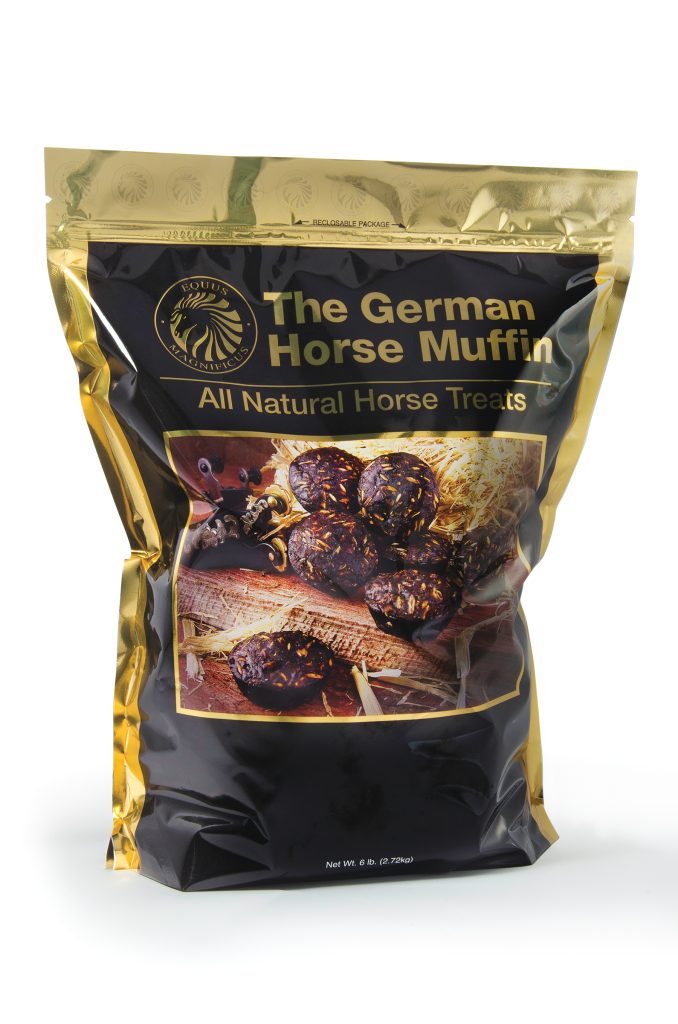 Indulge your horse's taste buds with German Horse Muffins
Made by Equus Magnificus, German Horse Muffins are decadent, sweet and chewy—our equine friends simply love them. Fresh, all-natural grains and molasses, vitamins and more, are mixed to perfection and formed into bite-size treats. Your horse just might become addicted! They're available in 1 pound and 6 pound resealable bags.
Tip: German Muffins are perfect for disguising pills before administration.
We want to see how you treat your horse! Share your photos with us on Instagram and Facebook by tagging @doversaddlery!