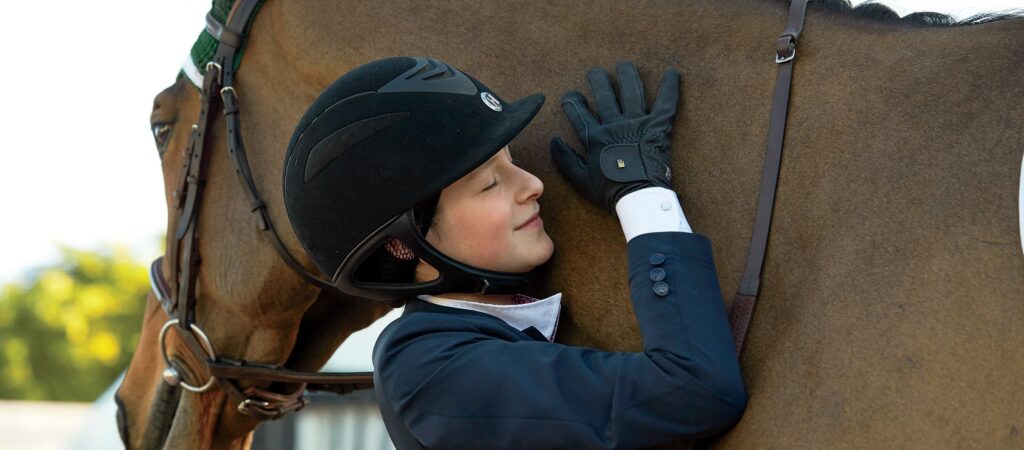 Safety week is a perfect time to address customer confusion concerning the widely publicized and accepted five-year replacement guidelines for riding helmets. Quite a few customers have contacted us having noticed the manufacture date stamped on the interior label of their new helmets. They've been concerned that the date is an expiration date—and this is not the case.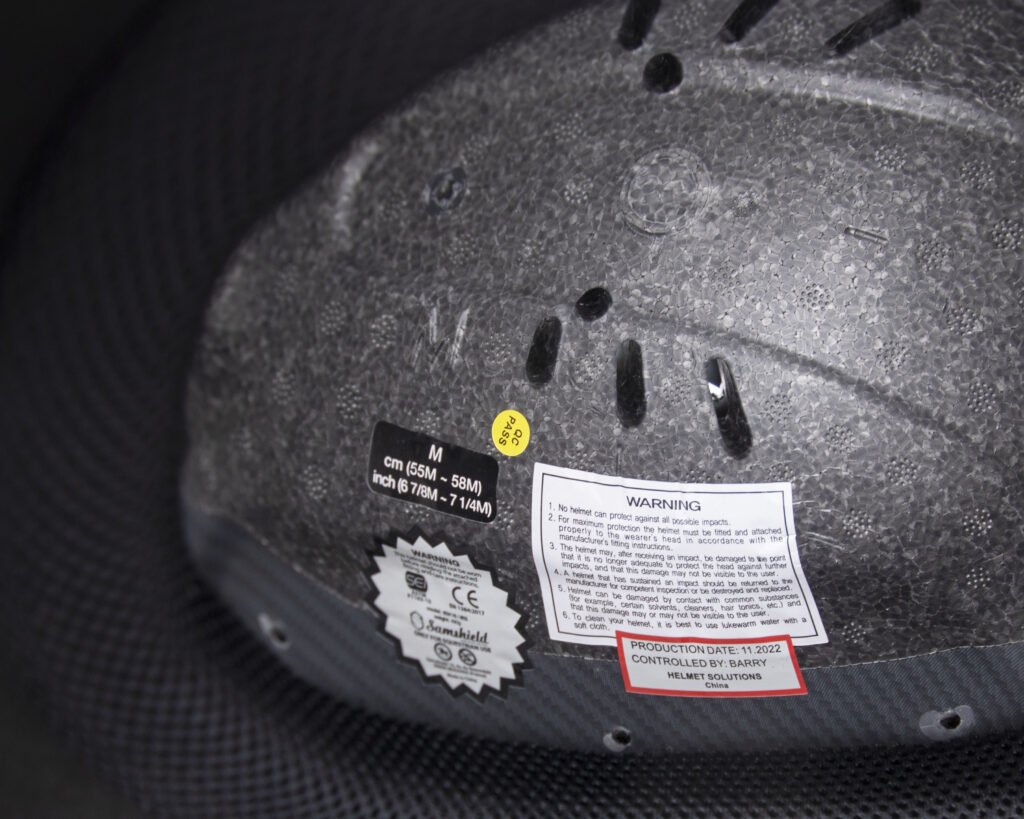 The date and the series number stamped inside your helmet is required by the American Society for Testing and Materials (ASTM), which has verified your helmet meets the current required standard. This information is attached to the helmet in case a product defect is discovered or the need for a recall arises.
The five-year replacement guideline for equestrian helmets begins at the time of purchase and depends on frequency of use. (Keep the sales receipt for any helmet you buy as a reference for the age of your helmet. You may also need it to participate in a crash helmet replacement claim.) This five-year guideline is not a gimmick retailers and manufacturers use to sell helmets; it exists for the benefit of riders.
With use, helmet safety materials degrade, and the ability of the materials designed to protect you decreases as well. Perspiration, heat, hair spray, insect spray, exposure to sunlight, travel conditions and improper storage all contribute to a slow degradation of a helmet. Every time you wear a helmet, its materials heat up and expand. Every time you take a helmet off and let it cool and dry, the materials contract. That's why the five-year plan is a guideline only, and common sense on replacement time should always apply to your situation. You can help maximize the life of your helmet by storing it in a protective bag or carrier, out of direct sunlight and in a temperature-controlled environment.
As an added note, within any five-year period, newer, better technologies and production methods are usually developed to boost coverage, safety and comfort provided by equestrian helmets.
When to replace your helmet:
You have worn it for five years.
You ride in it once or more daily, every day, for a year or two.
Your helmet starts to feel too loose or too tight.
You change your hairstyle drastically if you tuck it into your helmet.
The helmet's harness loosens during rides, or the clasp doesn't secure properly.
You had a crash and hit your helmet.
You dropped the helmet on a hard surface.
The helmet was stored improperly, such as in frigid conditions (frozen barn aisle) or in the excessive heat (backseat of a vehicle).
Please use common sense when considering helmet replacement and err on the side of caution.
Shop our wide selection of riding helmets and helmet accessories here.
What is your favorite helmet brand to wear? Share your photos with us on Instagram and Facebook by tagging @doversaddlery!