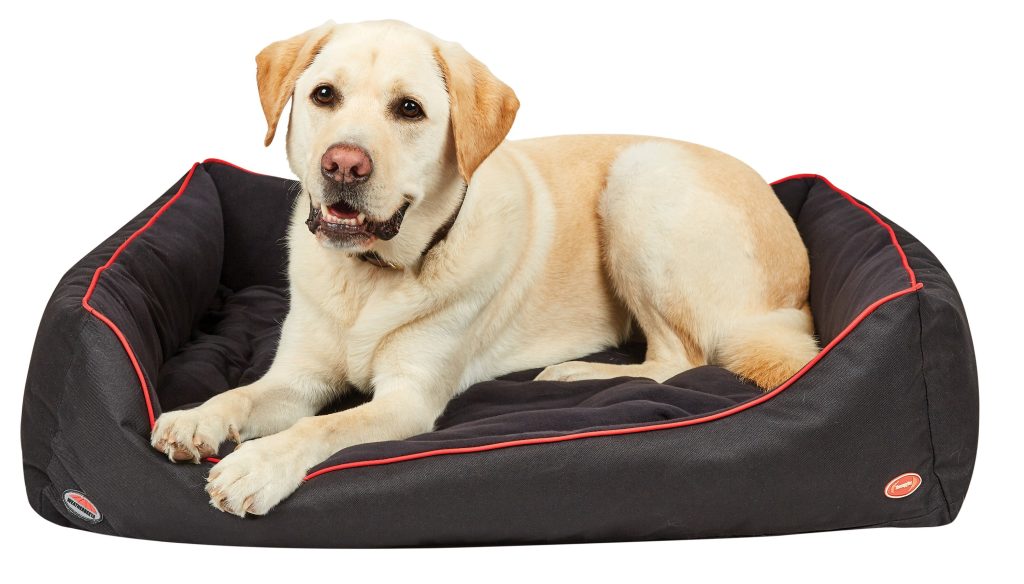 At Dover Saddlery, we always look for ways to make our animals comfortable, healthy, and happy. When we discovered WeatherBeeta® Therapy-Tec products for horses and dogs, we had to add them to our product lineup!
Therapy-Tec involves powerful ceramic powder blended into technical fabrics that are then applied to a variety of products for horses and dogs. The ceramic fabrics in these products reflect the animal's body heat through infrared waves, creating a soothing thermal heat. These infrared waves produce multiple beneficial effects on the animal's body.
Increases circulation: By boosting blood flow, it promotes efficient oxygen delivery to tissues. Used before exercise, increased circulation helps warm muscles and prepare them to function well during exertion. It may help reduce the risk of muscle injury during warmup.

Supports muscle function: It eases muscle strain, stiffness and soreness. It also supports the body's natural abilities to reduce swelling and promote healing.

Speeds recovery: By reducing lactic acid buildup in muscles after exercise, it decreases the time it takes for muscles to recover from exertion. It also helps support speedier healing of prior injuries.

Enhances relaxation: The gentle thermal heat soothes the body's tissues and eases pain associated with arthritis. The reduction in discomfort and tension promotes well-being and calmness.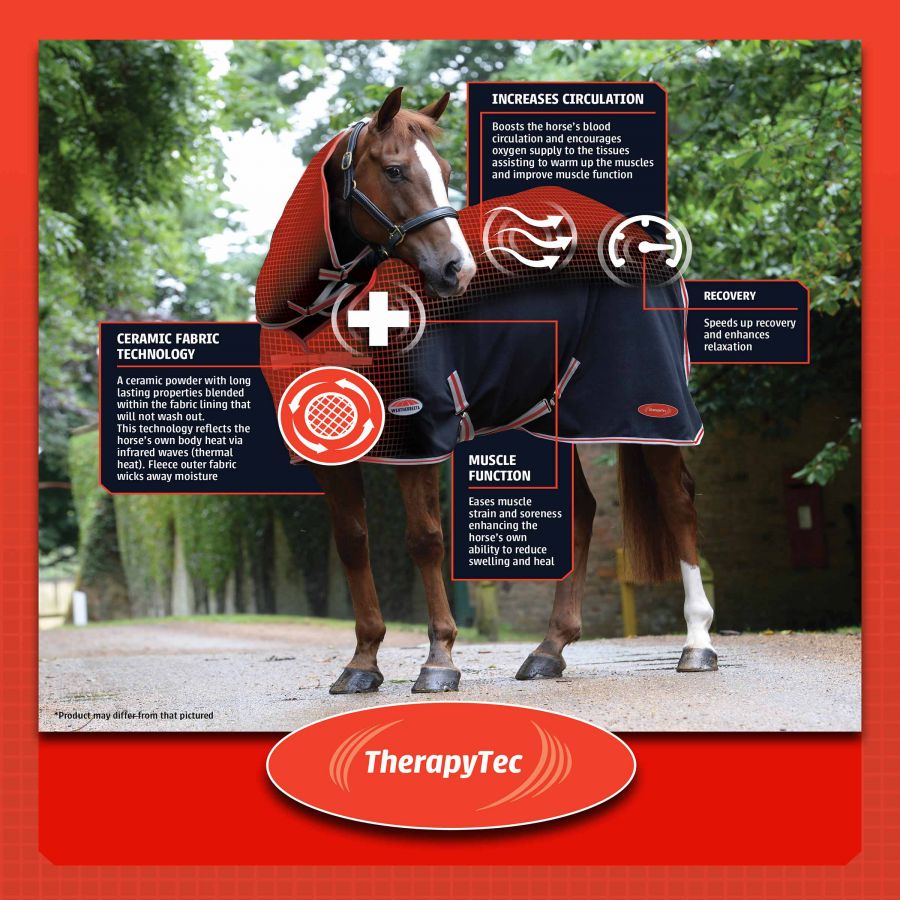 Because ceramic powder is integrated into WeatherBeeta Therapy-Tec material, it provides ongoing therapy when the product is used, and it never washes away. Each product in the Therapy-Tec collection comes with specific care instructions; we recommend you follow the instructions carefully to ensure the longevity of your item.
Note: As wonderful as Therapy-Tec products are, they are NOT recommended for use with pregnant mares or pregnant dogs.
Therapy-Tec for Horses
Horses of any age or performance level, including retirees, benefit from Therapy-Tec horse clothing at home or during travel. Choose from:
All these items deliver Therapy-Tec benefits while also providing breathability and moisture wicking for an optimal inner climate.
Due to the profound effects of Therapy-Tec horse clothing, we advise gradually introducing these products to your horse. Increase wearing time from an initial two hours on the first day over the course of subsequent days to allow your horse to become accustomed to its effects.
Therapy-Tec for Dogs
Whether your dog is young, active or senior, Therapy-Tec assists with pain management, inflammation and muscle recovery post-exercise.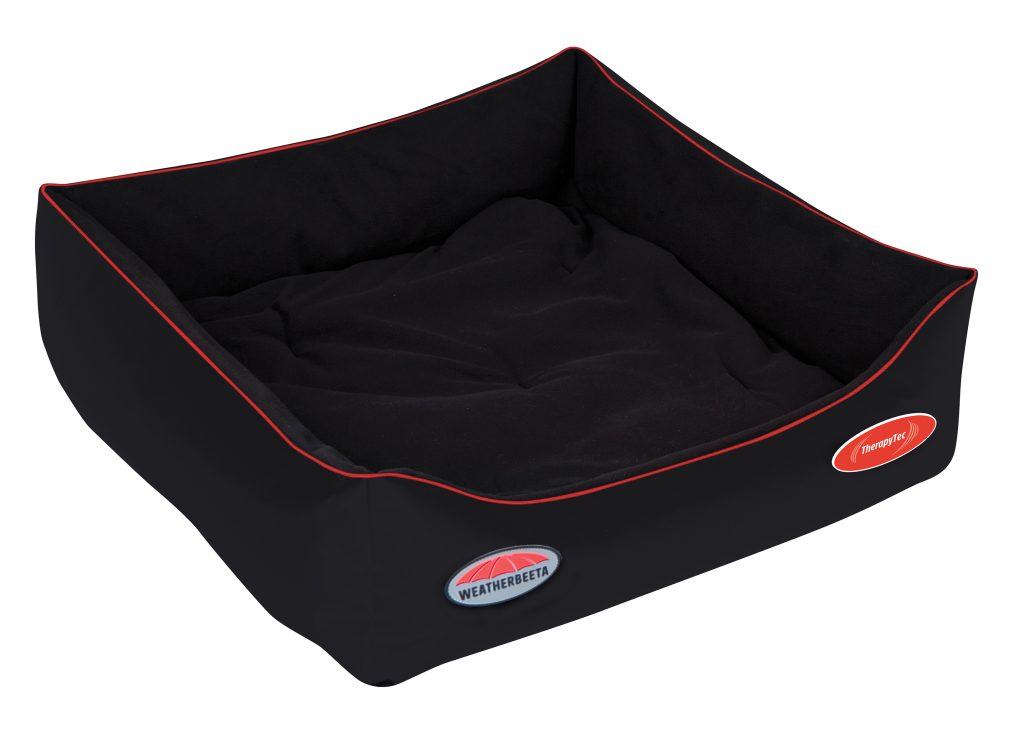 Choose the Therapy-Tec Dog Bed if your dog suffers from pain associated with arthritis and hip dysplasia, especially over cold winter months. This bed is also ideal for active dogs to warm up or relax and recover before or after they play. It features an all-around ceramic fleece lining inside a durable, washable outer, with plenty of plump cushioning for comfort.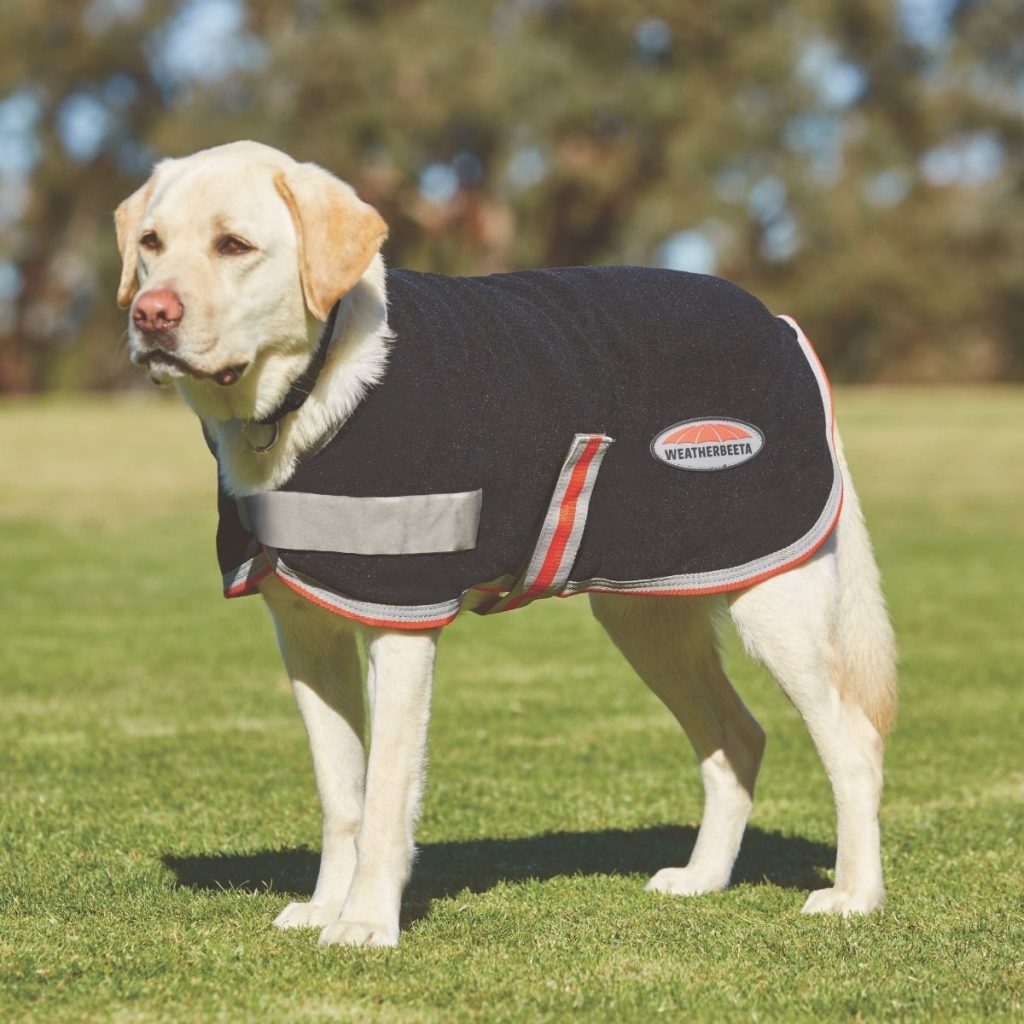 When your dog is out and about, the Therapy-Tec Dog Coat makes the soothing thermal heat portable. It works to help reduce lactic acid buildup, aids with pain management and inflammation associated with arthritis, and can also be used to simply keep your companion warm and comfortable. It's cozy, breathable, and moisture-wicking, too!
Browse our selection of WeatherBeeta Therapy-Tec products for horses and dogs here.
Already enjoying the effects of Therapy-Tec? Share your photos with us on Instagram and Facebook by tagging @doversaddlery!