Don't let high temperatures keep you out of the saddle! Check out our favorite products to keep both horse and rider cool despite the summer heat.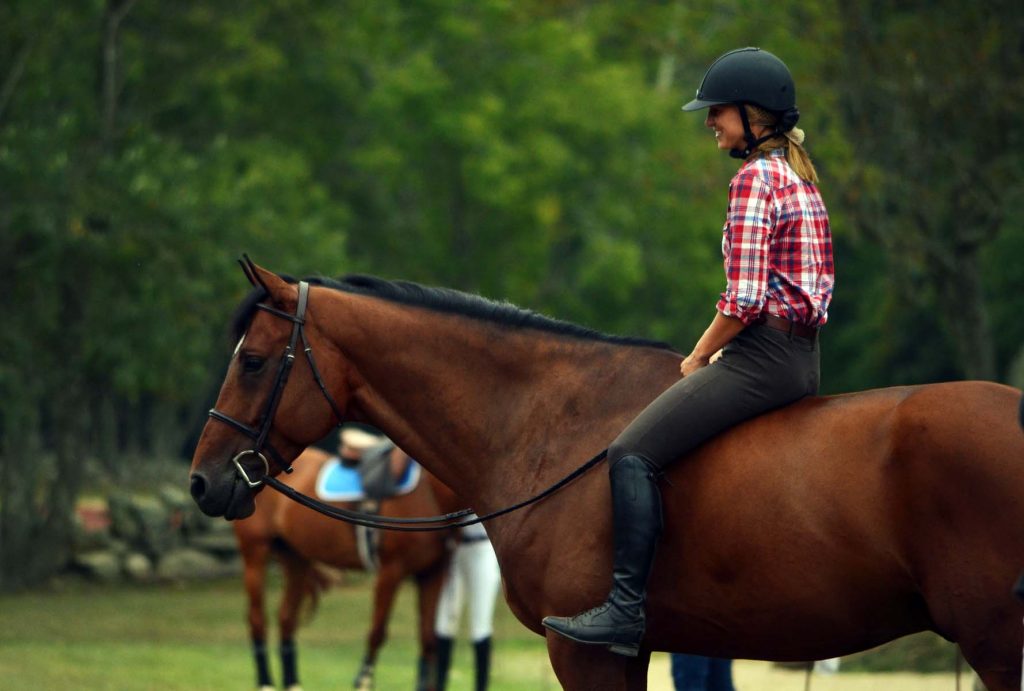 August is here and summer is truly in full swing. And, as much as we love long sunny days at the barn, most equestrians know that sticky humidity and too-hot temperatures can take the fun out of ring work. On particularly sweltering days, we certainly encourage rest days or trail rides over hard schooling. But, for those days when the weather is just hot enough to be uncomfortable, we've picked out ten of our favorite summer items to help keep you and your horse cool while exercising.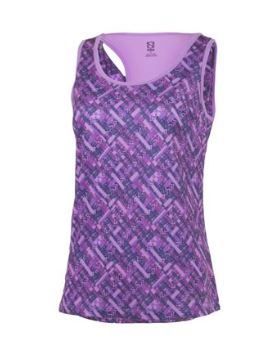 This Noble Outfitters™ Ladies' Brooke Tank Top is made of soft, micro-poly jersey with Opti-Dry technology to wick away moisture. It is the perfect lightweight and comfortable tank for riding, barn chores, or even running non-horsey errands. The racer back design is stylish and bra-friendly, so you'll look great while staying cool—and it comes in a bunch of fun colors like Mint and Coral Space Dye.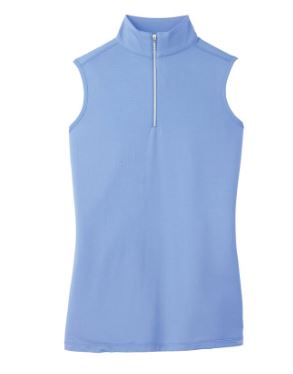 We love the Dover Saddlery® CoolBlast® Ladies' Tops for riding in hot weather. They are super lightweight and airy with moisture-wicking fabric that allows for two-way air circulation. The sleeveless style is slightly fitted and features a quarter zipper, making it great for schooling and trail riding. Or, choose the short sleeve style with its built-in stretch and UV protection. The best part: the CoolBlast shirts keep your skin feeling up to 5 degrees cooler in hot and humid conditions!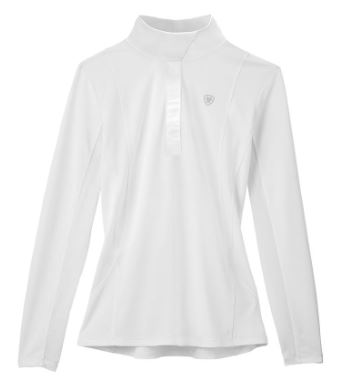 This next pick is for summer show days when you want to feel good while looking your best. The Ariat® SunStopper Show Shirt is classic and professional in style with its popular wrap neck style collar. Although it has long sleeves, it is designed with lightweight, soft technical piqué knit and full mesh panels under the arms to maximize cooling airflow. Plus, Ariat's Moisture Movement Technology™ (MMT) wicks perspiration off the skin to keep you feeling dry all day long.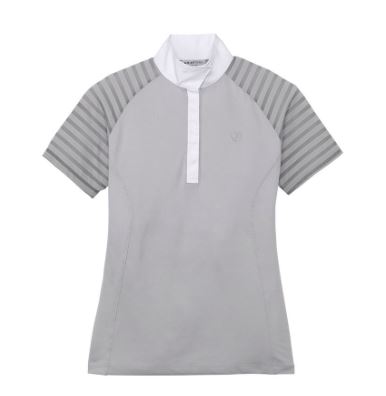 If short sleeve shirts are more your style, this Ariat® Ladies´ Aptos VentTek™ Show Shirt is perfect for you. VentTek body mapping provides strategic airflow to help regulate your temperature to keep you cool and dry. The short mesh sleeves are stylish while providing effective ventilation. And, like the SunStopper, this shirt is equipped with Ariat's stretchy MMT fabric to keep sweat off your skin while giving you the freedom to ride. Bonus: it's mashine washable!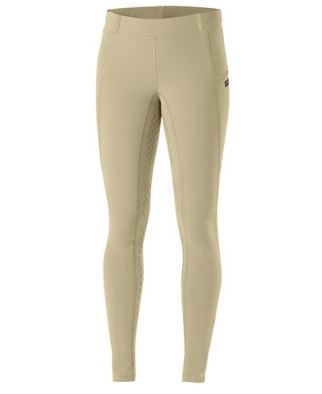 Every rider knows just how much a good pair of breeches or riding tights can impact your ride, especially when temperatures get high. The Kerrits IceFil® Tight is designed for riders by riders to help keep you riding at your best during the hot summer months. IceFil fabric converts perspiration into cooling energy to keep you up to 5 degrees cooler! For extra heat protection, these tights use Moisture Control Technology to keep your skin dry and they provide UPF 50+ sun protection, which is particularly important for outdoor riding.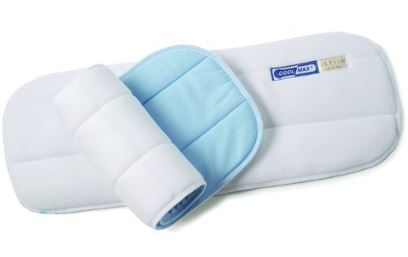 The Léttia® Coolmax® No-Bow Leg Wraps are a great addition to your travel kit during competition season. The wraps have the super soft padding of a no-bow wrap plus the heat dispersing features of Coolmax fabric lining to keep your horse's legs cool and dry. Our tip: use them when trailering if your horse tends to sweat, especially on show days.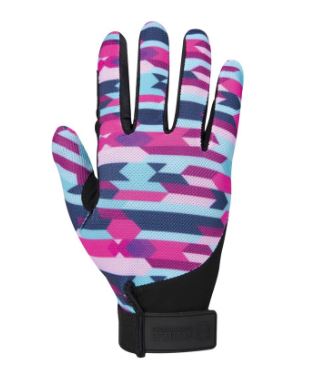 Wearing gloves in the summer may seem counterintuitive, but many equestrians wear gloves all year round, whether they are in the saddle or working in the stable. For a classic black summer riding glove, we love the Tredstep™ Summer Cool Glove for its breathable AirFibre synthetic suede palm. It's lightweight but durable and provides excellent grip. For more colorful options, try the Noble Equestrian™ Perfect Fit Cool Mesh Glove which features a cool mesh back for optimal airflow plus touch screen compatible finger tips.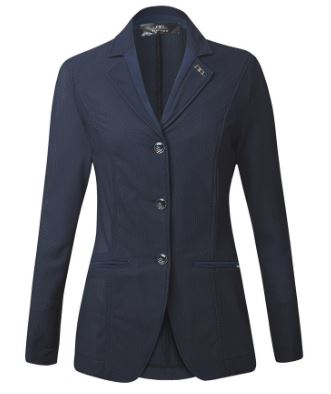 Often, a show coat is a non-negotiable part of competition attire, which can be tough on hot summer days. The AA® Platinum Ladies´ MotionLite Competition Jacket is unrivaled in breathability and stretch with super-lightweight, opaque mesh fabric. It is left unlined for an extra light feel and has a double-vented back for even more air flow. Interchangeable buttons ensure that this jacket is great for multi-discipline use, so it's sure to become your go-to show jacket all summer long.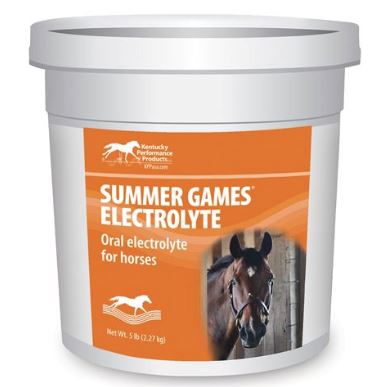 The Summer Games® Electrolyte is a blend of both electrolytes and trace minerals formulated to replenish and support healthy electrolyte balance so your horse stays hydrated. It is so important to make sure your horse is drinking lots of water, particularly on hot days or after exercising. This electrolyte will not only encourage your horse to drink, but it will also help them perform better and recover faster.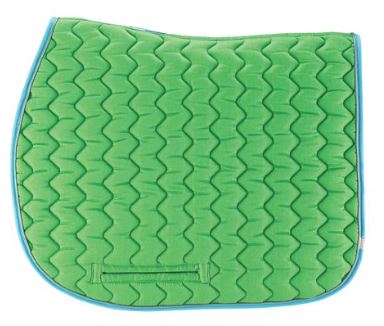 If your horse sweats under saddle (which is very normal!) then the Léttia® Coolmax® ICE Pad will make a great addition to your rotation of saddle pads. This all-purpose pad keeps your horse comfortable and dry no matter the weather. And, it comes in bright, fun colors like Hot Pink/Lime/Silver and Lime/Sky Blue/Silver that are perfect for summer. Or, try the Léttia® Coolmax® Half Pad to give your horse extra back protection against uneven saddle pressure while managing heat and moisture. Your horse will love it as much as you do!
---
Be sure to browse through our featured apparel and horse care products for other great items to help keep you and your horse cool during these hot summer months. If you have a child who rides, check out our Summer Riding Camp Essentials post for some kid-friendly summer apparel. Most importantly, remember to take days off when needed and drink lots of water – you and your horse! And, don't forget to share your summer riding memories with us online with the hashtag, #itsfromdover.