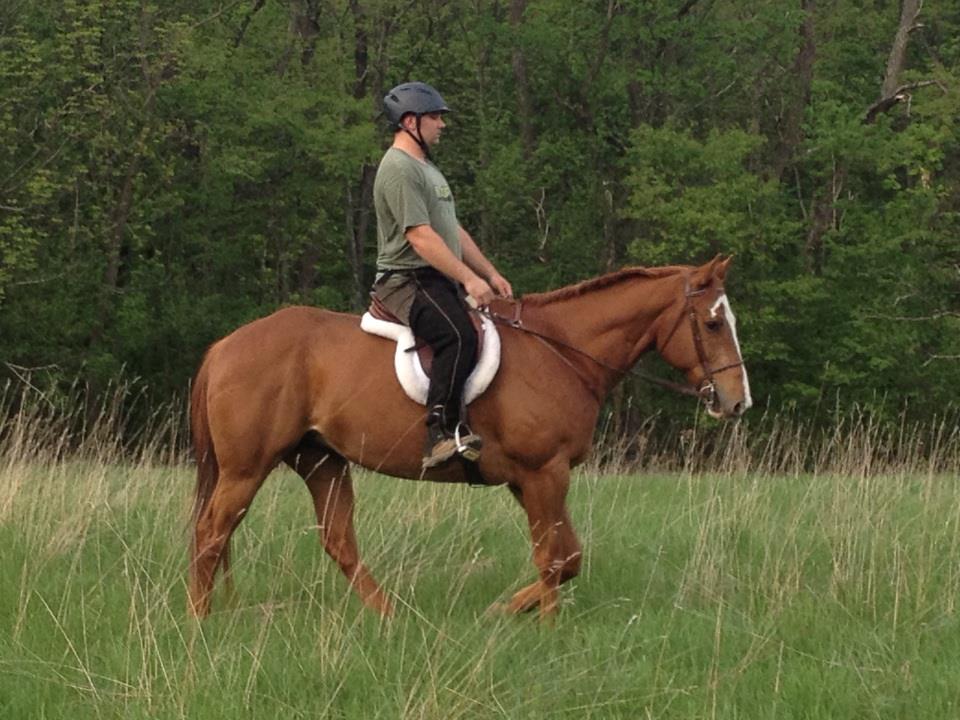 This week on our Meet the Staff series we introduce you to our Customer Service Manager, Normand Martel!
Q)  What is Your Role at Dover Saddlery?
A)  I am the customer service manager for Dover Saddlery. I am here to ensure our customers receive the best customer service possible.
Q)  How Long Have You Been Riding?
A)  I've been riding for over 20 years. I started riding when I was young, working at a local barn cleaning stalls and helping with horse camp to earn riding time. I currently own three Quarter Horses – Chevy, Chip and Captain.
Q)  What Discipline Do You Ride?
A)  When I first started to ride I rode in the hunter ring, doing some local shows. I also did jumpers and hunter paces. I currently enjoy a nice trail ride or showing in the western pleasure ring.
Q)  What's Your Favorite Riding Memory?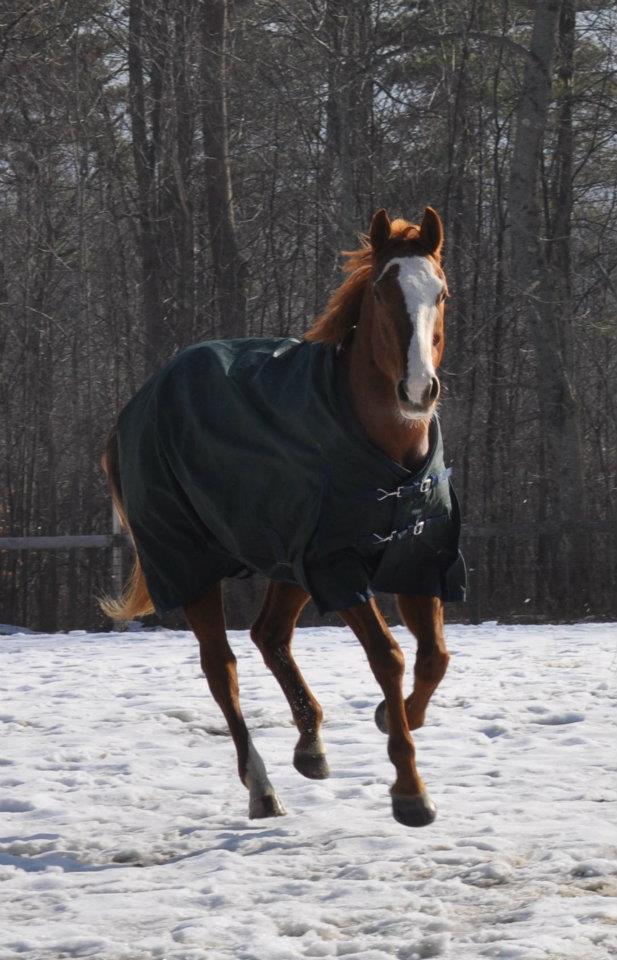 A)  One of my favorite memories is riding my very first horse, Secret, on our first hunter pace. She was an off the track thoroughbred mare. It was at this particular hunter pace we became a confident team and had one of the best rides I can remember.
Q)  What's Your Favorite Product?
A)  My favorite products at Dover are the Rider's International Turnout Blankets. These blankets are great quality and keep my horses dry and warm in the worst New England weather.