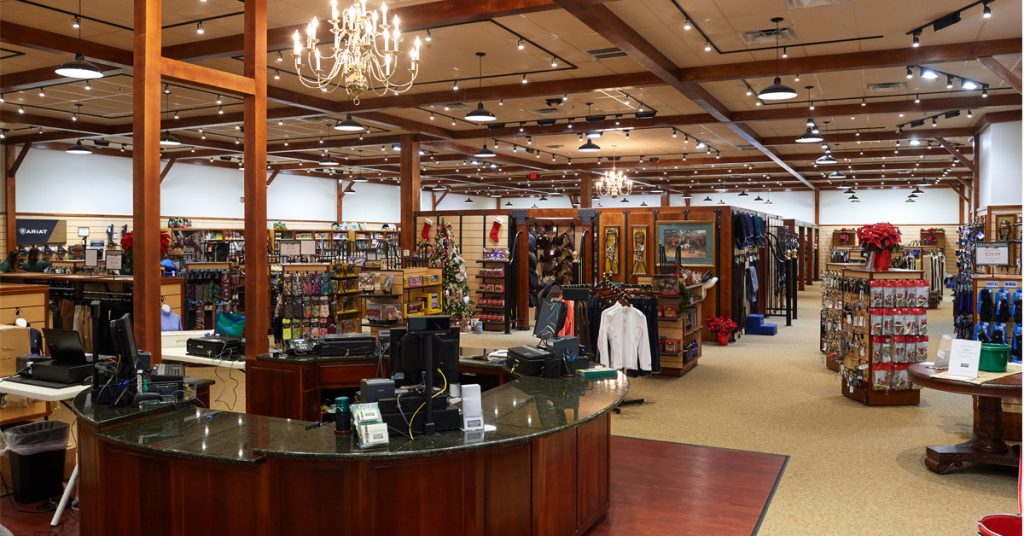 If you're trying to come up with gift ideas as the holidays approach, we can help you out! We asked a few of our employees what their favorite products were and why. Take a look at these first hand reviews and maybe something will seem perfect for the equestrian on your list.
Assistant Buyer, Lisa DeMaria:
Fleck Perfect Balance Whip
I've been riding for 18 years and focused on dressage for a little more than 10. In that time I've tried countless whips and the Fleck Perfect Balance Whip is far and away my favorite of them all. True to its name, this whip is incredibly balanced and manages to be light but still substantial enough to feel comfortable in my hand, as well as function effectively. The two-part handle allows for easy adjustments and ensures it won't slip through my grip. Add to all of this the fact that this whip has spent almost four years living in the trunk of my car in between being used, dropped and stepped on (by both humans and horses) and it's still in outstanding condition; this is one impressive piece of equipment.

C4 Belts and Buckles
I love products that can do double-duty at the barn and in "real life," and few things accomplish that better than my C4 belts and buckles. Whether I'm at the barn, hiking with my dog or at the grocery store, I can use the nearly endless number of color options to put together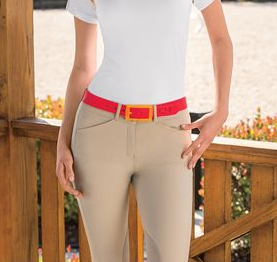 a belt/buckle combination that suits my activity, outfit and mood. The ability to cut the belts to my exact fit and the comfort of the pliable TPE plastic they're made out of mean these belts easily transition from sitting at my desk in the office to sitting the trot in the ring. As added bonuses, these belts and buckles are animal friendly and recyclable and a portion of C4's proceeds to go to charity. I love getting a great accessory while supporting a company that supports others!
Production Imaging Specialist, Shana Cortez:
Dublin Pinnacle Boots
As an avid trail rider, I tend to ride in a lot of various places. This ranges from a hack in the woods, to a hunter pace, to a stroll along the beach.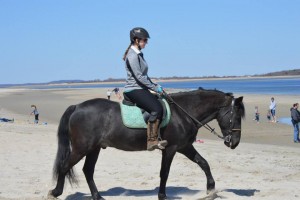 Since I also do rough board with my two horses, I am always out mucking paddocks, cleaning stalls and spending a lot of hours on my feet at the barn on the weekends putting around. The Dublin Pinnacle boots are the perfect choice for me and can withstand a lot of abuse, from trudging through muddy or snowy paddocks to riding in places where my feet could get quite wet. I love having a pair of boots that are versatile and comfortable enough to stay on my feet for eight hours at a time. They're also very attractive, so I can keep on after the barn and go run some quick errands.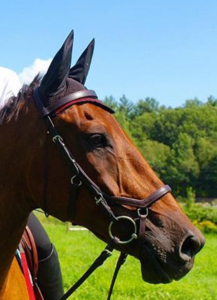 Search Marketing Manager, Ashly Snell:
Micklem Competition Bridle
I was intrigued by this bridle for quite some time before I tried it, and I'm so glad I did. I love the way it is designed around the shape of the horse's head, to help ensure comfort for the animal. My horse used to toss his head quite a bit when being ridden, but since switching to this bridle that behavior has completely stopped. He goes very nicely in the Micklem, both on the flat and jumping, and I love the way it looks on his head as well. The smooth leather is padded generously and is very easy to keep clean. I've used my Micklem daily for two years now, and it still looks like the day I brought it home.
Marketing Specialist, Jessica Mitchell:
Equilibrium Stretch and Flex Flatwork Leg Wraps
I love the Equilibrium Stretch and Flex Leg Wraps because they are the perfect mixture between a boot and a polo wrap. They are easy and quick to put on, while still providing the support and protection I am looking for. I also love their durability, as I've had my current pair for over a year and they are still in great condition and holding up to daily wear.
Back on Track Saddle Pad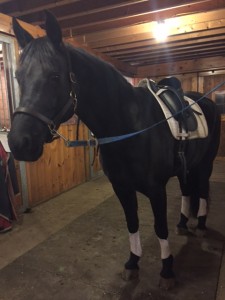 I find the Back on Track products truly do help relieve discomfort in the areas they are used on.  The Back on Track Saddle Pad is my favorite pad to use because my horse performs the best with this pad on her back. When I use this saddle pad she is more relaxed and starts to works through her back quicker, making our rides more productive.
Steffen's Advantage Buffalo Single Flap Dressage Saddle
This is my absolute favorite equestrian item I own. Before getting the Steffen's Advantage Buffalo Single Flab Dressage Saddle, I test rode many others as my horse and I just weren't finding the right fit. However, one ride in this saddle and I knew it was the one. The knee rolls are the perfect size and with only the single flap I felt I could communicate my aids much better to my horse with less material between us. With this saddle, we were finally riding like a team again.
What are your favorite products? Let us know in the comments!