Part of what makes Dover Saddlery great is the amazing people that work here. With that in mind, we are beginning a new Meet the Staff series so you can get to know about the people who work to bring you the best equestrian products! This week: our Search Marketing Manager, Ashly Snell.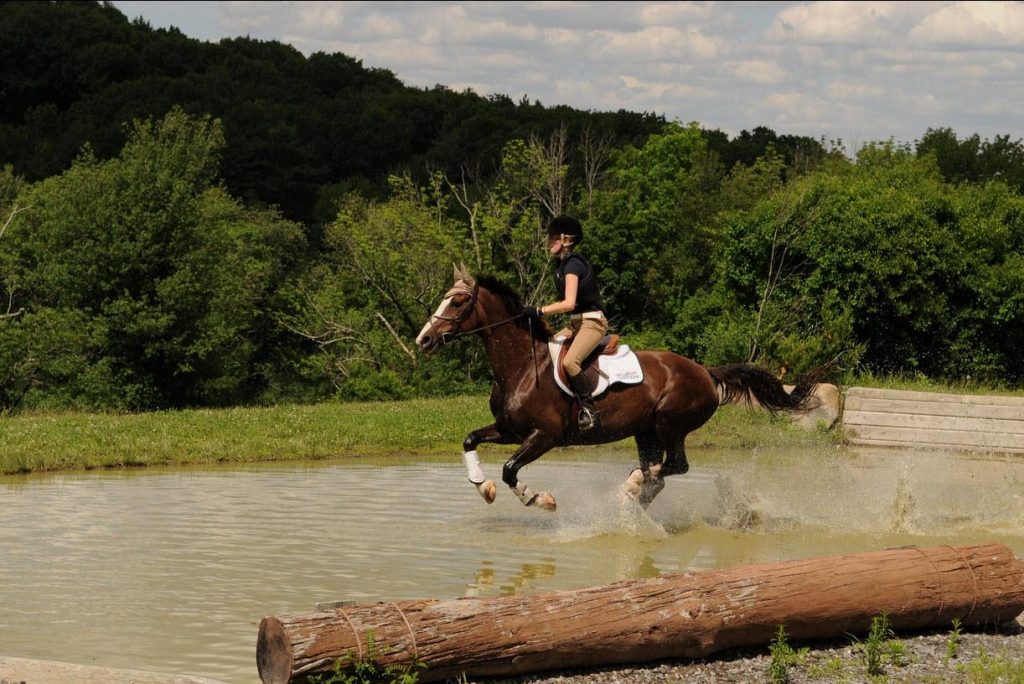 Q) What is Your Role at Dover Saddlery?
A) I work in the marketing department at the corporate offices, managing the search engine marketing, writing the blog and working on our social media.
Q) How Long Have You Been Riding?
A) 21 years! I started when I was 10 years old by riding my bike to a nearby barn and begging to clean a stall if they'd let me sit on a pony. Now I have two of my own Dutch Warmbloods, Absolut and La Paloma.
Q) What Discipline Do You Ride?
A) I began as a jumper and then moved to eventing, but as my horses age I am mostly doing hunter paces now.
Q) What's Your Favorite Riding Memory?
A) The day I discovered a giant, flat field hidden in the woods while trail riding. Best gallop of my life. Still one of my favorite places to go to- my horses get excited as we approach too!
Q) What's Your Favorite Product?
A) I absolutely love the Shires StormCheeta Combo Blankets. My horses used to live in 24-hour turnout and those blankets kept them so warm and dry even in the worst blizzards. They are still my favorites, three years after I initially got them.