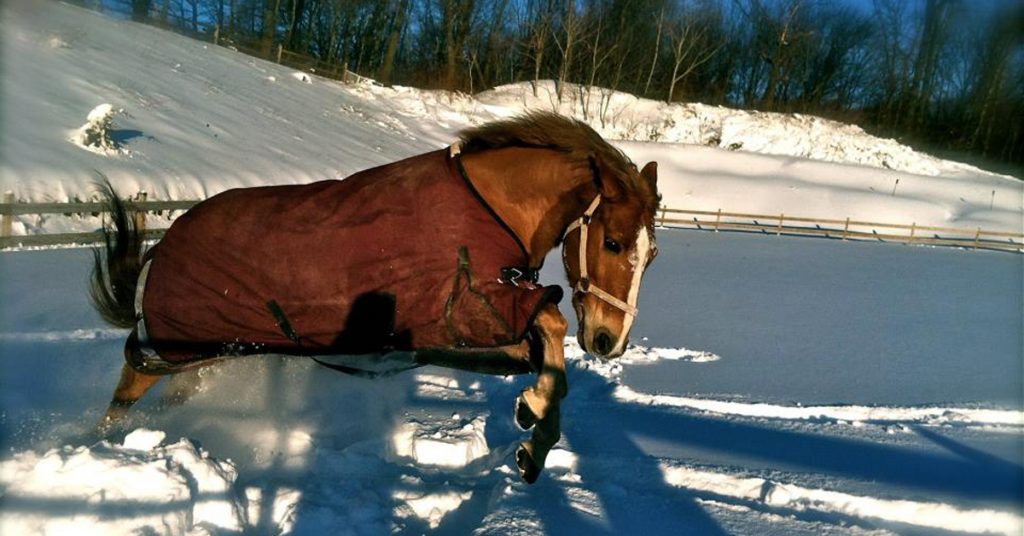 Horses can be rough on their blankets, so sometimes a bit of mid-season horse blanket care and cleaning is required to help your blankets be as functional as they can. After being worn for a couple months, there are a few challenges that arise with blankets in the middle of the season, and we have the solutions for all your horse blanket care needs!

Challenge:  My beautiful horse blanket is caked in mud and dirt!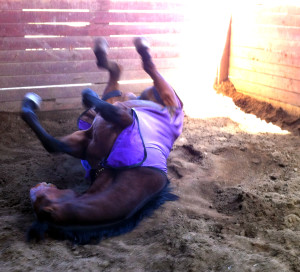 Solution:  You should only wash your blankets once a year at the end of the season, as over-washing can damage the integrity of the blanket. While mud and dirt on the exterior of a blanket does not affect the blanket's functionality, it does look unsightly. Spruce up your blanket's visual appeal by first letting any wet mud dry completely; then use a hard brush, Brillo pad or grill scrubber to remove the caked dirt from the fabric.
Challenge:  The hook-and-loop closures on my blanket aren't sticking well anymore!
Solution:  Refresh hook-and-loop closures with a hook-and-loop brush to remove shavings and dirt that have gotten stuck in the material. This kind of brush has wire bristles which work wonderfully to make hook-and-loop closures work like new again.
Challenge:  My horse was out in the rain/snow all day and my blanket is soaking wet!
Solution:  Hang your blanket on a swinging arm blanket rack like the 3 Arm Rug Rack or the European Horse Clothing Rack. These types of blanket racks allow air to circulate around the blanket, which helps the exterior of the blanket dry completely faster. Make sure to flip the blanket inside out and hang it that way as well if it has gotten wet on the underside at all.
Challenge:  My tail cords and leg strap snaps are covered in manure- the snaps won't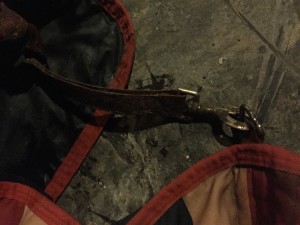 open and close!
Solution:  Soak leg straps or tail cords once a week in warm water to remove manure buildup. It's also a good idea to have extra leg straps on hand in case one gets broken too much to repair. If your tail cords are routinely becoming too dirty from manure, you can replace them with the Rambo® Bungee Tail Cords, which are plastic-coated for very easy cleaning.
Challenge:  My horse ripped his blanket!
Solution:  While most blankets are very durable, rips and tears do sometimes happen. Some rips are bad enough that the blanket needs to be replaced, but temporary repairs can be done with heavy-duty waxed thread or a blanket repair kit.
With our arsenal of blanket accessories and replacement parts, horse blanket care and maintenance throughout the winter is easy. It's always a good idea to have spare replacement parts, such as surcingle stoppers, elastic surcingles, clip replacements and the leg straps we mentioned before, around the barn for when they are needed, so your blanket is always in functional condition.
Let us know in the comments how you maintain your blankets through the season!