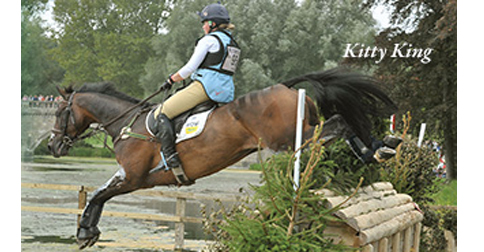 The Rolex Kentucky 3-Day Event is just around the corner! The eventing tack and equipment used by the professional riders at Rolex is always a point of interest, especially to those aspiring to compete in the event one day.  As you follow the competition this year, keep an eye on the products competitors are using so you can work to create your own "Rolex Ready" setup of eventing tack and equipment to help get you to the top.
The cross-country portion of eventing is fast paced and action packed, so make sure yoursaddle stays put with the right saddle pad. The ECOGOLD® Secure™ XC Saddle Pad is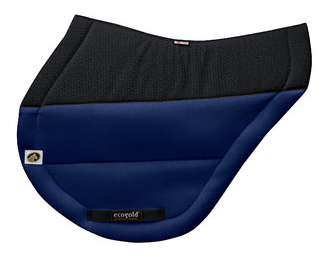 designed to help prevent your saddle from slipping and has an ergonomic shape that maximizes horse comfort. This pad is made of completely breathable foam in the seat area to keep your horse's back comfortable. The side flaps are not padded to help ensure a stable
riding position for you. You'll see riders such as William Fox-Pitt, Boyd Martin and Hannah Sue Burnett using this pad when they compete!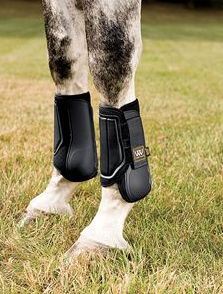 Supporting your horse's legs as he jumps around the course, plunges into water and gallops the long stretches between elements is critical. The ideal horse boots to add to your eventing tack will provide coverage around the entire leg, absorb shock and force from rubs on jumps, allow air circulation and not hold water. Woof's Smart Event Front Boots and Hind Boots provide all of these features in a great design that looks sharp on your horse as well.
Once you have the eventing tack you need for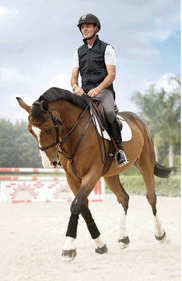 your horse, don't forget about yourself! A protective vest is required for cross-country, and while there are many effective options, an inflatable vest can offer extra cushioning in the event of a fall. Vests like the Point Two ProAir Jacket will inflate when you become separated from the saddle. This happens with a trigger system activated by a stored CO2 canister and only takes .1 second to inflate and within 20 seconds the vest begins to deflate to restore normal mobility of the rider. A must have for the competitive eventer! Of course you can't forget a helmet. There are many great helmet options for eventing, but the Charles Owen 4 Star Skull Cap is one of the best. This helmet features an incredibly strong shell with cooling airflow across the forehead. The frontal air channel with Coolmax® mesh helps keep you cool while you're under pressure and speeds evaporation of sweat.
Rolex is so exciting to watch, you'll want to start shopping for your eventing tack and equipment today. After watching this competition, you'll want to go out and ride!
Let us know your favorite eventing products in the comments!