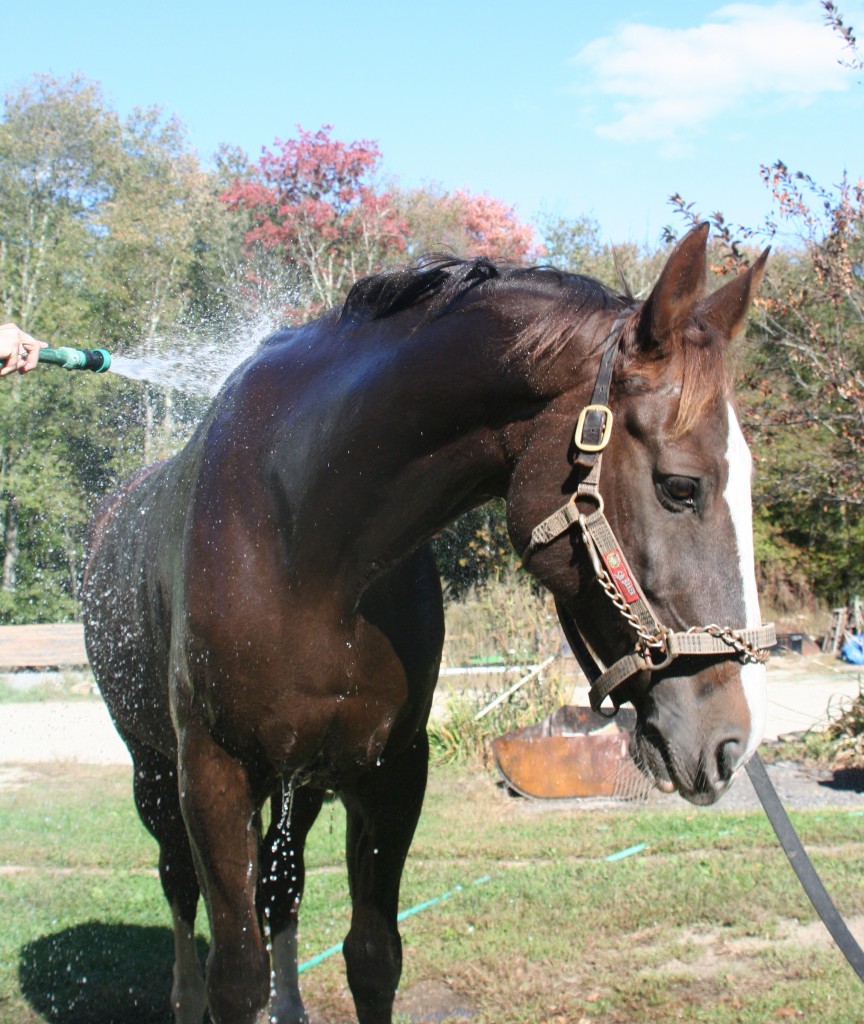 Regular bathing and grooming sessions are essential components of horse care, ensuring your horse's hooves, skin, and coat are in healthy condition, while providing important bonding time for the two of you. Additionally, because grooming allows you to go over every inch of your horse, you'll often be able to tell if something is amiss during these sessions. Horse shampoo isn't the only thing you need to get your equine friend clean- get the most out of the time you spend bathing and grooming by having these essentials on hand.
Bathing Kit Essentials for Horses
Horse Shampoo: There is a wide range of horse shampoo options to select from, so choose a horse shampoo that suits your horse's individual skin and coat needs. Horse shampoo made with natural ingredients and herbs can help soothe soreness, relieve skin sensitivity, and result in a shiny coat.
Various-Sized Sponges: Have both large and small sponges, made with natural or synthetic materials, for applying horse shampoo. Use the smaller sponges to wash the face and genital area where you need to be gentler. Keep in mind that it's important to use sponges only for your horse, as sharing bathing essentials can spread skin conditions.
Hand Mitt: Mitts made of plastic, sheepskin, soft rubber, and other materials are effective for gentle scrubbing and dirt removal. Mitts are often useful for removing sweat stains and dirt on your horse's legs.
Combo Tools: Combination tools, such as the Wash Brush are effective for efficient horse bathing. The short bristles and absorbent sponge reduce time without decreasing the quality of the grooming session.
Sweat Scraper: A sweat scraper aids the drying process by removing excess water from your horse's coat. They come in all different colors and are ergonomically designed for easier grooming.
Tips for Enhancing Your Horse's Coat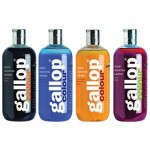 Color-Enhancing Shampoo: Horse shampoo that contains color-enhancing additives can help bring out the natural color of your horse's coat.
Conditioner: Conditioning your horse's coat and skin is essential to getting that healthy gloss. Follow the shampoo with conditioner to replenish the oils and moisture lost during the cleansing process.
Show Sheen: Use Show Sheen or other hair polish to enhance the appearance of your horse's mane or tail. The silicone in these products makes the hair slippery, so it's not something that should be used in places where tack goes — but it can add to your horse's appearance at show time.
A Great Bath is Better than Frequent Bathing
Daily bathing strips necessary oils from your horse's coat and skin, so it's more important to bathe thoroughly, rather than frequently. Even in the warmer months of spring and summer, it's best to rinse off sweat and mud without giving a full bath every time. To ensure your horse is reaping the full benefits of a good bath, make sure you have a good bathing kit full of essential items to helps your horse look beautiful, while maintaining health and well-being.