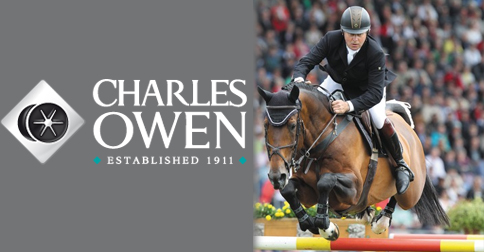 Many riders have proudly worn a Charles Owen helmet during their riding careers. With over 100 years of producing top-of-the-line helmets, it's no surprise that Charles Owen has become one of the most popular helmet brands on the market. Starting with the development of better military helmets, then moving to motorcycle helmet production, and finally to jockey racing helmets and horseback riding helmets, Charles Owen is clearly a master of helmet development.
Innovation and Comfort
Every Charles Owen helmet is developed and created in the company's state-of-the-art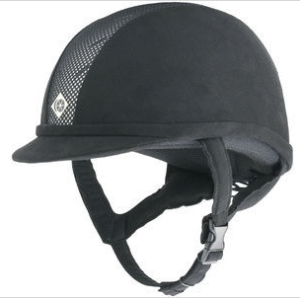 factory in Great Britain. Each helmet is designed with new technologies such as high-grade polystyrene to help decrease impact force and new ventilation options for breathability improvements. One of the Charles Owen helmets with amazing ventilation is the AYR8 Riding Helmet, which has twelve openings from the front to rear that help maximize airflow for a cooling effect. This helmet, like many in this brand, is very low profile for a flattering look and comes in Classic, Microsuede, Leather-Look and Custom Piping style versions.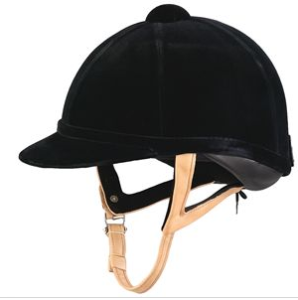 Another great choice among Charles Owen helmets is the Wellington Classic Riding Helmet, which features a soft headband and adjustable drawstring harness to ensure a perfect fit. The styling of this helmet, which combines a traditional appearance with modern accents such as a squared peak, make it a popular choice among riders for both schooling and showing.
More than Just Helmets
In addition to developing high-end helmets, Charles Owen also produces body protectors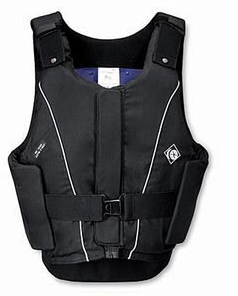 with the same innovative creation that is put into their helmets. Charles Owen vests, like the JL9 Protector, are intended to fit snugly without restricting movement by using lightweight gel and elastic fastening systems. Helmet covers, helmet cleaners and helmet bags are also offered among our collection of premier Charles Owen products to help you care for your helmet and keep it in link-new condition.
That Trusting Feeling
Even when you already love a brand or product, finding out that your favorite rider also enjoys it lends confidence to a purchase. With riders like Beezie Madden, Buck Davidson, Boyd Martin, Michael Whitaker and more choosing to wear Charles Owen helmets, their quality speaks for itself. Charles Owen began with a mission to make a better helmet and they continue to do so today, in a still family run business under the leadership of the original founder's grandson. Charles Owen is a exemplary brand that you can trust for new technology, beautiful style and exceptional value.
Let us know your favorite Charles Owen product in the comments!