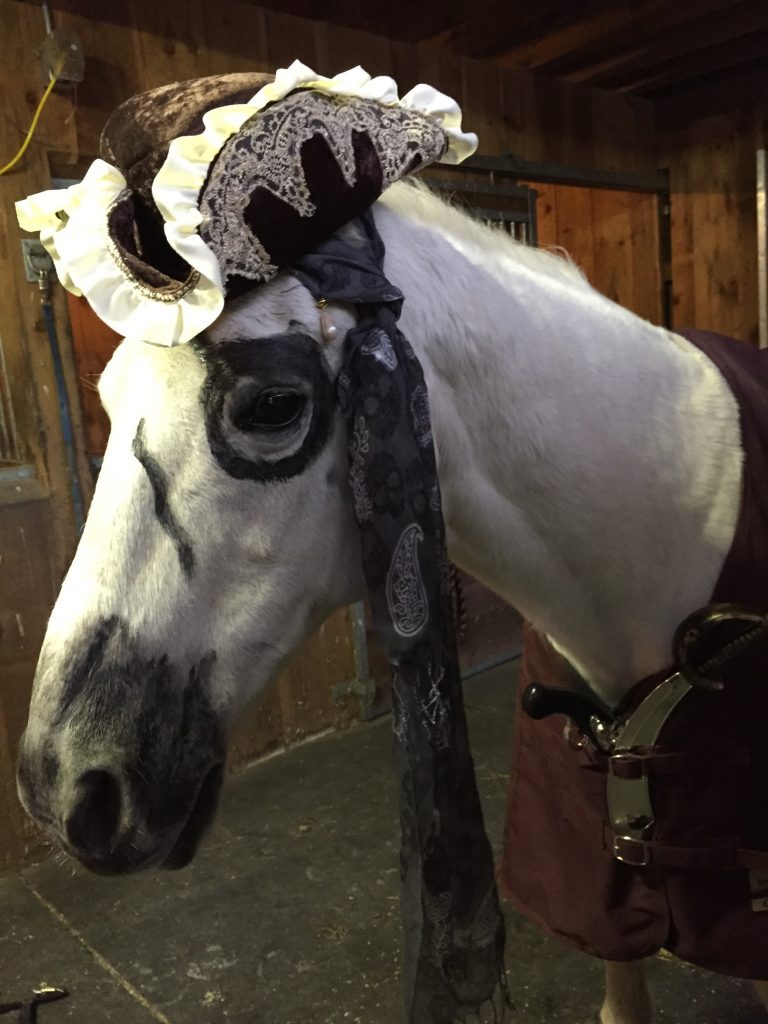 This year, the Dover Saddlery staff celebrated Halloween with our furry, four-legged friends! Grab some leftover Halloween candy and enjoy a look at some of our employees' pets' Halloween costumes from Halloween 2019.
1. Have no fear, Underdog is here!
Meet Cowboy, a.k.a Underdog. He belongs to Customer Service Supervisor, Jen T.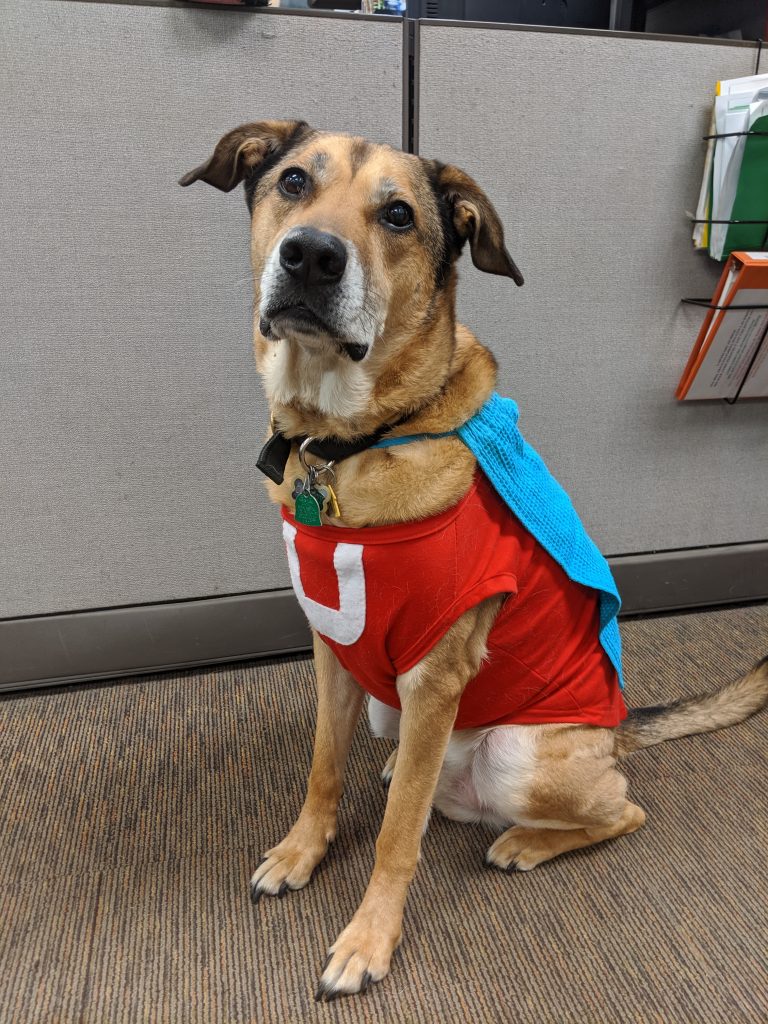 2. Arya-saurus
Arya, owned by Web Department Customer Service Supervisor, Emilie S., snoozed in her dinosaur costume.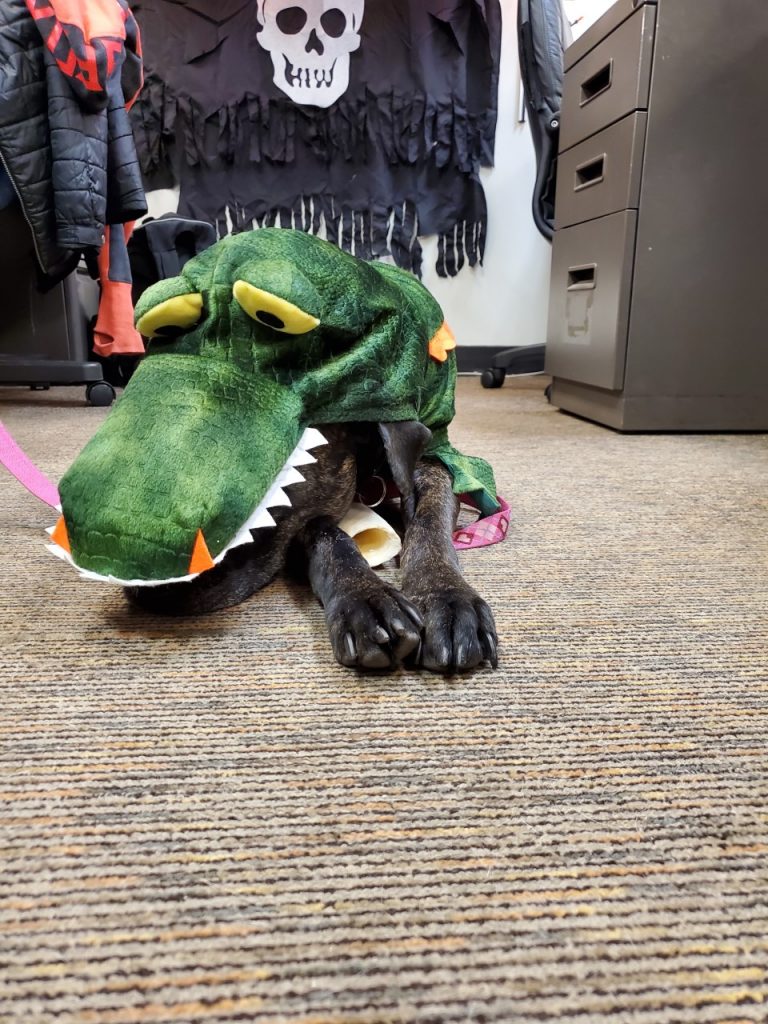 3. Finley Behind Bars
Finley, owned by Victoria L. in Inventory Control, dressed up as a pet inmate. His crime: eating cat food!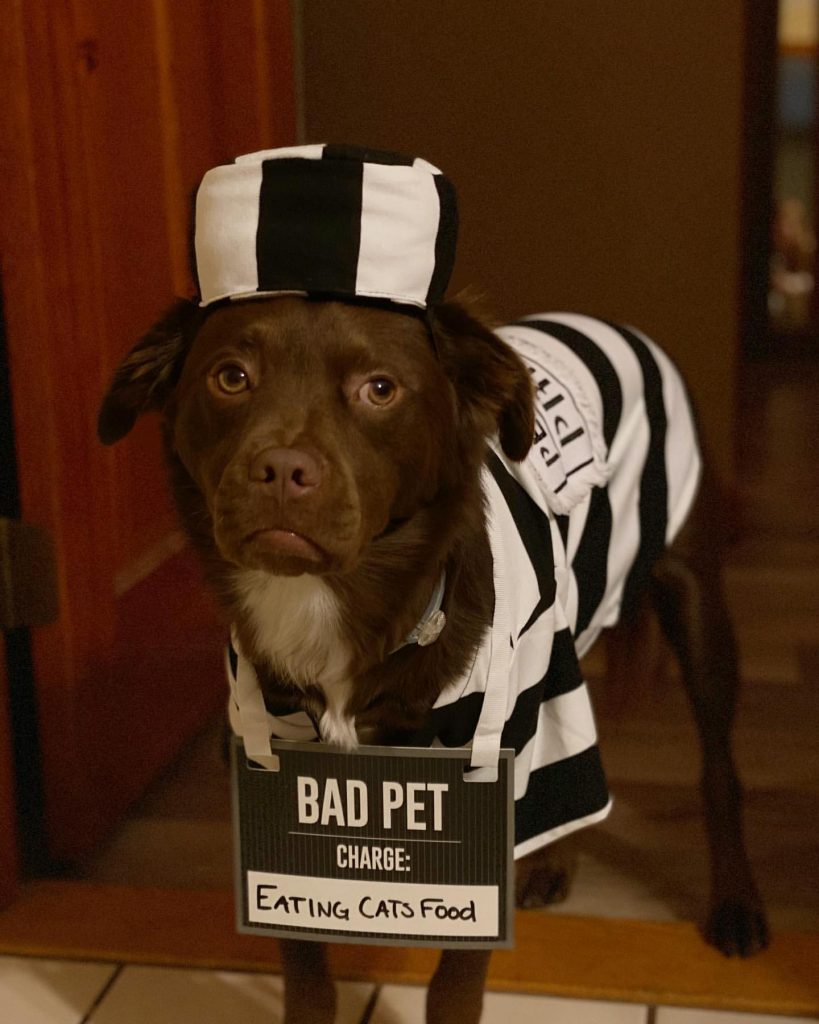 4. Big, Bad, Wolf
Tuukka got into the Halloween spirit dressed as the Big, Bad, Wolf from Little Red Riding Hood — disguised as Grandma! His owner, Kelsey B., splits her time between Purchasing and Amazon Fulfillment.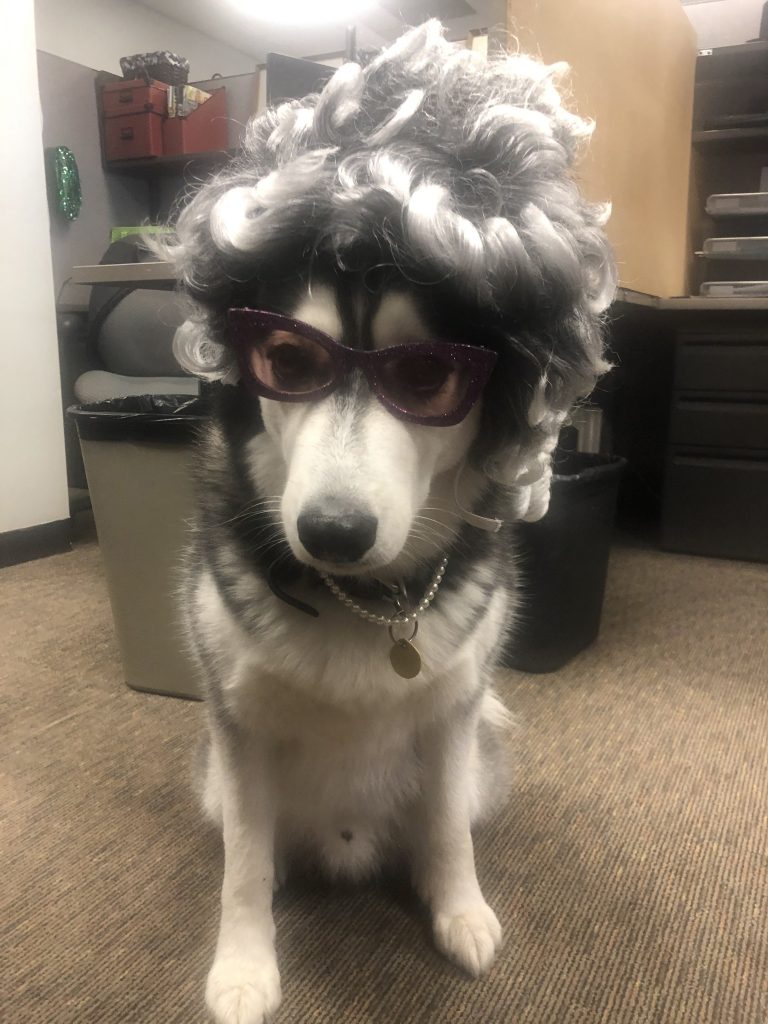 5. Pumpkin Pups
Three of our Dover Saddlery dogs dressed up as pumpkins this year! Ferrari (top) is Senior Digital Marketing Manager Ashly S.'s new puppy. Hank (middle) belongs to Christopher M., Vice President of Merchandising Operations. Roscoe (bottom) is owned by Katie T., Digital Marketing Commerce Coordinator.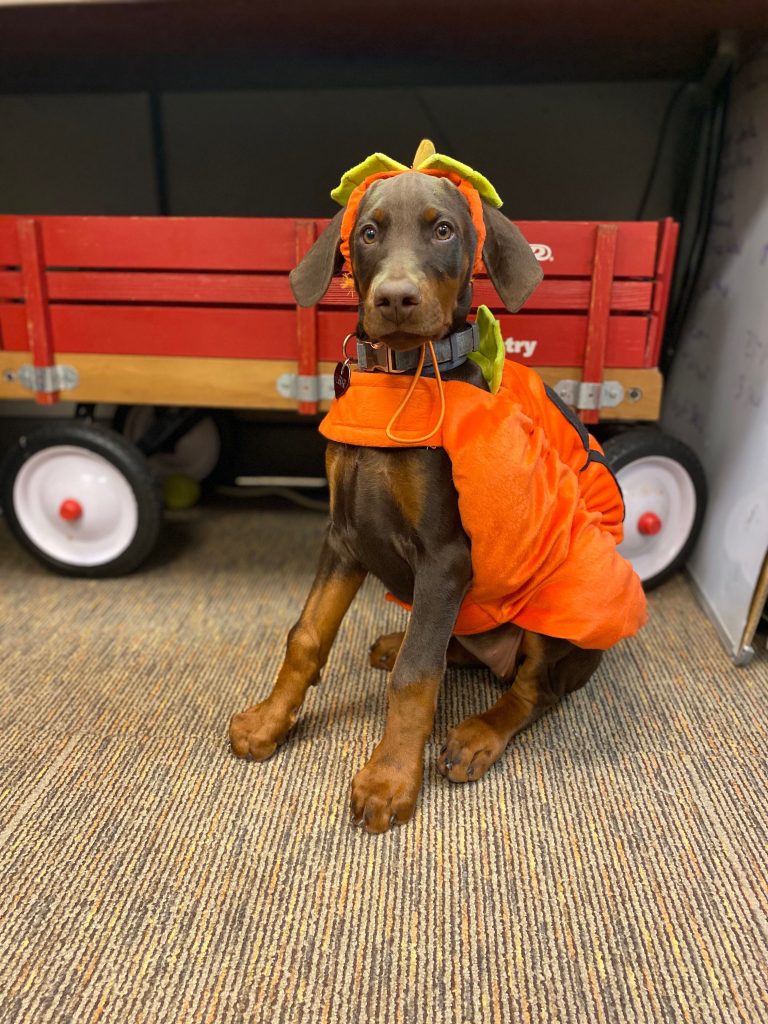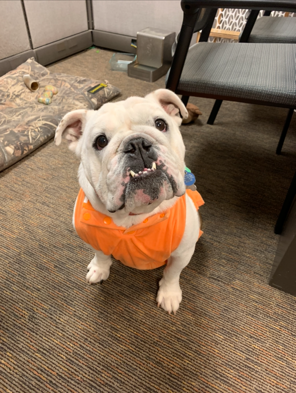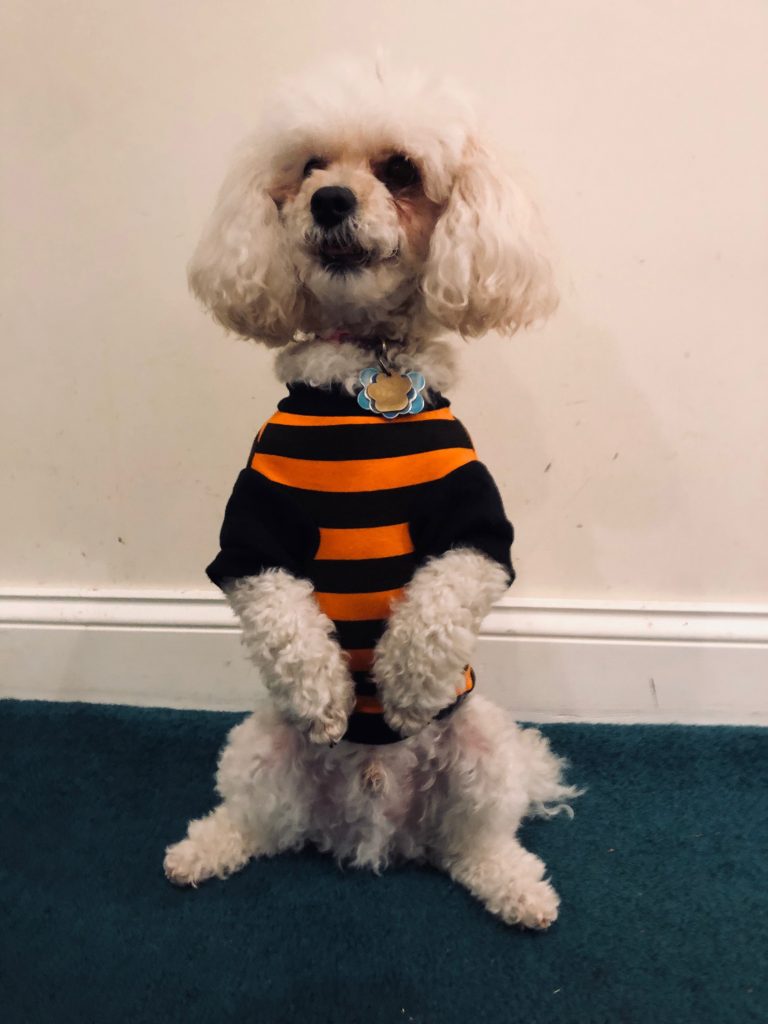 6. Moo!
Larkin, owned by Hannah O., our Industrial Engineer, loved showing off her spotted cow costume.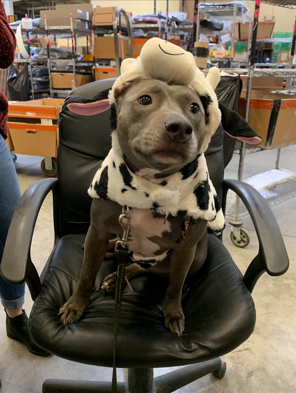 7. Hot-Doggos
We had two good-lookin hot dogs in the office! Finn (top) belongs to Digital Marketing Specialist Lauren K. Finn and Lauren (dressed as mustard) won first prize in Dover Saddlery's doggy Halloween costume competition. Willy (bottom) thought his costume looked so delicious that he shredded it before the day was done. Willy's owner is Nicole R., Engraving Department Supervisor.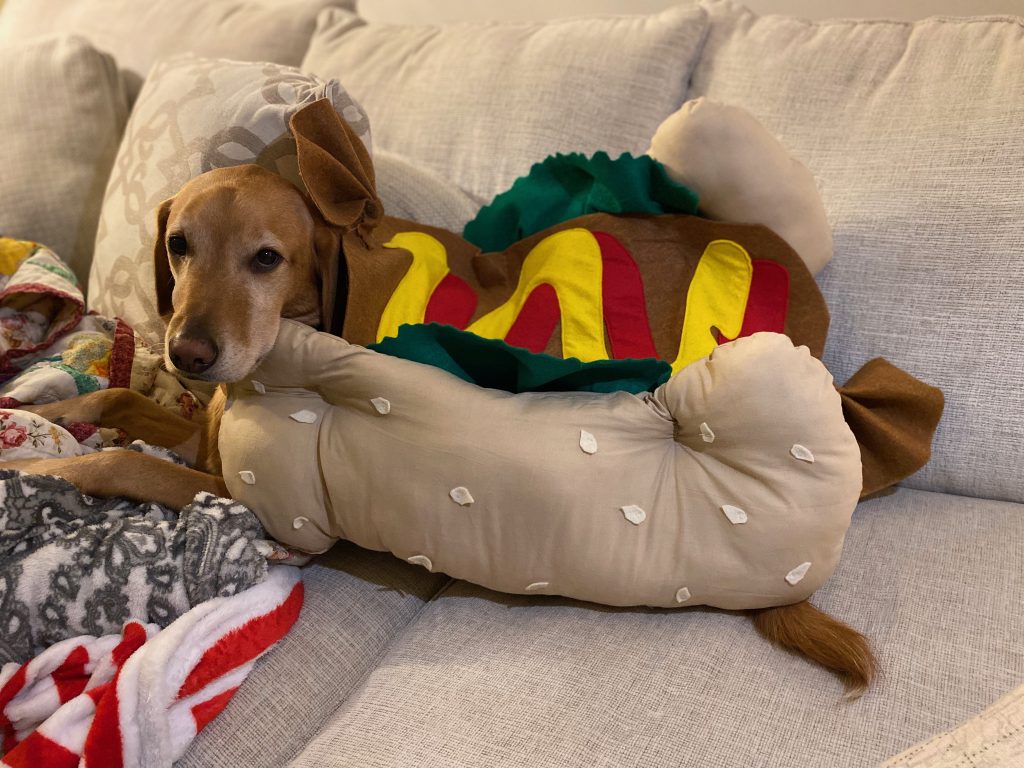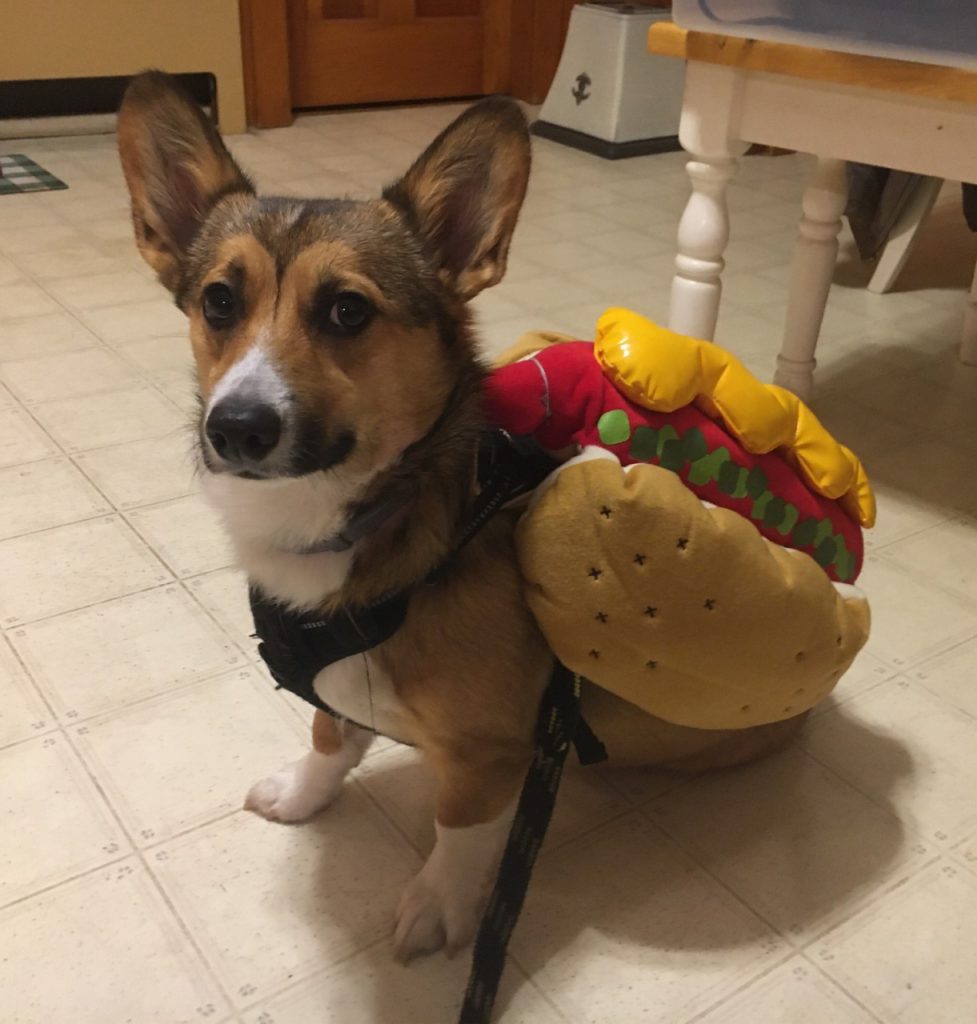 8. Franklin the Friendly Ghost
Our only feline costume this year: Franklin dressed as a ghost. Franklin belongs to Teresa M., Merchant. His other costumes include a unicorn and Princess Leia.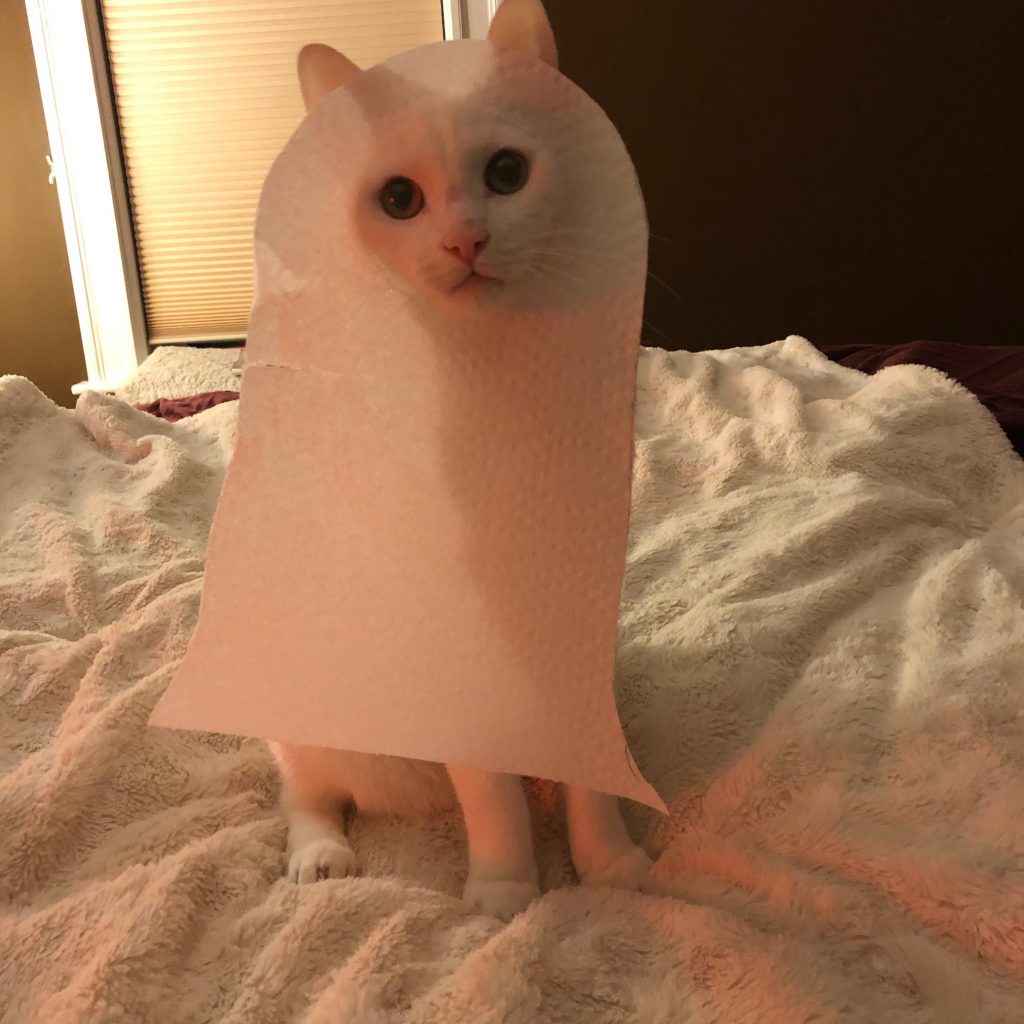 9. Winter is Coming
Dr. Pepper, dressed up as a Game of Thrones dragon, belongs to Cheryl D., Quality/Inventory Control. Pepper was accompanied by Cheryl's husband, dressed as Jon Snow.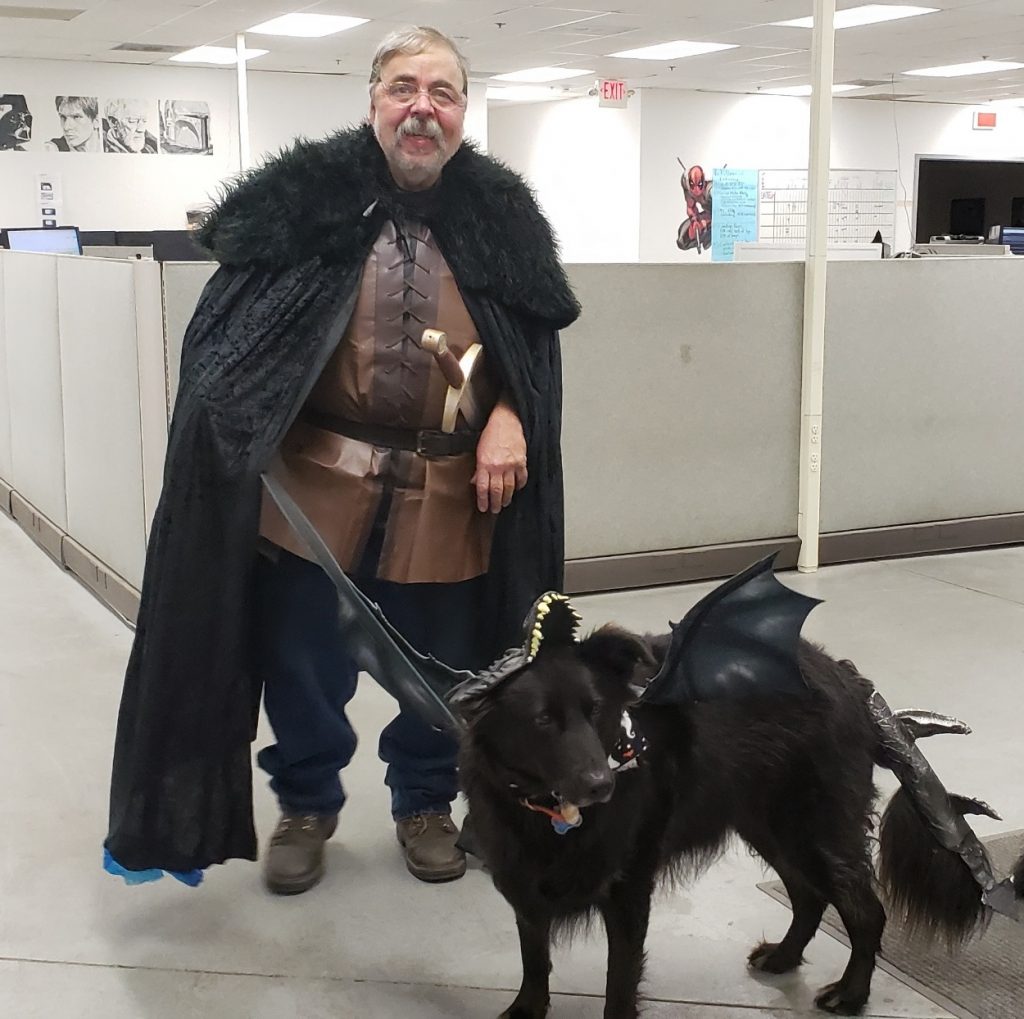 10. Pirate Pony
Last but certainly not least, we have Digital Marketing Specialist Lauren K.'s horse, Dempsey, dressed as a pirate!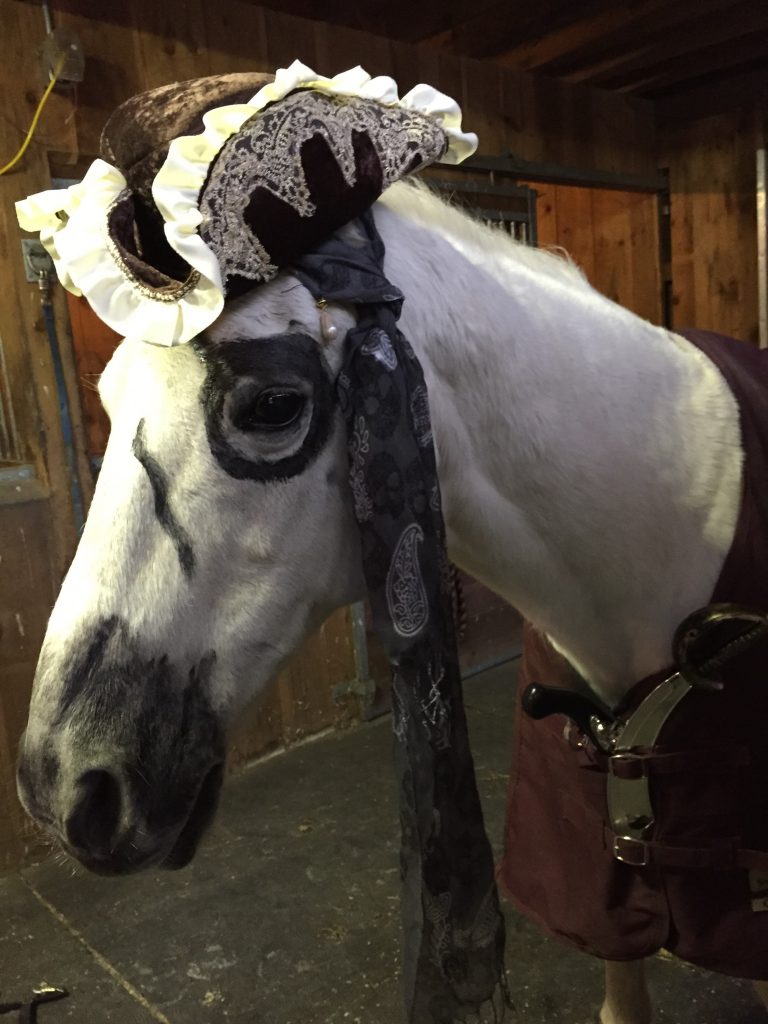 ---
We hope you enjoyed seeing some of the Dover Saddlery pets dressed up for Halloween! We love seeing your animals as well, so tag us in your pictures with the hashtag, #itsfromdover.