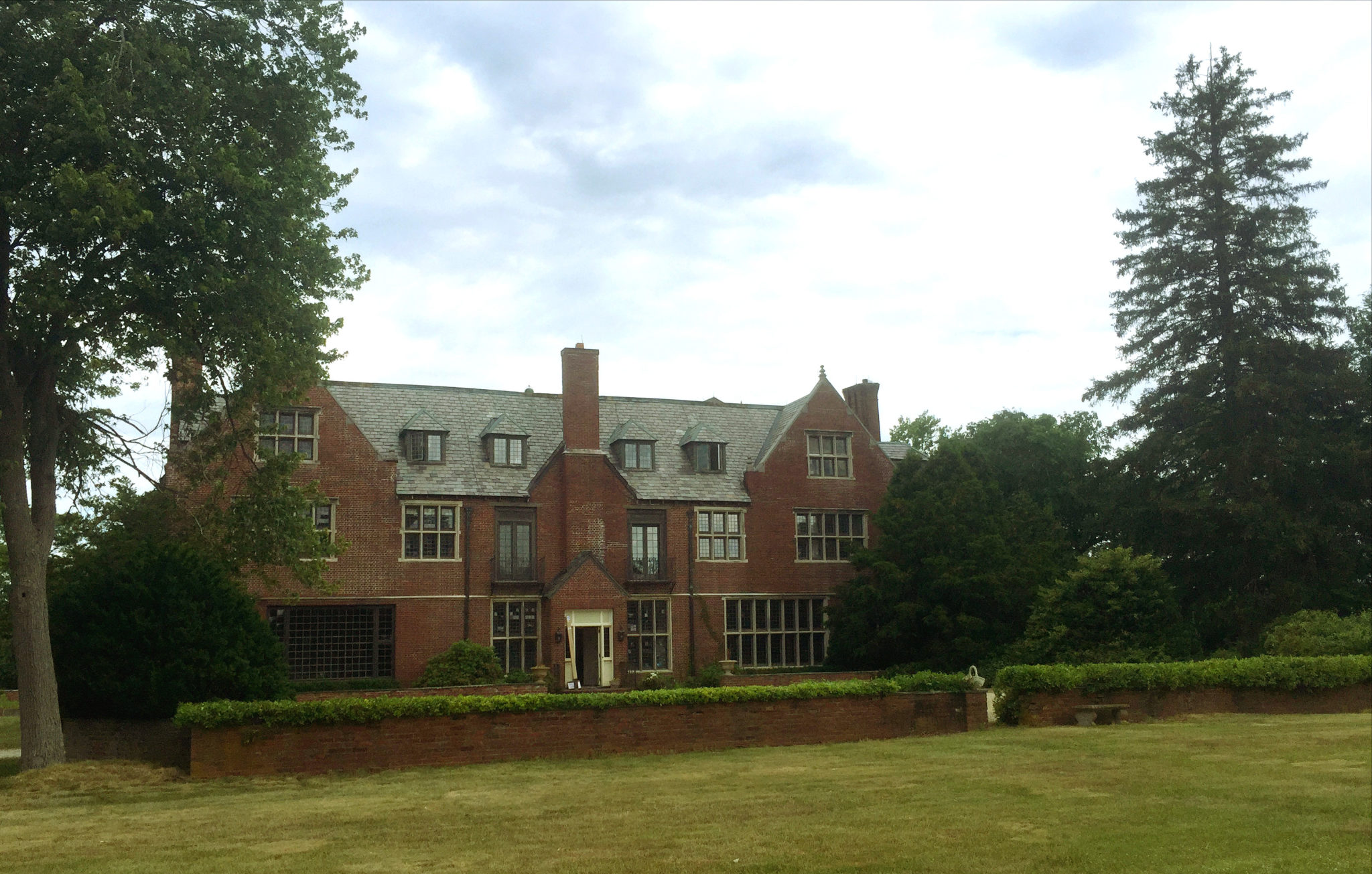 As you drive onto the grounds of Brackenside Estate, you are almost transported into another era. The gravel drive, expansive fields, meticulously manicured grounds and soft nickers of horses nearby all make the experience enchanting. During our fall photo shoot at Brackenside this week, we were lucky enough to be given a tour of the estate by the owner and learned about the rich history of the property.
Brackenside was built in 1898 on 90 acres in South Hamilton, Massachusetts, the heart of horse country.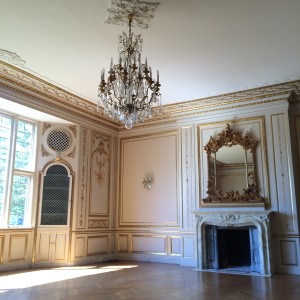 Boston architects Winslow & Bigelow were hired by the original owner, Jack Garland, to design the brick Jacobethan manor. Garland imported Louis XV panels for the ballroom, as well as marble fireplaces for various rooms in the house, for an overall lavishly decorated interior. In 1905 Garland sold the estate and it passed through a few hands over the next century, functioning for a time as the home of the United States Equestrian Team, and hosting the Fleet Jumper Classic Show Jumping Grand Prix during the 90s.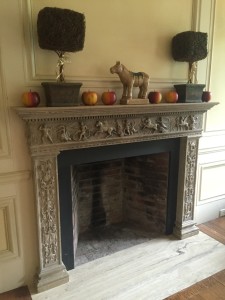 In 2001, Marlene and Michael Pippins bought Brackenside and restored the estate with the help of The Silva Brothers. Today the property continues to be used for fox hunting, horse shows, polo, community events…and Dover Saddlery photo shoots. Brackenside truly takes you back to the days of grandeur with its rolling lawns and all things equestrian.
We spoke with Marlene Pippins a bit about her personal experience with Brackenside:
Brackenside is such a beautiful estate, how did you come to acquire the property? 
When I visited the property with my father, I recognized the Zuber Wallpaper in the dining room – "Scenic America" and immediately fell in love with the house.  The same wallpaper is in the White House (installed by Jackie O).   In need of restoration, we wanted the
house to shine and sing again. We purchased the property in 2001 to raise our children as well as share it with the community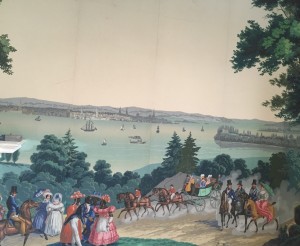 (fundraisers and private events). I always felt the house was more about the history than about us personally.  We have shared it with ECTA, ED-Fund, Hamilton-Wenham Garden Club, Gathering Farm (Horse shows on lawn), Polo (hosting Argentinean pros this summer!), Local Caterers events,  local rotary clubs, friends' special celebrations (birthdays, rehearsal dinners), private weddings and many more.
Do you have a favorite room in the house, or a favorite place on the grounds?
I truly love every room as each one is quite unique in architectural design and usage, from the wood-paneled library to the living room with custom marble fireplace from Venice, Italy, all installed by the orginal owner, Jack Garland.  But if I had to pick just one – it would be the Louis XV paneled ballroom.  The morning light is incredible as it fills the room with warmth and reminds me of an era gone by.  My daughters and I spent many evenings when they were small children dancing in this room.  We have also hosted numerous events here, from non-profit charitable events to weddings!  This room has many wonderful, fond memories.
This property is the perfect location for an equestrian photo shoot. How are horses involved in your life?
I still remember the day my daughter, Lauren, was opening and closing her bedroom curtains from her window overlooking the schooling fields while watching neighbors and boarders  from Gathering Farm riding on the lawn.  She said to me, "I can't take it any longer – I want to ride!"  She then confessed she had been saving up all her money to buy a pony and sure enough under her bed was a wooden box filled with coins so heavy I could barely lift it!  She had saved nearly $500 in coins!   So there it began – at the age of three – with a pony we purchased that Lauren found named "Snickers."  Both Lauren and my other daughter, Brooke, rode him all over and at neighboring barns – they loved all things "ponies" and never stopped.  Soon they moved on to Hunter/Jumpers at a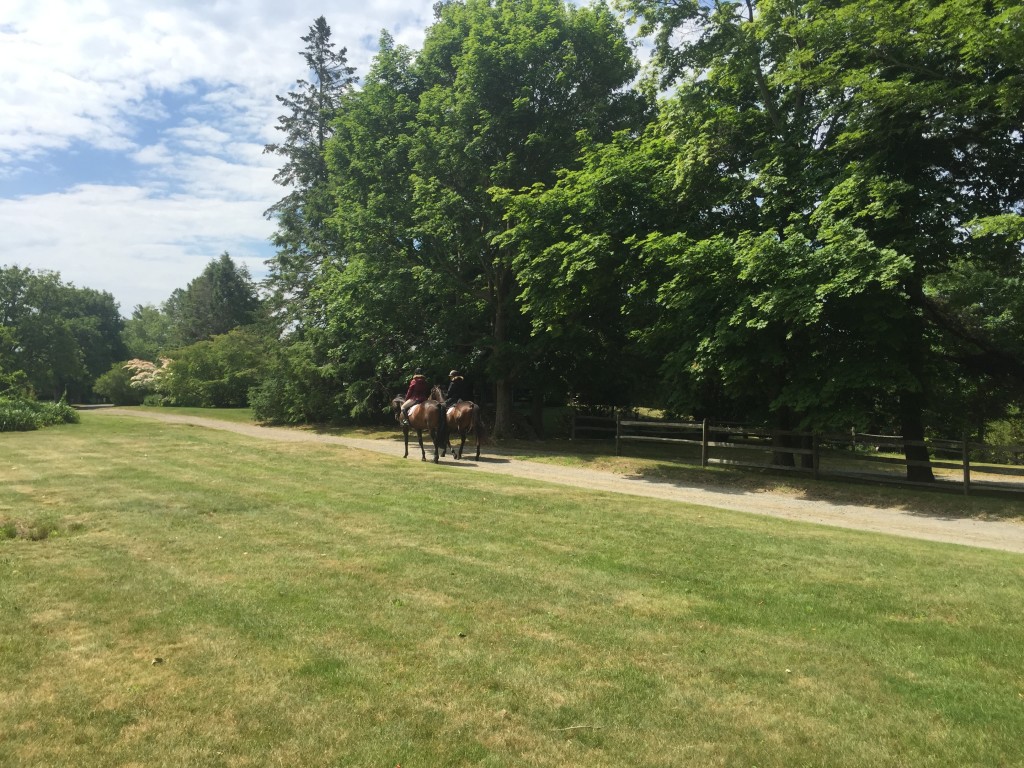 professional barn and competed for years at Northshore Horseman Association shows – all three were Champions in the same year at the Vermont Summer Festival  (including their beloved pony "Gingersnap" who still shows today!).  Later, they joined the IEA at Myopia.  In Lauren's freshman year, she placed first in Regionals and Zones and Third at Nationals!  The same year Brooke (at the age of 12) placed 4th at Nationals!  Lauren was Captain of the Myopia IEA team her Senior Year and loved her teammates and coach, Heather Hunt-Meehan.  Lauren and Brooke still ride every day – together!  And together co-own a beautiful warmblood from friend/trainer Courtney Slade of Slade Equestrian.  It is a passion and bond they will share for a lifetime and hopefully will pass on one day!  And their second home is Dover Saddlery!
Of all the events you have hosted here at Brackenside, which is your favorite?
Oh….There have been so many wonderful events from my childrens' birthday parties, holiday gatherings, Gathering Farm's horse shows on the lawn to just sharing the pool with neighbors and their families.  We have opened our doors to many community charities as well – my favorite was the Essex County Trails Association fundraiser titled "Winter Tracks."  The house was decorated to the hills and filled with several hundred local guests and volunteers all in support of open land space and conservation.  It is a wonderful organization!
I have absolutely loved hosting the Dover Saddlery fall photo shoot this week at Brackenside.   And give special thanks to our neighbors who graciously opened their doors and lawns for background shots as well.  It takes a village!   The Dover Saddlery staff is the most professional and friendliest team I have ever seen; from the creative directors, photographer, stylist, buyer, social media rep, to the models. The staff have worked incredibly hard all day long with respect to the land and history and end each day the same way they started – with smiles and sincere appreciation!  I would host them any day of the year!  The products are top shelf and we can't wait to make our Christmas wish list!!!