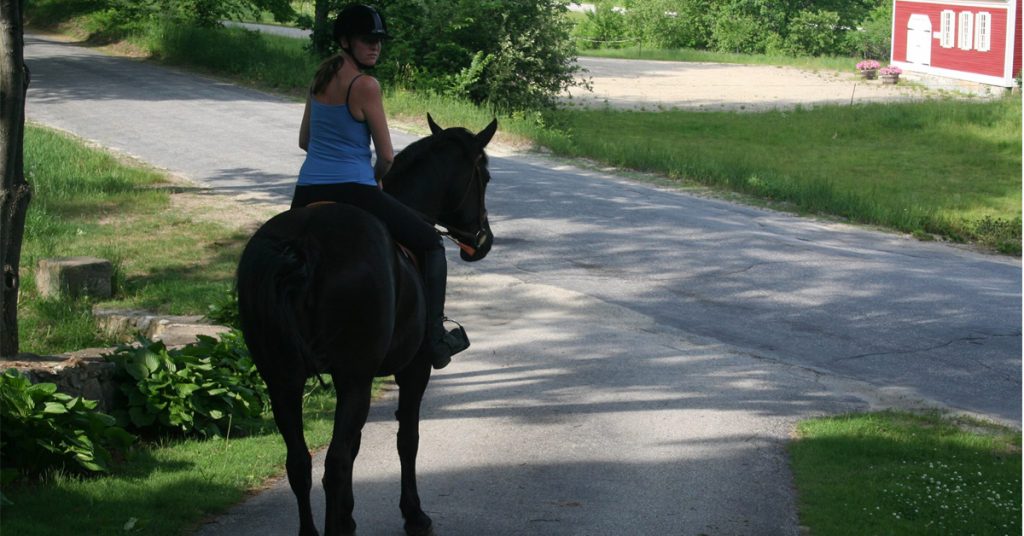 This week on our Meet the Staff series we introduce you to our VP of Marketing, Lorelle Carpenter!
Q)  What is Your Role at Dover Saddlery?
A)  I am the Vice President of Marketing and I look after all aspects of digital and print marketing for Dover Saddlery.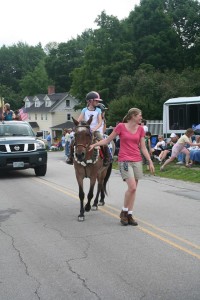 Q)  How Long Have You Been Riding?
A)  Wow. This is going to make me sound (and feel!) really old, but I have been riding for 42 years, since I was two years old. My mom used to put me on one of our big old geldings to keep me from getting "under foot" while she was picking paddocks – we called him "the babysitter."
Q)  What Discipline Do You Ride?
A)  When I was a kid, I competed in Hunter/Jumper at the regional and national Arabian breed shows, and I also competed in local 4H shows. I played Intercollegiate Polo for UCONN in my college years, and after college I lived in England where I exercised both point-to-point steeplechasers and Irish Show-jumpers. I currently just hack out on trails with my two kids, Morgan and Skye, and drive them to shows and pony club rallies.
Q)  What's Your Favorite Riding Memory?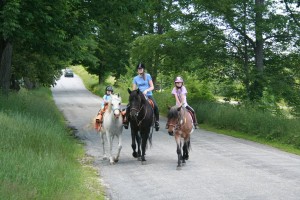 A)  Favorite riding memory? There are so many. I guess one of my favorites is riding out with my oldest daughter when she was little. I used to pony her on my favorite mare, Wisteria, until she was old enough to go "off the rope." I remember one quiet summer evening when we were riding deep in the forest, turning in my saddle to make sure she was safely following along, and laughing because instead of holding the reins, she was singing a little song to her horse and trying to catch butterflies. I remember thinking how great it was to be able to share my passion of riding with my kids.
Q)  What's Your Favorite Product?
A)  It's hard to pick a favorite product because we have so many great ones, but I do love my Tredstep Deluxe Half Chaps. I have been riding in them for more than 10 years and they have held up so well that they almost look like they are still new. When I first put them on, they were immediately comfortable and since then they have worn in to fit me like a glove. I pair them with my favorite pair of Ariat paddock boots and I'm ready to hack around town.