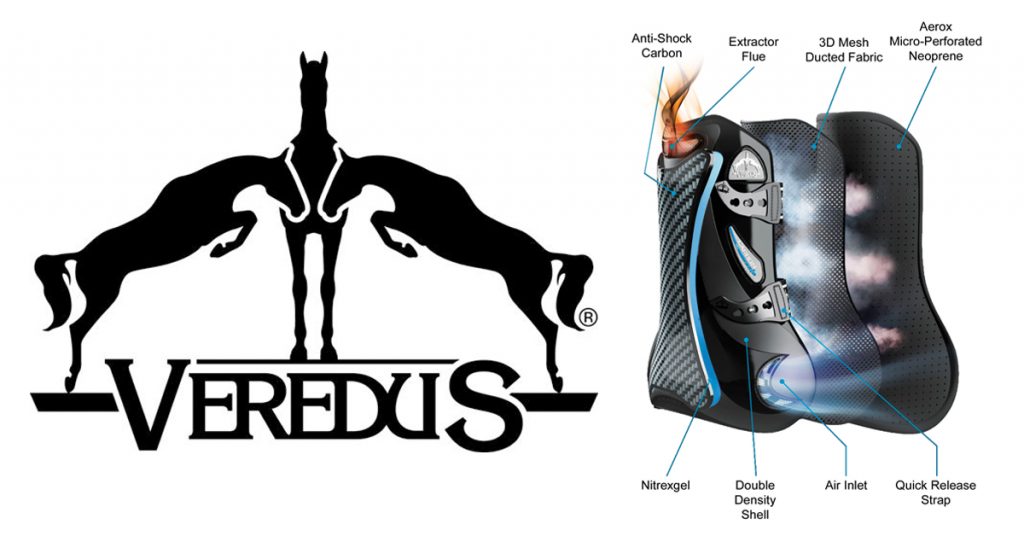 Protecting your horse's legs can be an important factor in keeping your horse working and living effectively and happily. Appropriate support material in horse boots is important, but is not the only factor to consider when purchasing new horse boots- the weight of the boots and their ability to not trap heat and keep your horse's legs cool are also critical.
Even a small amount of weight added to your horse's legs can cause changes in gaits or movement and increase the energy expended while moving. This effect of added weight is magnified when a boot absorbs and holds onto sweat or water. Boots that trap heat around the leg are a concern because tendons can be damaged from extreme or prolonged heat. For both of these reasons, ventilation and breathability are equally important as a sturdy outer shell to prevent cuts or punctures and a cushioned interior to absorb the impact of concussion.
Veredus® has recently designed a new double ventilation technology which they are utilizing in their Veredus Carbon Gel Vento Boots. These boots have multi-layer construction which helps to move heat away from the horse's legs, while also protecting from concussion and cuts or punctures. Let's break down what makes up the Veredus Carbon Gel Vento Boots: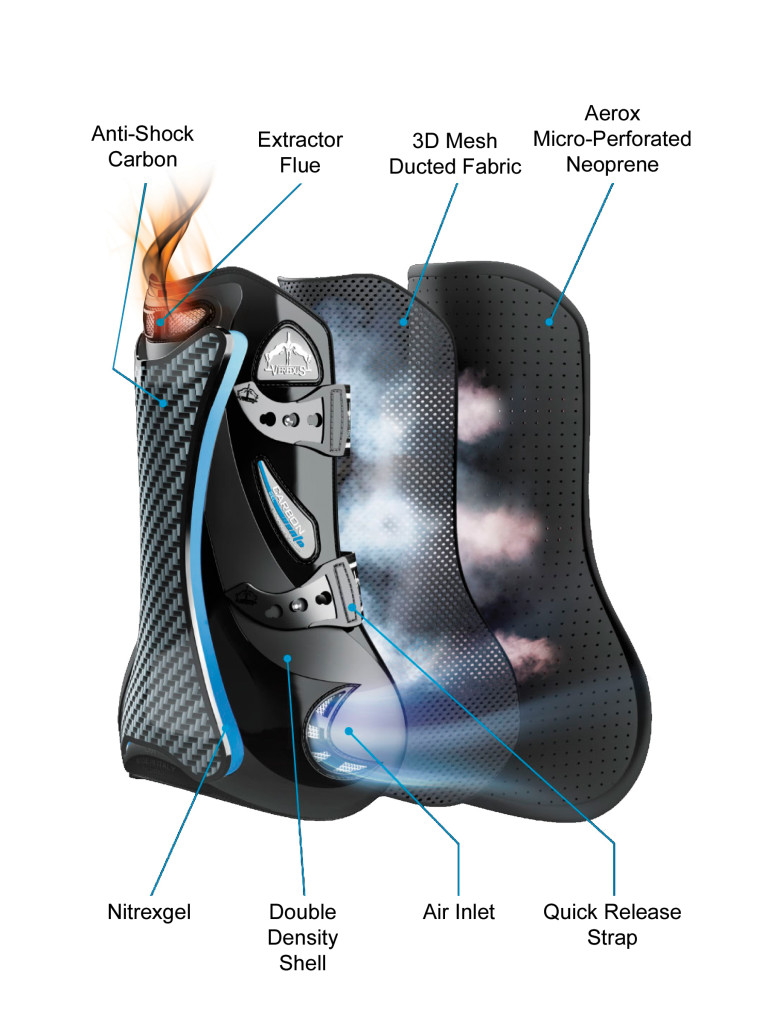 Aerox Micro-Perforated Neoprene – The innermost layer against the horse passes the heat from the horse's skin through horizontally to the next layer.
3D Mesh Ducted Fabric – Heat is distributed throughout this layer after it is passed from the initial neoprene. An air inlet on the exterior of the boot allows fresh air to enter as the horse moves, which pushes the heat gathered in the mesh fabric vertically.
Double Density Shell – The outer layer features an extractor flue at the top, which allows the heat to leave the interior of the boot, while protecting the leg from cuts, scrapes and punctures with a strong, durable shell.
Nitrexgel and Carbon Fiber – This final, partial layer protects the tendons from concussion and impact with strong, lightweight carbon fiber section combined with shock absorbing nitrexgel film.
In addition to the beneficial cooling and venting elements of these boots, they also feature a quick-release tip on the straps. This, combined with the anatomically shaped shell, makes these boots very easy for the rider to use and adjust and also provides complete freedom of movement and comfort for the horse. Not to worry, this same technology is available in an ankle boot for a complete set of breathable protection!
Have you tried the Veredus Carbon Gel Vento boots yet? What about other Veredus products? Let us know what you thought in the comments!