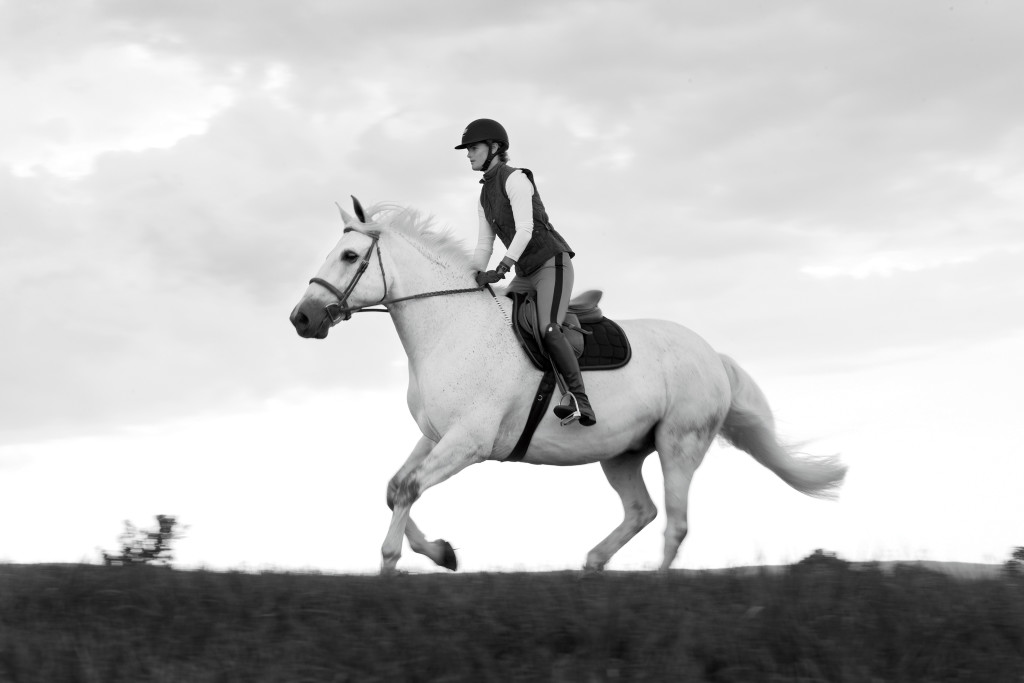 We are extremely excited about our newest boots from Parlanti. Designed exclusively for Dover, these gray Parlanti boots are exceptionally styled, combining fashion and function into the ideal riding boot. We recently caught up with Gianluca Caron, CEO of Parlanti Passion USA, to find out what makes the brand unique, how he got involved with the company and how our new gray Parlanti Dallas Field Boot was developed.
Please tell us a bit about yourself – how did you get started with Parlanti?
I first sat on the back of a horse as a small child, and soon after I started working at local barns to gain riding time. Throughout my venture, I rode my way through opportunities that led me to horse shows all over Europe. In the midst of climbing my way to the top, my dream of spending every second in the saddle abruptly stopped. Unfortunately, an injury prevented me from riding. A few months after my injury, I was in Rome with one of my closest friends, Daniele Parlanti. I remember him asking me what I was going to do regarding my riding career, but then he went on to suggest the idea of expanding Parlanti to the United States with him. The rest is history!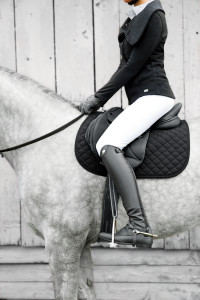 What do you believe is the most distinguishing factor of Parlanti boots?
The most distinguishable factor about Parlanti boots is the streamlined profile fit for which we are known. From model design to the finishing process, every product of Parlanti follows the highest work standards. Made to measure riding boots are created according to the best manufacturing methods. The care of exclusively made to measure manufacture makes every product unique. It's the extreme attention to detail that distinguishes our boots as the typical Italian style.
Which professional riders should we look for wearing your boots?
Our tall boots are easily distinguishable and easy to recognize. From watching live streams of the Longines Global Champions Tour to watching local horse shows across the country, most of the riders are wearing Parlanti. During the Longines Global Champions Tour, watching the top riders of the world, it is almost impossible to look out for specific riders when nearly 70% are wearing Parlanti! It is really too long a list!
Are you a rider, yourself?  What discipline(s) do you ride? Do you have a favorite horse?
I was a former rider myself, and the discipline I rode was the jumpers. If I had to pick a favorite rider and horse, it would be my good friend and mentor, Jos Lansink, and his trusty companion Cumano.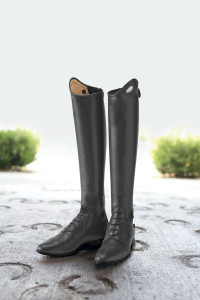 We are very excited to have the new gray Parlanti Dallas boots made exclusively for Dover. How was the process of developing these boots?
The process of developing these new and exclusive boots for Dover was quite easy! We wanted to combine tradition and research, an ancient craft into a continuous style evolution. The gray boots go beyond the Equestrian #ROOTD (Rider Outfit Of The Day) and take our boots to the next level in fashion.
What is your favorite memory from the years you have worked with Parlanti so far?
Truthfully, my utmost favorite memory from the years I have worked with Parlanti is my first Pony Finals show. Pony Finals sparked so many of my favorite memories as a kid growing up in the saddle. There is so much potential, talent and motivation within kids today, and nothing was more satisfying than seeing the riders of the future.