Running Holling Eventing is a full time job, but Jonathan Holling still finds the time to compete at the CCI**** level and coach the Area 4 young riders team to success as well. We were recently lucky enough to speak with Jonathan about his favorite competition, how he braves the cross-country phase, what products contribute to his success and his favorite memories.
Tell us what you have been working on with your horses lately. Where have you evented and seen success recently?
It has been a fantastic year here at Holling Eventing. The horses are going great and finished up last season with two top finishes at the Fair Hill CCI***. Both Zatopek and Proper Timing have qualified for the 2015 Rolex Kentucky Three Day event.
What is your favorite event that you have competed in?
The Rolex Kentucky Three Day event is one of my favorites. There is nothing like competing against the best in the world over the biggest, toughest track our country has to offer. The atmosphere and beauty of the Kentucky Horse Park are second to none.
Eventing is certainly not for the faint of heart- is there anything you do or use to feel more confident?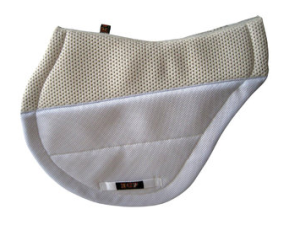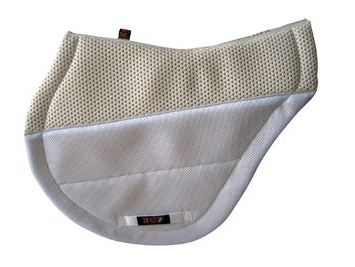 I have many small rituals I go through at big events to make me feel ready to take on the cross country. An advanced cross country track is not for the faint of heart. The most important thing for me is to know that my horse is comfortable. The ECP Grip Tech pads are a major way that I can ensure my horse and I are in perfect coordination.
How do you feel the Grip Tech pad has helped your horse's comfort and performance?
The pads provide excellent comfort for my horses and, most importantly, they stay where I put them. There is nothing worse than having my pads slip or bunch up while on course. With the ECP Grip Tech pads this simply does not happen. The fitted jumping pads also provide excellent cooling. Being based year round in the southeast, this is a huge asset. 
We all got started riding in different ways. What is a favorite memory from when you first began riding?
I grew up riding in Milwaukee, Wisconsin. I spent my early childhood ridding in the local 4H club. One of my favorite memories from that early age was the first time I took my horse to the County Fair. As silly as it sounds, the rush of excitement I got all those years ago was the basis for my entire career. It's the same feeling I get today whenever I compete at major events around the world. The time and energy that goes into forming a partnership with my horses is what drives me.