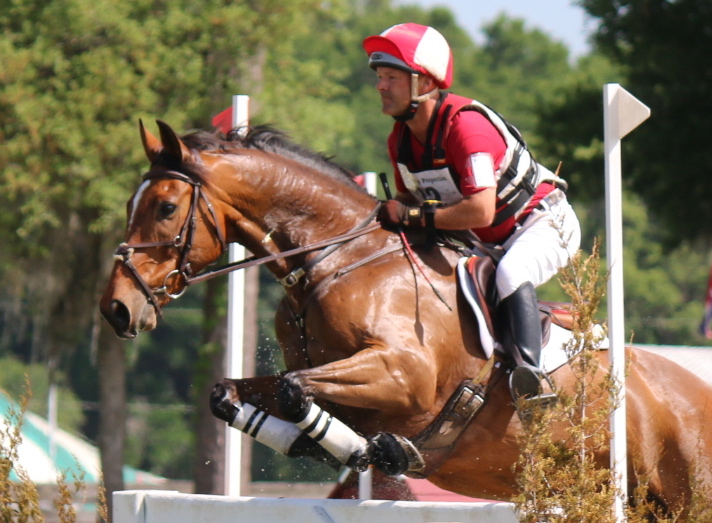 Joe Meyer has had quite the career, from starting to compete at just six years old to representing New Zealand in the 2008 Olympics, he is an equestrian one would want to aspire to be like. In between his time spent competing and practicing, we were lucky enough to talk to Joe about how he got started, where he has seen success and what his favorite products to use are. 
You are a successful Olympian these days, how did you get your start in eventing?
I went on a family trip to the 1986 World Games in Gawler to watch a horse my parents bred, Charisma, compete with Mark Todd. I fell in love with the sport and decided eventing was what I wanted to do. 
Tell us how 2015 has started out for you so far- what have you been working on with your horses? Where have you seen success at events?
2015 is an exciting year, as after the retirement of my Olympic and World Games partner Snip and my top horse Sanskrit being injured I have been building a team of talented young horses. Nora McDonald Yaney's young stallion, South Paw, has already moved up to advanced successfully and Madison Foote's Clip Clop is already very successful at 2 star level. I am looking forward to both of these horses competing at 3 Star level this spring and I rate them both as potential 4 star horses for next year.  
What are your favorite products you are using on your horses currently?
I have been using ECP products now for the past three years and I could not be more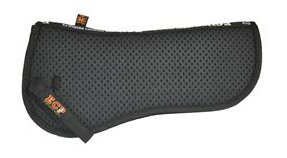 pleased with the quality of them. The Air Ride non-slip pad is not only a great pad for competition, but also its durability and efficient design make it an excellent everyday pad. I train year round in Florida and most saddle pads do not hold up well to the huge amount of humidity, sweat and sand we have here. The Air Ride non-slip pad is so durable that I am still using the original pads sent to me three years ago on multiple horses daily and they still look like new. The design also makes the pads dry very quickly between horses with just a quick hose down.  
Do you think these products have played a role in your successes?
With the amount of horses I ride and the amount of sales horses we have, it is really hard to find products that can hold up to the amount of wear and tear we put them through. I am so lucky to have ECP products in my barn. They make my job so much easier not having to worry about the quality of the products or the comfort of my horses. I highly recommend them!