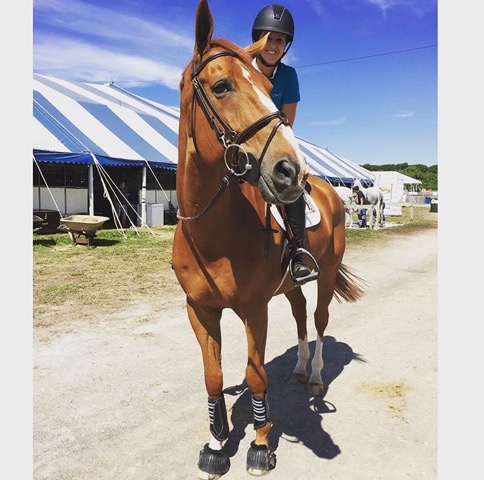 EquiFit is back with another guest blog to tell us all about the features of the EquiFit® MultiTeq Boots!
Different activities and disciplines call for different types of equine leg protection. When competing, for example, your horse may wear an open front boot, which provides both support and extreme impact protection. For everyday use and turnout, a lightweight, flexible boot offers just the right level of protection and comfort. 
Offering full-coverage protection for daily exercise or turnout, the MultiTeq™ Boot from EquiFit is packed with benefits. Its ImpacTeq™ Liners provide extreme impact protection. The shell will look forever new thanks to its scratch and wear-resistant EverLeather™ shell. Pressure points are dispersed with three straps, and safety is enhanced with double reinforced hook & loop closures. 
Ease of use is one of the best features of the MultiTeq Boot. Whether for hacking, trail riding, or turnout, these boots offer all around protection with easy application and care. MultiTeq Boots can be machine washed and air dried, keeping them fresh and ready for the next use. 
Based out of her Hidden Pond Farm in Kensington, NH, trainer Jessica Elliott has been an early adopter of the MultiTeq Boot. She uses them on her own young hunter prospects, as well as her trusty school horses. "What I love most about the MultiTeq Boots is the full coverage and support they give while still keeping a simple, classic look. They are form-fitting and very adjustable." 
Show Jumper Meagan Nusz has also had great success with the MultiTeq. "Whenever we handwalk our horses, they're wearing their MultiTeqs. For turnout too. They're so easy to use and provide our horses with the same level of protection as their show boots. My team loves them!" 
Whether for hunter/jumper, eventing, dressage or recreational use, the MultiTeq Boot should be a staple in your tack trunk!