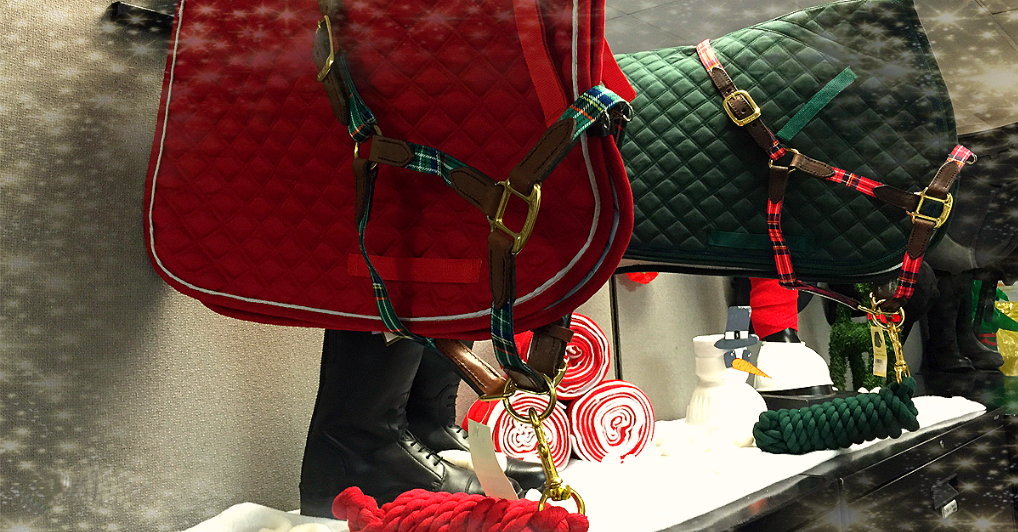 This time of year is full of special holiday memories that will stay with you forever, such as loving time spent with family, the recollection of a warm, delicious meal or a particularly memorable gift that made a dream come true. As you make your own memories today, we wanted to share some of ours from over the years. These are our favorite holiday memories of equestrian gifts we received that still hold a special place in our hearts.
A Horse of My Very Own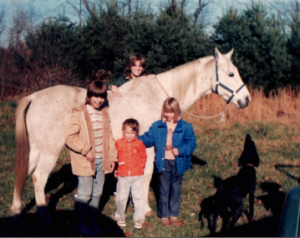 "My family had horses since I was 2 years old. I know it sounds spoiled, but there is a difference between horses that you are allowed to ride, and a horse that is just yours. One year, when I was 10 or 11, my parents gave me a new bridle which was the first piece of tack I owned. With the bridle was a note from my favorite horse, Santrap, saying that I had worked hard, was old enough to have a horse of my own, and he wanted to be that horse. On the note was a drawing of Santrap with a big red bow around his neck. That was my most memorable holiday gift."
-Lorelle, VP of Marketing
The Best Boots Regardless of Budget
"When it was time for me to get my first pair of tall boots, my Nana agreed to buy them for me for the holidays. She, my mom and I went to the tack shop together so I could try them on and find the right pair. We narrowed it down to 2 pairs – with one pair being quite a bit more expensive. We didn't have a ton of extra money to spend, and Nana knew virtually nothing about riding apparel, but she said, "Well, that pair just looks better, doesn't it?" about the pricier boots. I was so excited to open that box on Christmas. I started wearing them around the house right away to break them in."
-Lisa, Database Manager
Saddling Up a Dream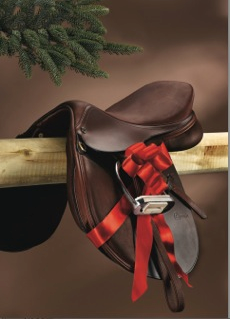 "Ever since I started riding, I yearned for my own horse. Knowing that I wouldn't have one to call my own for many years, I dreamed of a saddle that I could put on all the horses I rode and make them feel like mine, if only for the moment. One year, when I was 11 years old, I came downstairs to find a brand new saddle under the tree with a bright red bow on it. I couldn't stop smiling; I oiled it every day and took care of it like it was priceless. I rode the first horse I ever loved in that saddle, and today, 20 years later, I ride a horse that is actually my own in that very same saddle."
-Ashly, Search Marketing Specialist
The Beauty of Breyers
"Growing up as a very horse crazy kid in a very non-horse crazy family without a  lot of extra income had its fair share of challenges, but my mom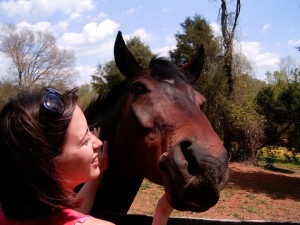 always made sure to encourage my passion however she could, and every Christmas that meant a new Breyer was waiting for me under the tree. My mom may not have known what new riding gloves I wanted and she couldn't afford to get me the fanciest boots, but I was always filled with anticipation on Christmas morning wondering what new model horse I was about to add to my collection. I haven't gotten a new Christmas Breyer in many years (the tradition faded out sometime around the beginning of high school) but I still have every one she ever gave me and they still bring back great memories."
-Lisa, Junior Assistant Buyer
A Loving Legacy of Equipment and Care
"I was eight years old when I started official riding lessons. I remember for the holidays that year, I received my first pair of leather riding boots , saddle soap, soft cloth and a brush , all in a special case.  My Dad showed me how to polish my boots and told me if I took good care of them, I would be able to ride in them for as long as my foot size allowed.  At my lessons, my Dad would always say  to me how proud he was when he watched me ride, and how the leather on my boots would look rich and shiny from the great care. I often think about that first pair of boots and the fond memories of my Dad at the barn – always making sure I had good quality equipment and teaching the importance of proper care for it. My two daughters and I continue to share the love of horses and riding with my Dad to this day, it is very special. "
-Whitney, Production Director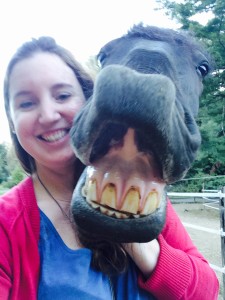 A Horse Stuffed with Love
"When I was 6 years old, I remember walking down the stairs and finding a pile of presents for my brother and me under the tree. The thing that immediately stood out to me was a small, dapple grey, stuffed animal horse with suede hooves and a bow on it. I loved that stuffed animal so much, that was the only present I cared about. I named her "Dapples" and shortly after, my grandmother crocheted a lavender blanket for her to stay warm during the winter!"
-Shana, Production Imaging Specialist
Hope you are all making your own wonderful holiday memories today!
Happy Holidays from everyone here at Dover.