Before you close the barn doors on summer, take some time this September to look around your horse's stable to identify health hazards and safety issues. You can improve your horse's environment in simple ways, whether you own and operate your own barn or board your horse. We've compiled some easy steps for increasing barn health and safety.
Reduce Clutter in the Barn
An orderly barn is a healthy barn for horses as it is the easiest to keep clean and as dust-free as possible. As added benefits, orderliness saves time during chores and is aesthetically pleasing to riders and guests. Unused or obsolete equipment and extraneous items lurking in a tack or utility room, loft, cellar or even the corners of a barn attract dust, cobwebs and unwanted pests, such as rodents or insects.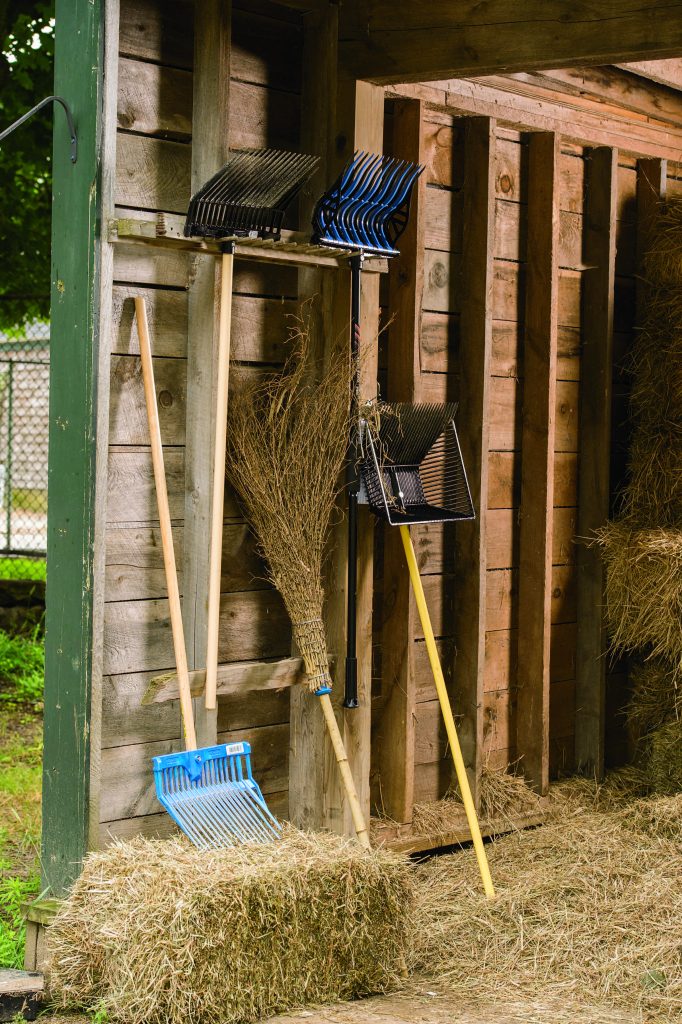 Sort through equipment to weed out items you no longer use. Rid yourself of old tack, horse blankets, supplement buckets and farm equipment you will never use again.
Donate unwanted items in good condition to non-profit organizations, such as a therapeutic riding center or an animal rescue. These groups will put the items to good use or sell them to raise funds for their programs. Or sell items yourself—the hardest aspect of decluttering for many people is letting go!
Keep only tools that are in good working order and that are used regularly. Replace worn-out brooms and repair broken manure forks, which can be refurbished with a new handle or a replacement head.
Clear Spaces for Horses
Take a fresh look around your barn to identify and remove potential hazards.
Clear your barn aisle so that if a horse acts up on cross ties or while being led, it won't collide with or become entangled in items that could cut or bruise.
Check stall walls for exposed nails, splintered boards or sharp, worn-out feed buckets that can cut. If the plastic caps on a water bucket handle have fallen away, wrap the loops in duct tape to eliminate your horse's tail getting caught or face being scratched.
Make sure all blankets, sheets, halters, leads and other equipment stored on racks or hooks are out of reach of horses that could become tangled in an item.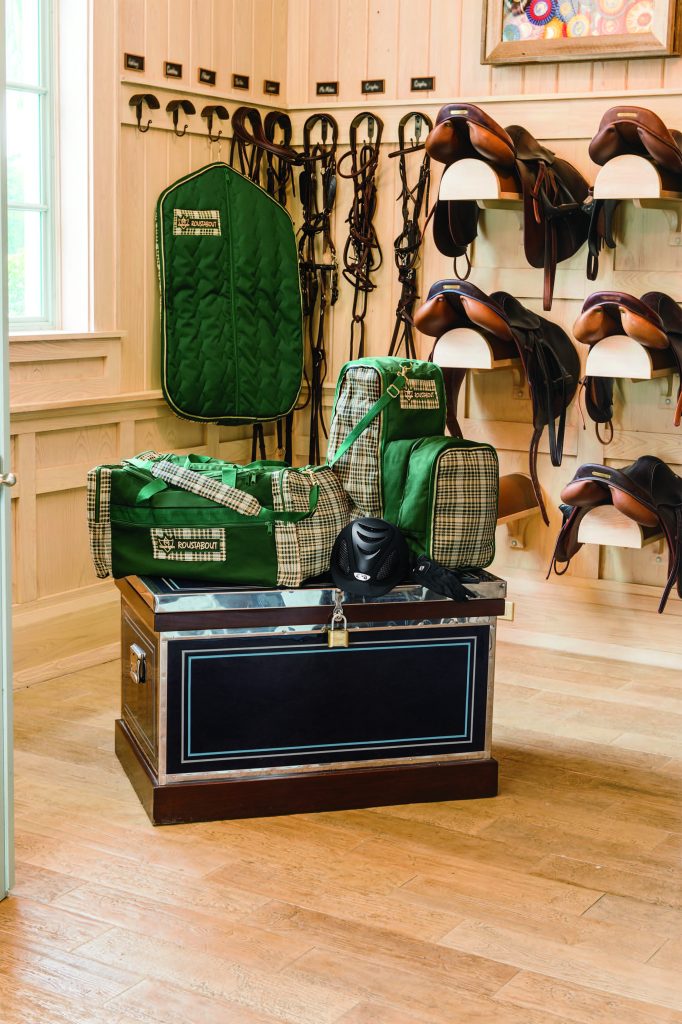 Deep Clean
Grab a scrub brush, rags, broom and employ some elbow grease for a healthier environment.
Knock down all cobwebs; they can catch a spark and ignite fire.
Thoroughly sweep storage areas to rid the floors of dust, debris and rodent droppings for a healthier breathing environment.
Wash your horse's "kitchen", the walls where he or she eats; scrub water and feed buckets with a mix of white vinegar and water to cut grime.
Install Storage Solutions
Keep things tidy and out-of-the-way. A tack trunk makes an attractive solution for your horse's multitude of gear but think "out of the box" to add convenient storage.
Put a laundry bag or basket in your tack room for soiled items, which should make it easier for keeping those saddle pads, wraps and towels clean.
If floor space is short, look to the walls for storage. There you can mount saddle and bridle racks, a whip holder and hooks for lunging supplies or other equipment. Wall-mounted wrap and bandage racks use space wisely while keeping items neatly bundled and ready for use.
Add wooden shelving or blanket bars or racks on a wall for crease-free storage of saddle pads.  
We hope you find our basic steps to a safe, happy and healthy horse barn helpful. Share your thoughts, photos, ideas and personal experiences with us on Instagram and Facebook by tagging @doversaddlery!