"A barn is a sheltered place where life's true priorities are clear. When you take a step back, it's not just about horses—it's about love, life, and learning. We honor our horses for their brave hearts, courage and willingness to give. Indeed, horses are warriors and often carry us into and out of our personal battles. Those who know them understand how fully a horse can hold a human heart." –Lauren Davis Baker
At Dover Saddlery, horses are our lives, our partners, our friends, our beloved companions. And the barn where they live is our haven from the everyday world. A place where we can leave our cares at the door and instead become engrossed in the time spent with our horses. As our Director of Creative Services, Whitney Keeley puts it,
"As I approach the barn after a long day, I feel the comfort that being in the barn brings. The warmth of the horses and the community of people I'll find there envelops me from the moment I enter. The barn is majestic in itself, an iconic representation of a world that is sacred, but of which, few are aware—it's a special secret that all horses and their riders share, a place where an unspoken language connects people to animals in a way like no other."
The barn satiates our senses. Immediately upon crossing the threshold, we hear the soft sounds of warm nickers and of hooves shuffling through deep beds of golden shavings. We breathe in the sweet scent of fresh-cut hay and pine shavings and the pungent odors of horses, leather and saddle soap. Our eyes are captivated by the handsome colors of coats of dappled gray, coal black, rich copper and deep bay. We are gladdened by the touch of a velvety nose leaning from a stall. In the barn, we find friendships built on trust and admiration, respected and protected above all else.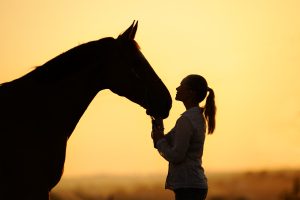 Yet, more than all the fulfillment our senses glean from being in the barn, it's what the horses bring to our lives that is most gratifying. It's what working with horses, inside the barn and out, gives us in terms of peace of mind and renewed focus. Working with, training and trusting these huge animals, so much bigger and stronger than we are, enriches and shapes us in ways we could never imagine. "Indeed, horses are warriors and often carry us into and out of our personal battles." Being with our horse is therapeutic on almost every level—emotional, mental and physical. When we're sad or hurt or struggling, being in the barn with our horse soothes our souls.
And beyond the respite we find in the barn, the character, confidence and self-esteem gains we achieve from the partnerships with our horses are life-changing and lifelong. We learn to be staunchly patient because achieving goals takes time and energy and effort. We discover the truest sense of teamwork—as one equestrian said, "you don't know teamwork until your partner is a 1200lb free spirit!" Riding teaches us sportsmanship; it helps us become assertive and form the fundamental leadership skills we need to let the horse know we are in charge. To become comfortable handling a creature that overshadows our size in every aspect, we must overcome fear, we must learn to manage our emotions around these incredibly sensitive and sentient animals, we must be confident that we can communicate with them clearly for our own safety and for theirs as well. And that's just what horses and working with horses can bring to the lives of adults.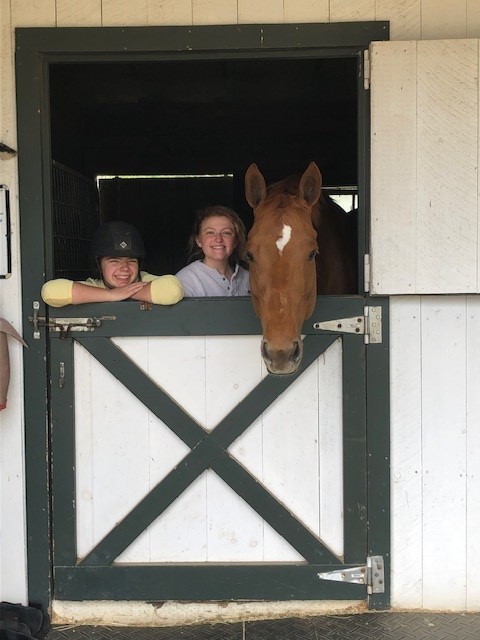 For young people, the essential life skills are even more transformative. Starting in the barn at an early age helps children understand and appreciate body language and social cues, from both their horses and from their trainers. It gives them a grasp of how responsive a horse can be to positive cues and how uncooperative that same horse can be to negative cues. Working with horses, in the barn mucking stalls and grooming or training in the arena, increases children's ability to focus intently on the task at hand. It gives a child self-assurance. It enhances their knack for problem-solving and gives them better insights into accepting and coping with challenges.
That a barn is a place of refuge and retreat for any rider is one of the sincerest blessings of the sport. A barn is a place of unconditional love. And at Dover Saddlery, one of our firmest belief pillars is the power of horses to bring out the very best in their people.
We want to see you spending time at the barn! Share your photos with us on Instagram and Facebook by tagging @doversaddlery!