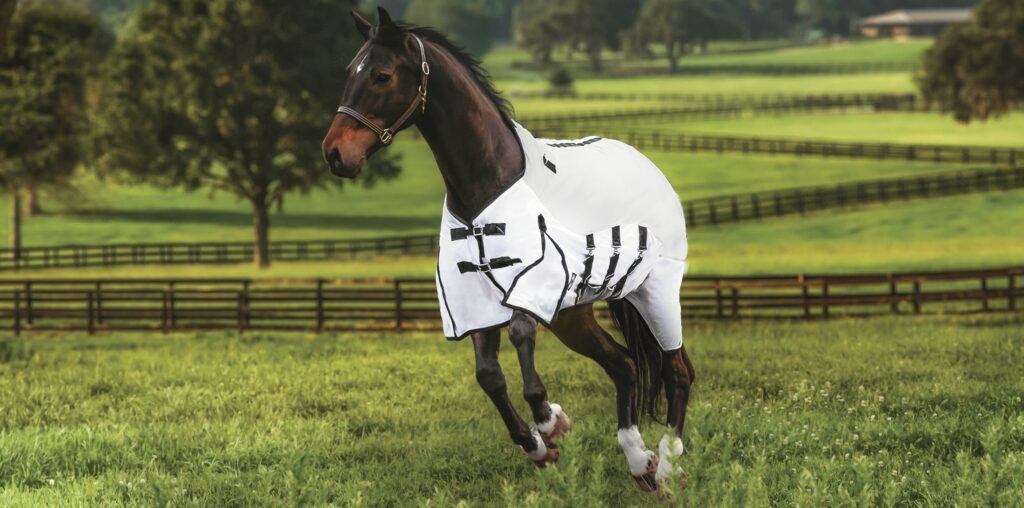 When beaming hot sun and insects team up, time outside can become uncomfortable for horses. Flies buzz at them almost nonstop, and ultraviolet rays burn skin and bleach hair. That's why our product developers, also horse owners, got together to create a fly sheet ensemble of their horses' dreams. The result? Our new, multitasking Dover Saddlery® Fly Combo Sheet complete with removable neck cover and matching fly mask! And it's arrived just in time for fly season!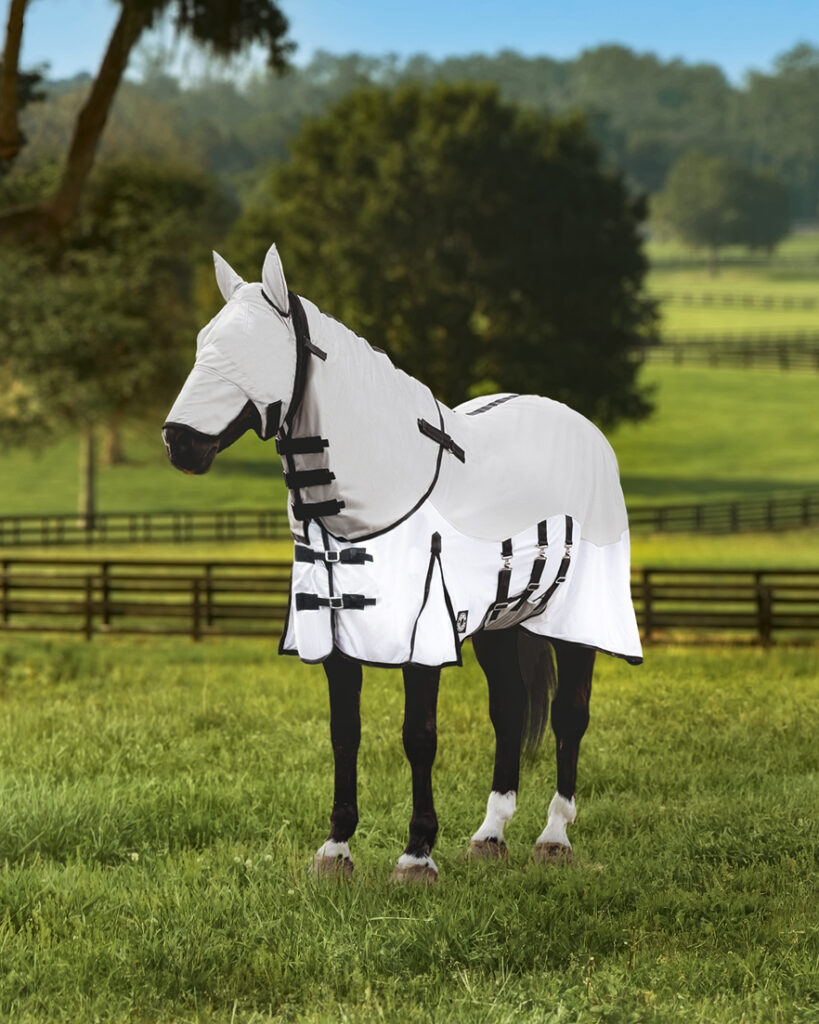 With this lightweight and breathable mesh sheet, two-tier construction protects against both insects landing on your horse and ultraviolet rays. A top mesh panel has an ultraviolet fabric treatment to block UV rays. The silver color also helps deflect the sun to keep your horse cooler. The bottom mesh portion, including the belly band, is treated with 12% permethrin to repel insects before they can even think about landing on your horse.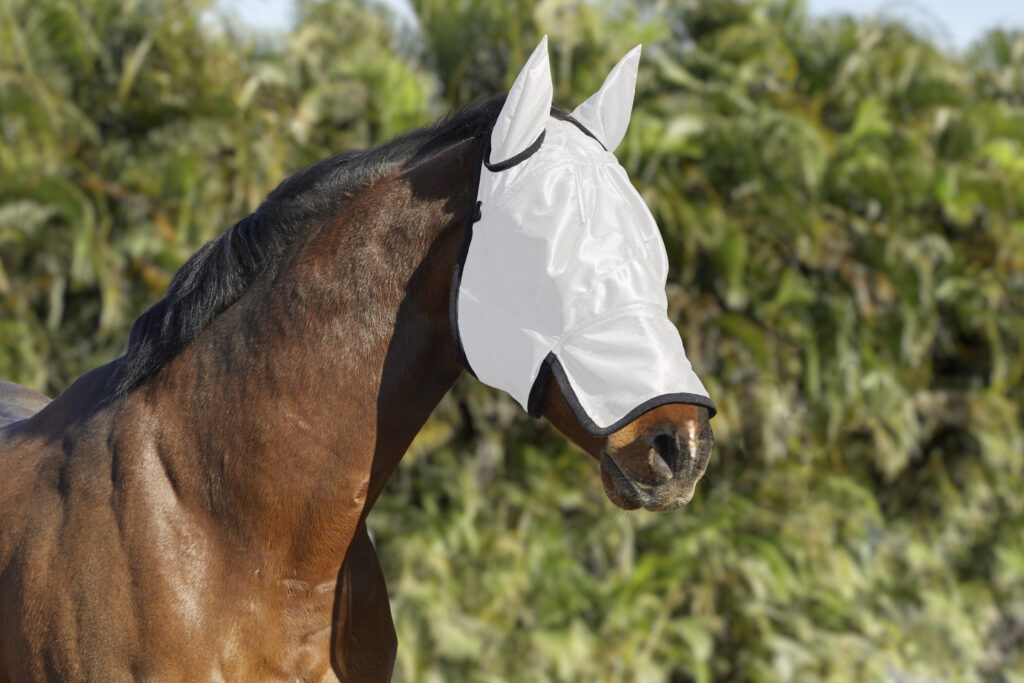 For versatile coverage, the UV-blocking neck cover is easily removed on milder days. Similarly, the UV-blocking fly mask can be used alone or attached to the neck cover for complete protection all day.
We added deep shoulder gussets to ensure a horse's natural abilities to move. We lined key areas with smooth fabric to protect hair and padded the withers with fleece. We extended the tail flap to help protect tail hair from sun damage and create a deep barrier to keep flies out.
Our horses are currently enjoying the benefits of our dream Fly Combo Sheet—and we expect yours will, too!
Shop the Dover Saddlery® Fly Combo Sheet here.
Is your horse already sporting our latest design? Share your photos with us on Instagram and Facebook by tagging @doversaddlery!