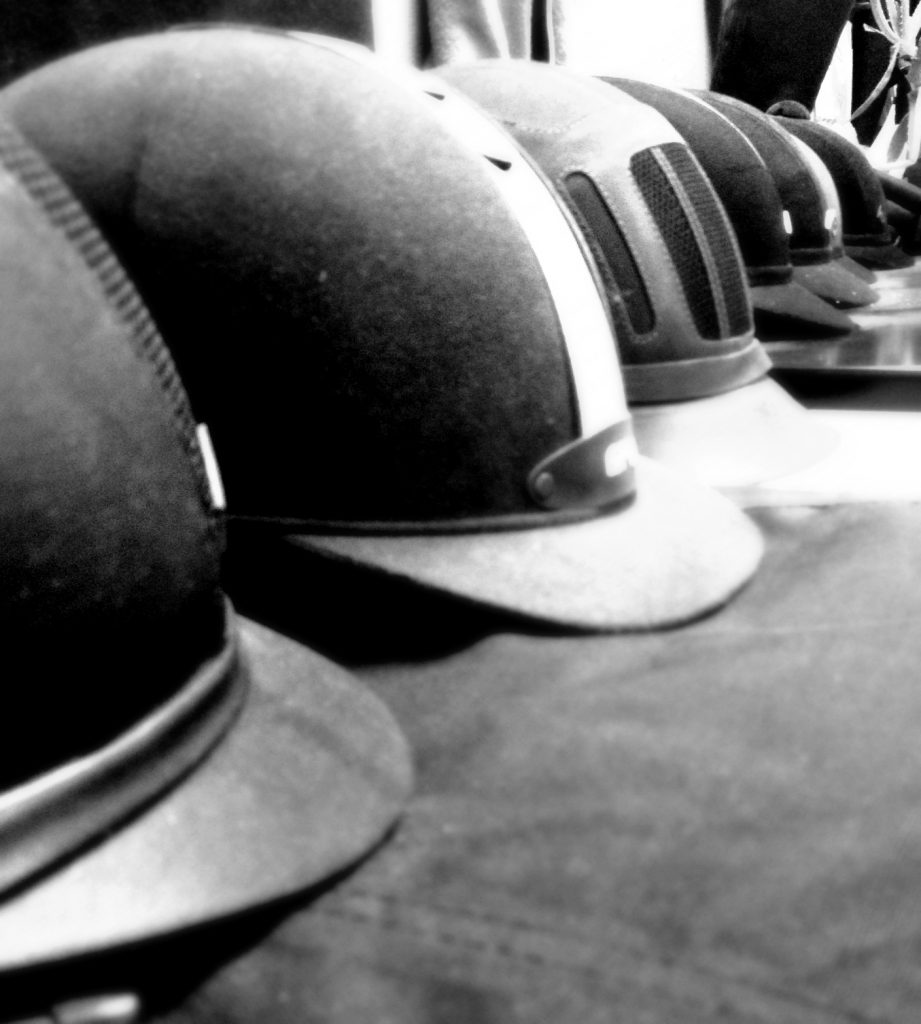 A properly fitting helmet is one of the most important purchases you will make. It can help to protect you and instill confidence to aid you in working with your horse. Finding the right one that fits your head best is crucial, so put some time and effort into your new helmet fitting. Start helmet fitting by measuring your head to get an idea for what size you should aim for. A tape measure should be used about one inch above your eyebrows, just above the top of your ears, and around the bump at the back of your head- measuring the widest part of your head. This measurement can then be compared to each brand's sizing chart.
Helmet fitting, however, is more than just a measurement. Different head shapes call for different helmets, so you may find that the same size fits significantly better in one brand than another. Wear your hair however you will normally wear it with the helmet, try the helmet on, and notice the following:
Pivoting in all directions with a shake of your head or sitting low on the eyebrows means the helmet is too large
Popping up and sitting more on the top of your head means the helmet is too small; also be conscious of headaches caused after a few minutes of wearing
Pressure on the forehead but rocking side to side means the helmet is too round for your head shape
Pressure on the sides but rocking front to back means the helmet is too oval for your head shape
Ensure the helmet is sitting level on your head, with the brim about two finger's width above your eyebrows
If you try to move the helmet up and down from the brim, the skin on your forehead and eyebrows should move with it if the fit is correct
If you bend forward, the helmet should remain securely on your head regardless of the chin strap being fastened
Once you find a helmet that seems to fit properly, the chin strap should be adjusted so it is snug and helps to hold the helmet in place, but not too tight that it inhibits swallowing. You will want to ensure that the option you select during helmet fitting is snug, since the lining will break in over time, and the fit will loosen slightly. A loose helmet can be ineffective, so it's important that old, loose helmets are brought back to a correct fit with replacements, either with new lining or an entirely new helmet.
Ultimately, there is no shortage of top of the line helmet options for any budget and head shape. Take your time and enjoy the helmet fitting process. If you want assistance, come into one of our retail stores for a complimentary helmet fitting and help finding the perfect helmet for you. Or if you are ready to make your selection now, choose from the many riding helmets we have to offer- you're sure to find the right fit.