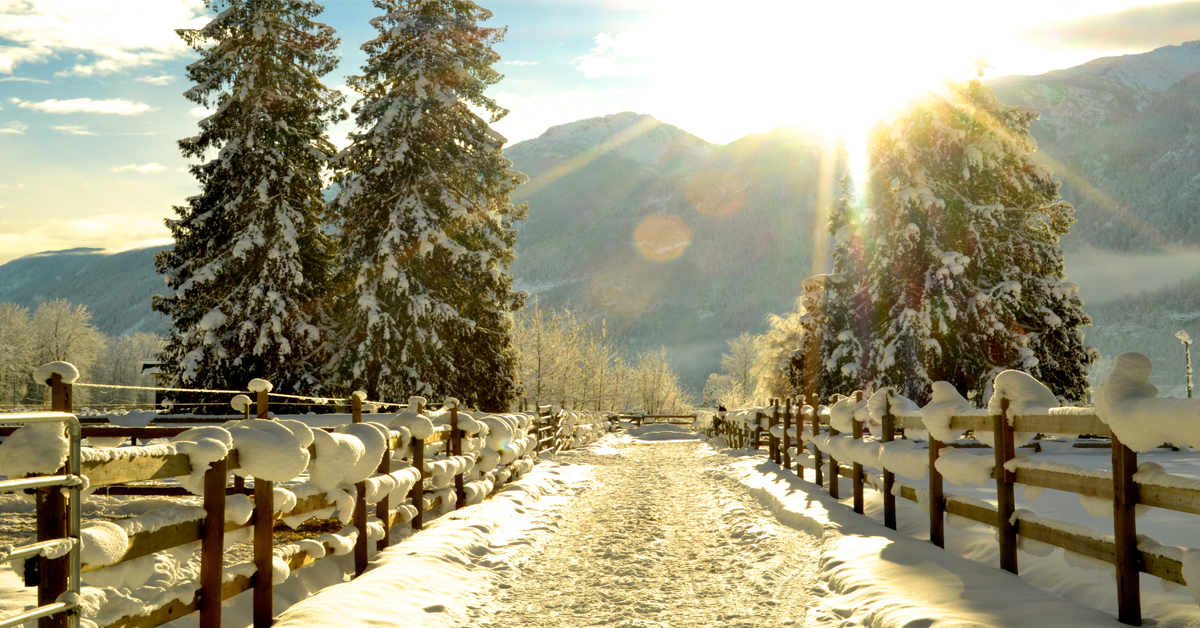 Freezing feet and fingers are a common struggle around the barn in the cold winter months. While layering up your core for the cold is easy with the many available options in thermal shirts, vests and fleeces, keeping hands and feet warm can be more challenging. Start layering gloves and it quickly becomes cumbersome and impossible to unhook a halter or latch a paddock gate. Too many socks and you've accidentally hindered circulation or caused your feet to sweat and then freeze. Layering doesn't work so well for the extremities, so keep them warm with the right pairs of winter gloves, winter riding boots and winter socks.
Fix Freezing Fingers

SSG® 10 Below Synthetic Leather Gloves – Since layering gloves is difficult, finding a pair that will be warm enough to keep your hands comfortable on its own is important. Thinsulate™ lining is bulk-free to provide warmth while allowing you the maneuverability to do up buckles on bridles. This glove has been a hit for years but has recently been updated with "Wintersun," a Thermal Feelings heating material that makes these winter gloves even more effective and warm. Wet gloves are a main offender of cold fingers; the waterproof backing on these makes wearing them in snow worry free.
Heritage Extreme Winter Gloves – These are one of our popular pairs of gloves and are an effective choice to keep your hands protected from snow, rain, wind and cold. The inside of these winter gloves has a fleece lining for cozy warmth, while the outside features stretchy nylon to allow for full range of motion and normal hand use. Designed specifically for riding, these gloves have a patented Rein Cut™ design which allows you to hold the reins comfortably and effectively while riding. As an added bonus, a small zippered pocket can be found on the gloves to store hand warmers, a bit of money, your ID or even keys. 
Defrost Frozen Toes
SmartWool® Arabica II Tall Socks – Keeping your feet and toes warm starts with the proper socks, and these are up to the task. Because these socks are naturally moisture-wicking, foot temperature is easily regulated to keep your feet dry and warm in cold weather. Designed with extra wool in the high-wear areas and an elastic enforced arch and ankle area, these winter socks will stay put for comfort and will last through many wearings. 
Mountain Horse® Ice High Rider III – Waterproof and insulated, these tall winter riding boots are perfect for tromping through snow in the paddocks as well as riding. The Thermolite® 200 gram lining will keep your calves, feet and toes warm while you tend to the barn and your horse. These tall winter riding boots are designed for durability and comfort with a shock-absorbing heel to limit the impact of walking around the barn doing stable chores. Additionally, a material called Extensia, which withstands more than one million flexes in cold temperatures, is used in these boots to help keep you warm consistently throughout their long lifetime. 
Mountain Horse Active Winter Zip Paddock Boot – If you prefer a paddock boot over a tall boot, these are the perfect choice for winter. A waterproof footbed and faux fur lining ensure your feet stay dry and warm in the frigid winter temperatures. Elastic panels create a perfect fit and make these winter riding boots very comfortable to wear. The same shock-absorbing heel and Extensia construction is used in these paddock boots that is used in the tall winter riding boots above. 
With effective warm winter gloves and winter riding boots you will be able to keep your extremities comfortable and able to function around the barn and in the saddle. Stay at the stable for as long as you want during cold temperatures this year- keep those fingers and toes toasty and enjoy more time with your horse at the barn.
Let us know in the comments what your tricks are to staying warm in the winter!