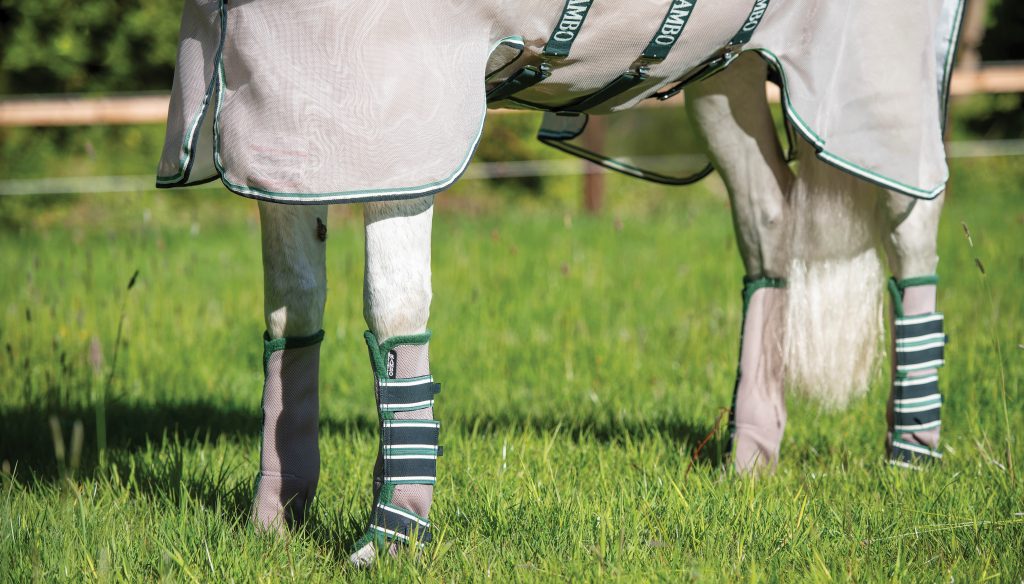 Most of us—and our horses—have flies on our minds as the month of May arrives. For some horses and riders in warm areas, flies have never stopped being a nuisance all winter. For those of us in colder climates, flies will soon be buzzing alongside horses in turnout, under saddle, in the stable, or wherever we go.
Stable flies bite, inflicting a stabbing pinprick of pain followed by intense itching. House flies flit from one spot to another, spreading germs, causing irritation, and creating distraction. While we are annoyed by these pests, horses can become incredibly distressed and anxious as flies land on their legs.
Horses will stomp repeatedly to try to shake flies free of their legs, and extremely sensitive-skinned horses may begin to pace or run as their distress increases. As a result of these evasive actions, a horse can experience:
Loose or lost shoes. (Repeated stomping or pacing may cause horseshoes to loosen or worse, a horse may accidentally rip off a shoe and damage a hoof.)
Wear and tear on leg joints. (Repeated stomping adds impact stress to the joints of a horse's legs.)
Self-inflicted injuries to the lower legs. (While stomping or pacing, a horse's own hoof or shoes can accidentally cut or bruise another leg.)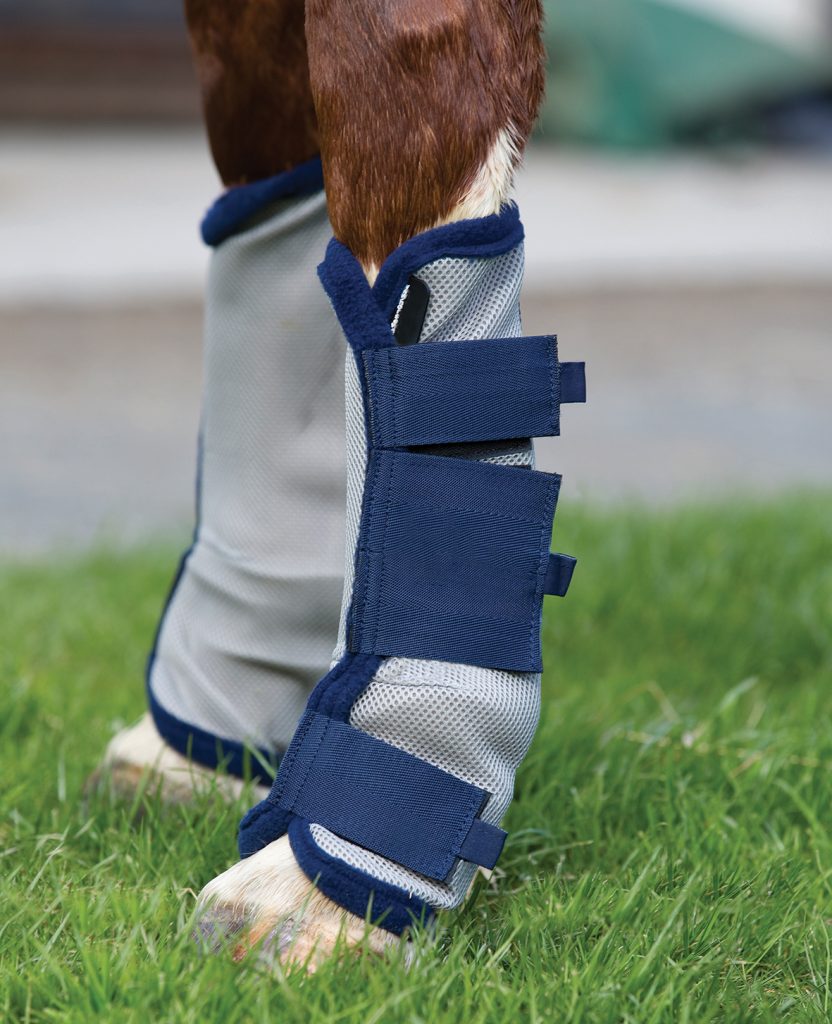 A set of fly boots, also called fly wraps, will help your horse avoid this distress. Fly boots create a breathable barrier around the lower legs right down to the coronary bands of the hooves. Made of durable mesh-like materials, many styles of fly boots have soft fleece trim or bindings that keep dirt as well as insects out. Contouring adds comfort, and features such as stays or elastic inserts help keep them in place. Hook-and-loop fasteners make these boots easy to put on and adjust, yet keep them secure during wearing. For fun, many fly wraps come in colors to match fly sheets and fly mask collections.
Browse our selection of fly boots and fly wraps here.
Does your horse have favorite fly gear? Share your photos with us on Instagram and Facebook by tagging @doversaddlery!