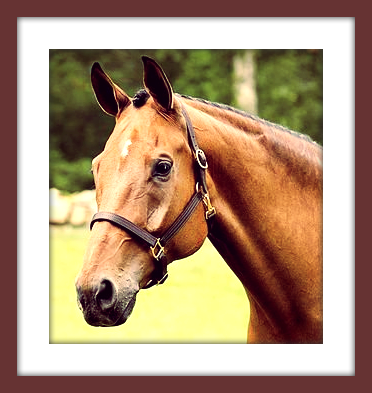 A halter might be one of the most useful pieces of equipment you have for your horse. They wear it while being groomed, for leading around the property from paddock to stall, during bathing, while being hand grazed, during travel and sometimes while in turnout. The halter is the primary means of controlling your horse when you're on the ground. While all types of halters have benefits, and a nylon or rope halter is also a great selection, a leather halter is particularly versatile. Here are some reasons why.
Appearance – The clean, crisp look of a leather halter offers an enviable, polished appearance. With triple stitching, brass or nickel hardware and rolled throat straps, a leather halter looks great and gives your horse a finished, show ready appearance. You can find leather halters in various shades of leather, from light tan to jet black, with colored leather piping or padding for an extra flourish in some models.
Customization – A custom nameplate featuring your horse's name is the perfect final touch to a leather halter. Not only does this make the halter truly his, but it keeps it from getting mixed up with other halters around the barn or show stable.
Affordable – Leather halters do not need to be expensive. A fancy one for shows can be an investment, but for about $20, you can acquire an excellent, affordable leather halter for daily use at home.
Longevity – With proper care, your favorite tack items can last a long time. Leather halters are top quality, which combined with good care, will keep them in use a good long while.
A leather halter does require some maintenance over other types of halters, as the leather will need to be kept supple and preferably clean. An occasional wipe down and oiling of the leather shouldn't take long and will ensure your leather halter looks top of the line. This upkeep is surely worth the tradeoff of knowing your horse is looking his best in an affordable halter that will last.