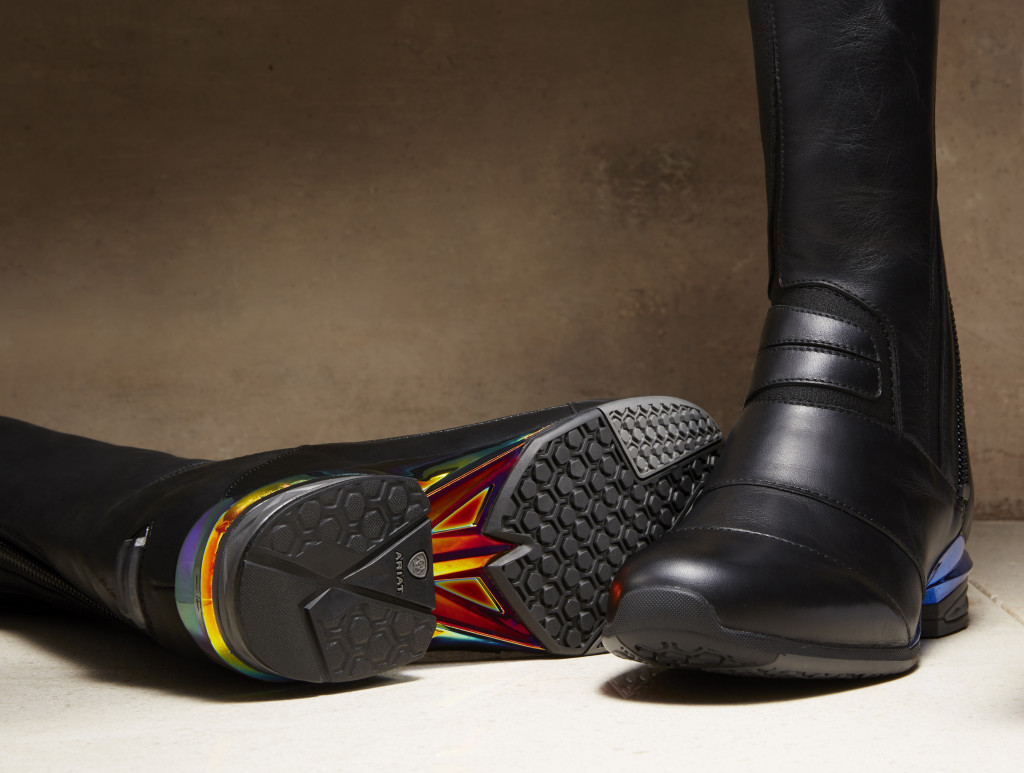 Take a look at what Ariat has to say about their new Vortex tall boots.
Introducing Ariat Vortex
Ariat International is best known for their ability to blend performance and comfort into both conventional….and unconventional….English footwear. Ariat believes in riders as athletes and strives to create high performance products that keep up.
Enter the Vortex, a new for Spring 2017 Tall Boot that redefines the category. From the swoop of entry point designed to slim the ankle, to the Mobility Curve eliminating painful behind-the-knee break in time- this boot is packed with features developed for athletic performance.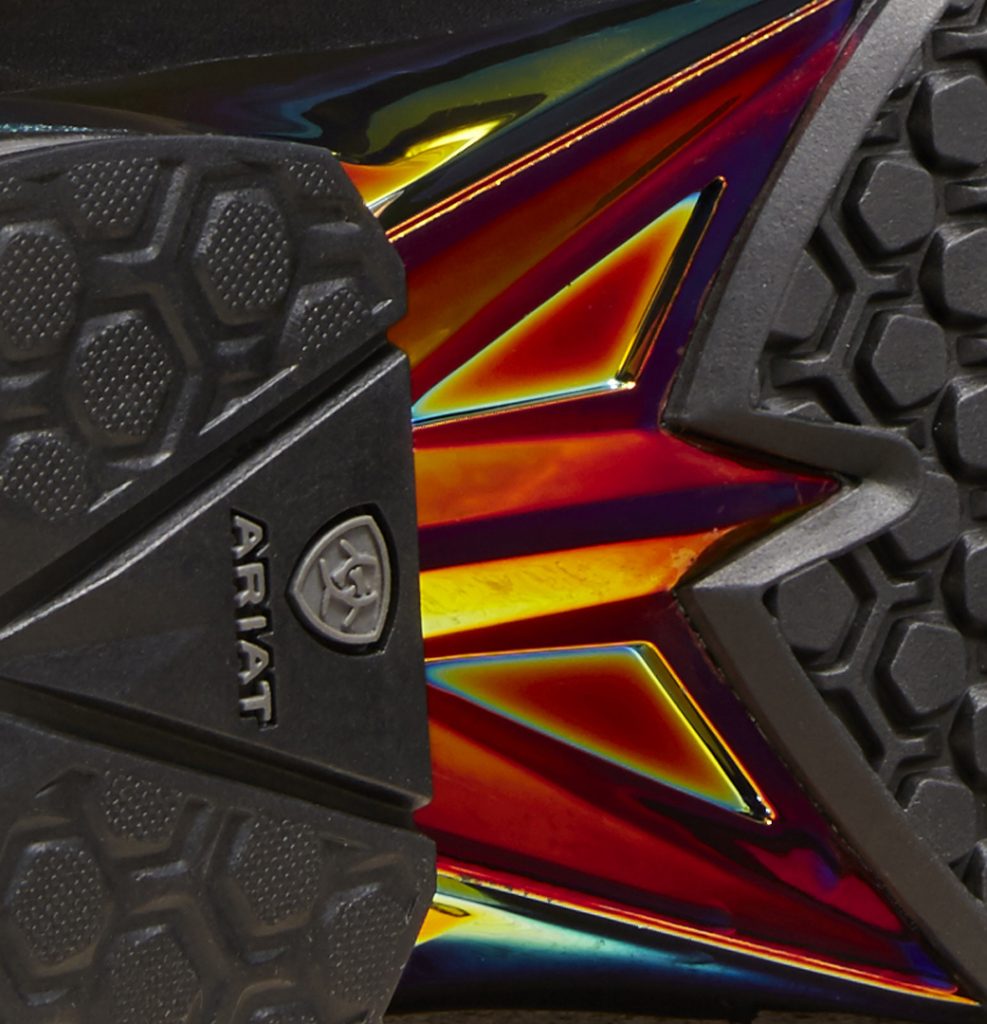 What Ariat Athletes are Saying
"The Vortex boots were very easy to break in, the comfort and fit feel as good as any custom boot. Since I spend so much time riding and teaching, I found that the boots were as comfortable riding as they were walking around."- Kelli Cruciotti 
"Whether I'm running from ring to ring or jumping from horse to horse, my Ariat Vortex Boots are by my side. With their immediate break-in, amazing fit, and superb grip, they keep me stylish and comfortable from sunrise to sunset. "- Lexi Shaw 
The Vortex Difference
Traction Zones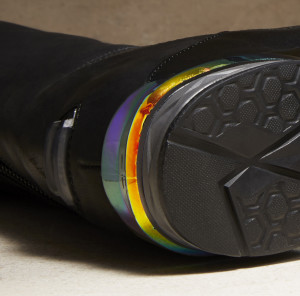 The sole of the Vortex boot features Traction Zones for grip where you need it most. The innovative design is the result of R&D testing where riders were fitted with pressure sensors. Results revealed that varying levels of traction are necessary for optimal grip in and out of the stirrup.
Shock Shield™
Ariat put the new Vortex riding boot to the test. Literally. In independent testing, innovative Shock Shield™ technology was shown to provide 30% more shock absorption in the heel, while the TPE midsole was 33% more shock absorbent in the forefoot. Exceptional cushioning means reduced joint stress, which helps to prevent injury.
NITRO™
One of Ariat's premium technologies, NITRO™ delivers a lightweight combination of flexibility and engineered support that cushions and stabilizes the foot for flawless performance.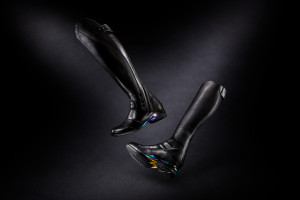 Temperature-managing X-STATIC® layer
Lightweight open-cell footbed cushion for rebound
Anatomically-designed, full-length cushioned midsole
Pebax® Frame
Slimmer, sleeker and made of a lightweight, thermoplastic elastomer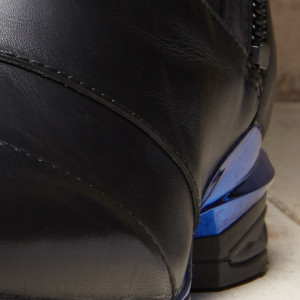 for agile movement. It supports and stabilizes the midfoot to prevent excessive twisting, yet bends freely to allow forefoot flexibility.
Lightweight thermoplastic elastomer
Stabilizes the midfoot to prevent twisting
Allows flexibility in the forefoot
Rider tested and approved
Mobility Curve
Innovative design curves below the back of knee providing protection from rubbing or discomfort.
Innovative "cut-out" behind the knee
Thoughtful construction allows for comfortable flex
Rider tested and approved