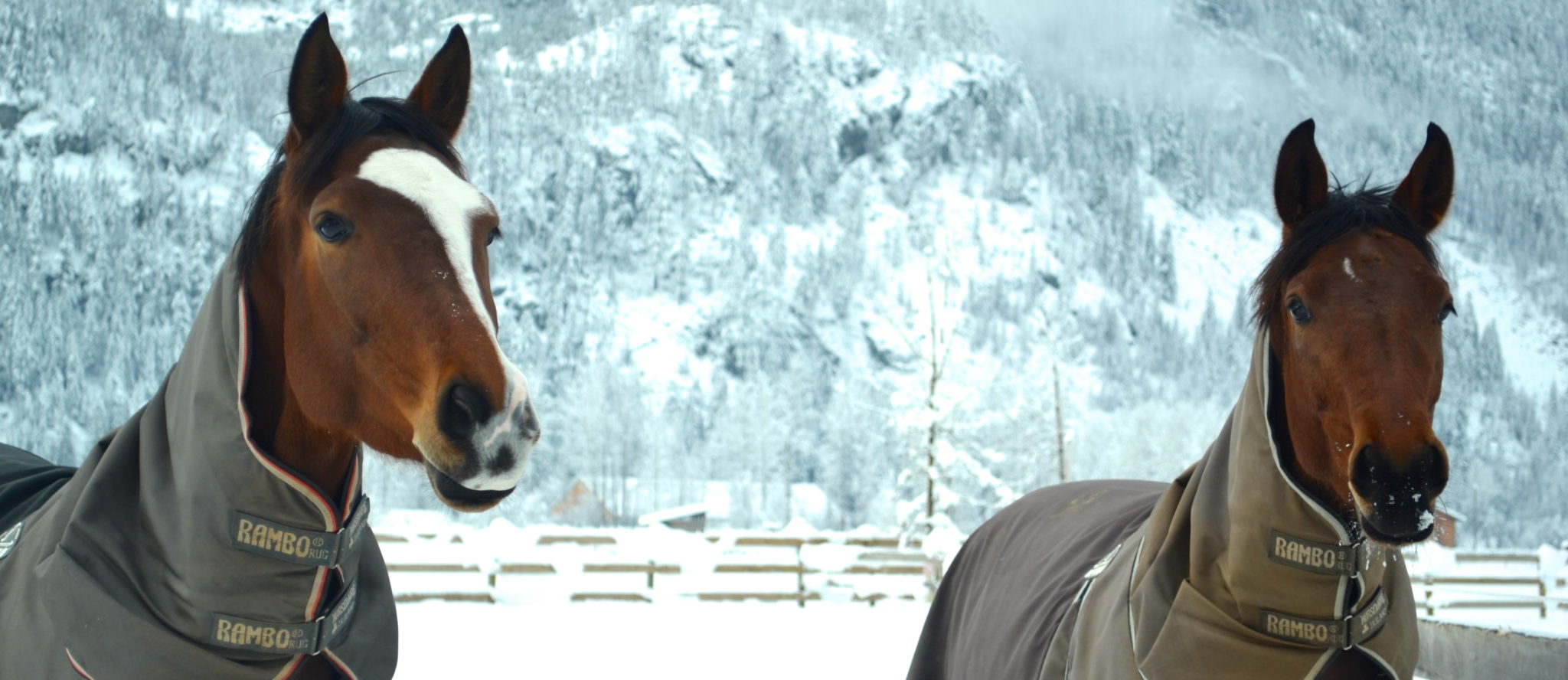 With winter coming up, it's important to ensure you have all the types of horse blankets you will need to get your horse comfortably through the cold and wet weather. First you should be careful to evaluate your horse's living situation, as well as how she specifically reacts to temperature- does your horse run hot? Is she clipped? Is she older or does she have any health conditions that may alter how she is able to regulate her own heat? Then make sure your stock of horse blankets has the right layers to cover all the scenarios your horse may encounter this winter. Here are the six types of horse blankets you may find yourself needing:
Turnout Blankets
Stable Blankets
Stable Sheets – Intended to keep the horse clean and free of dust, these are made from a variety of lightweight fabrics, like cotton or nylon, and do not offer a substantial level of warmth.
Light to Heavy Stable Blankets – These horse blankets come in the same level of warmth that the turnouts do, but are generally not waterproof and are more fitted. These are great to have so you can layer underneath a turnout sheet or blanket when your horse is outside, or to use when stabled indoors. 
While your horse may not need every one of these types of horse blankets, it is good to be prepared for whatever the colder weather and temperatures may require. Taking an inventory of what you may be missing or what you may need to replace will help you be prepared for the upcoming colder weather.
Rambo Trade-In
Now is the perfect time to trade-in any old blankets you have that you would like to upgrade or replace. Rambo is offering $50 off any of their turnout blankets (except closeouts) when you trade-in any turnout you have already from now until November 25th, 2014. You can feel great about your trade-in as well, as it will be donated to a local equine charity or rescue if it is still in usable condition. Turnouts you would like to trade-in must be cleaned prior to being turned in. More information is available here.
Let us know in the comments what your favorite horse blanket is!