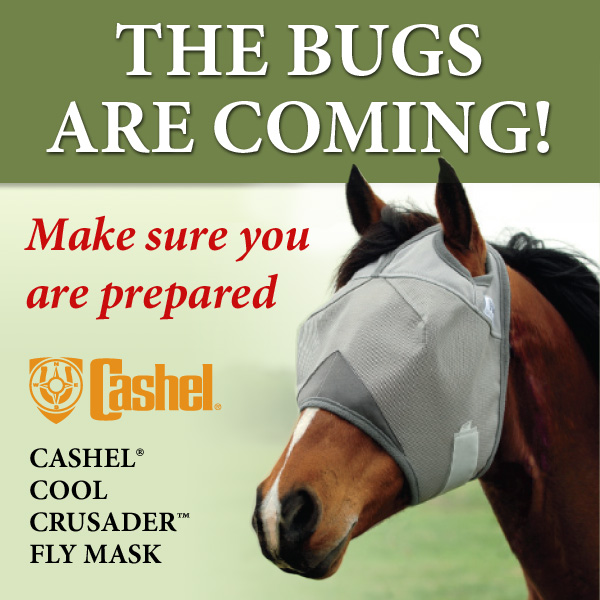 Where is the most creative place you have found your horse's fly mask?
** Share your story in a comment on our Facebook Fly Contest post and be entered to win a new Cashel Fly Mask! 3 winners chosen by our judges on 4/18/13.**
Click here to see the full Cashel Collection!
Contest ends 4/17/2013 at 11:59PM EST. Judges will choose the three winners on 4/18/13. Only 1 entry per person. No purchase necessary. Winner must reside in the continental United States and be 13 years or older. Judge's decision is final. Facebook is in no way connected with this contest.