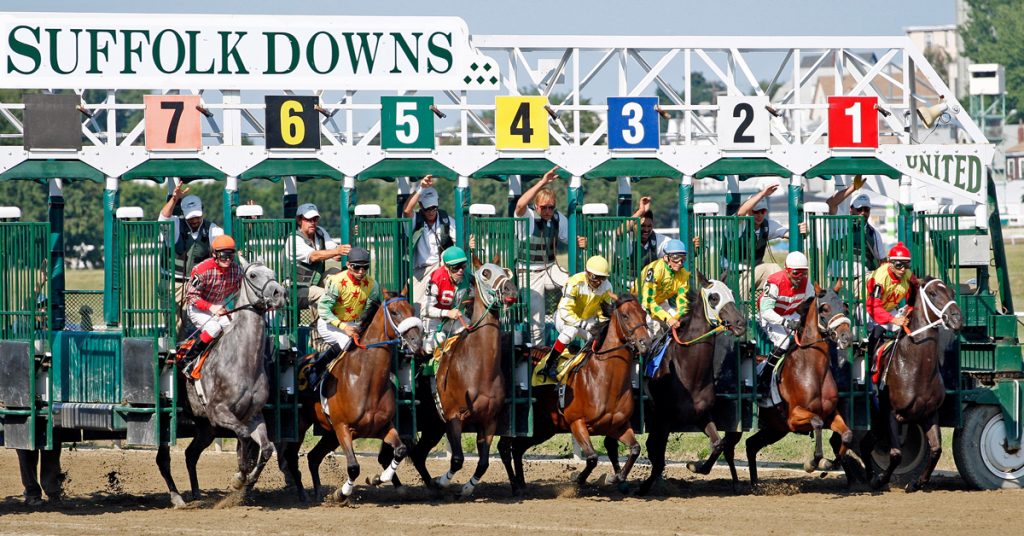 After a 79 year legacy of horse racing, Suffolk Downs has announced that it will be closing its starting gates at the end of the 2014 Season on September 29th. Many of the Thoroughbreds that have found their first careers at the track will be in need of new homes and jobs after the closing. While there will be a grace period after the track closes in order to allow horses to be matched with new owners, CANTER New England, a non-profit horse welfare group, expects that over 100 horses will need to be re-homed by mid-October.
These OTTBs (off-track thoroughbreds) are those that will not be competitive enough at other tracks to continue racing, but have potential to be successful in a second career. CANTER New England aims to help re-home these horses into new lives where they can excel as hunters, jumpers, eventers, barrel racers, trail horses, or any other job that may be right for them. Executive Director of CANTER New England, Kim Rigolini, draws attention to the potential of OTTBs by stating, "Many horse lovers are surprised to discover just what handsome and versatile horses are available at Suffolk Downs.  These are wonderful animals: gregarious and intelligent with a tremendous desire to please–and they are bred for their athleticism! If you are willing to spend some time on retraining, you can find a fabulous prospect at a really reasonable price point."
For those interested in purchasing one of the Suffolk Downs OTTBs, CANTER New England will be hosting an Open House at Suffolk Downs on Saturday, September 27th from 8:30am- Noon to generate awareness and interest in the horses that will be in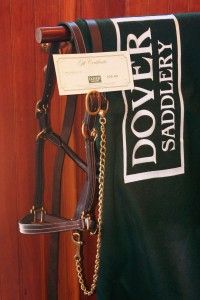 need of new homes shortly. Additionally, a CANTER New England representative will be available at the track on Wednesday, September 24th. Buyer resources, such as
transportation, veterinarian, and guides to answer questions about transitioning a race horse to farm life, will be available to interested buyers. Giving an OTTB a new home is a rewarding experience on its own, but to show our support and appreciation to buyers, Dover Saddlery will be providing a starter kit to anyone who gives one of the Suffolk Downs horses a new home. This will include a leather Triple Stitched Hampton Halter and lead along with a $20 gift certificate.
If you'd like to view available horses, please visit CANTER New England at www.canterusa.org/newengland, and join us for the Open House at Suffolk Downs later this month.  If you would like to speak to someone from CANTER New England about purchasing a Suffolk horse, email Kim Rigolini at [email protected].
Keep following our blog for updates and special features on the promising Suffolk Downs OTTBs that are in need of a new home to help take them to their next winner's circle.