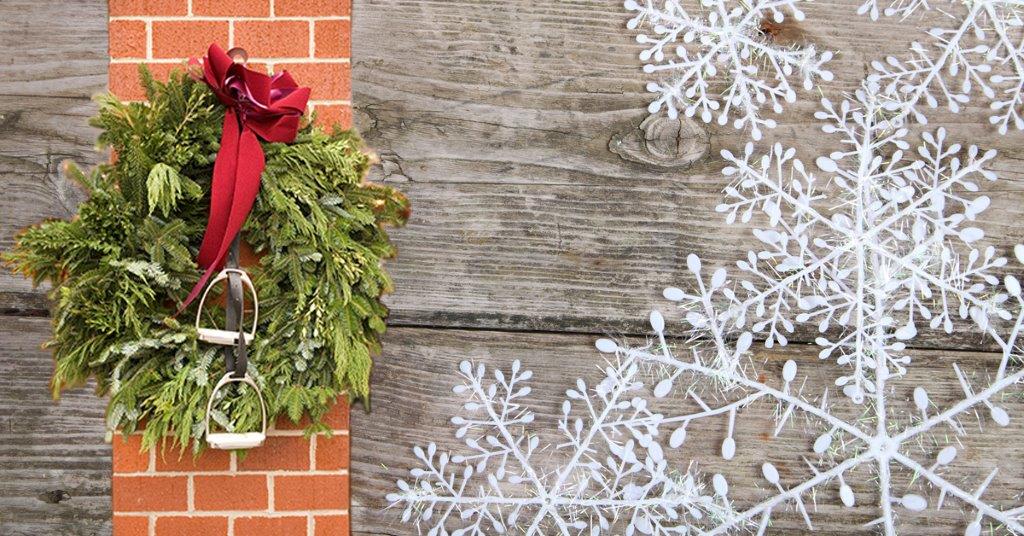 The holidays are upon us! Amidst all the excitement of spending time with family and horses, eating great food and admiring the holiday decorations, make sure you set aside time to get your holiday shopping done. The holidays are all about giving, so we want to offer you a collection of gift ideas in various price ranges to help you pick the perfect equestrian gifts this season for the rider or horse in your life. Use this gift guide to help you select equestrian gifts for the other horse lovers in your life, or share it with your family and friends to help them pick something for you!
Stocking Stuffers
Socks – What's better to stuff into a stocking than a pair of socks? Wool winter socks, like those from SmartWool®, are a great choice if you want to give winter socks. Alternatively, any rider who wears tall boots can never have too many pairs of Ovation® Zocks, which come in many fun patterns and are the perfect fit inside a tall boot. 
Hair Nets – Small enough for a stocking, essential for keeping hair neat and tidy, and something most riders would love to have plenty of, hair nets are the perfect thing to include.
Bracelet – If you want an extra personal gift, a padded leather nameplate bracelet can be monogrammed with the name of someone's favorite horse or dog and purchased in their favorite color.
Ear Net – Flies and show season may not be on our minds now, but they will be back, and an ear net will be useful in the spring to shield against bugs and add some color in the jumper ring. Pick a favorite color and add it to a holiday stocking.
Touch-Up Trimmer – Easy to slip into your pocket for quick touch-up trims and just as easy to slip into a stocking. A touch-up trimmer such as the Wahl® Pocket Pro is a helpful addition to anyone's collection of grooming supplies.
Horse Treats – Don't forget the horse! Slip a Likit™ Treat Bar into a stocking, or give your horse his very own treat stocking from Mrs. Pastures.
Under $20
Scarf & Hat – Everyone tries to stay warm in the winter and the perfect scarf and hat can make your loved ones feel warm and cozy. The Horseware Cap and Striped Scarf set is one of our favorite, stylish choices for around the barn and around town.
Dog Blanket – If the equestrian in your life is also a dog owner, the Rider's International Fleece Dog Blanket can help keep their dog warm while going for walks or waiting at the barn.
Horse Treats – Every horse owner loves to treat their horse to a special snack. Give Peppermint Paddies as the perfect holiday, gourmet horse treat- and keep the candy canes for yourself!
Under $100
Jacket – Warmth while riding is important, so a well insulated jacket designed for winter riding will always make a great gift. The Riding Sport ™ Down Jacket is affordable, fashionable and incredibly warm to block out the cold.
Saddle Pad – Riders can never have too many saddle pads, and with so many colors and options to choose from, they make a fun, yet practical gift. Our most popular saddle pad, the Rider's International Quilted Cotton Pad, comes in 19 different colors and can be monogrammed for a personalized gift any rider will love.
Belt – Inspired by equestrian style, the Snaffle Bit Belt by Tory Leather is a popular favorite and goes equally well with breeches or jeans for a classic look.
Under $500
High End Breeches – Many riders would love to be treated to a pair of premium quality breeches for special occasions. A pair of Tailored Sportsman's in one of the many available colors and styles would be a wonderful gift to see someone get excited about.
Waterproof Boots – The barn can be tough on footwear, so having a great pair of waterproof boots is something all equestrians appreciate. The Mountain Horse® Forest Highlander boots are completely waterproof and perfect for working around the barn and riding.

Tack Trunk – For a really special gift, a tack trunk is something many riders have on their wish list. With a variety of options at different price points, there should be no difficulty finding the perfect tack trunk for that special person on your list.
There are endless equestrian gifts to choose from, these suggestions of our favorites will help get you or your loved ones started with the search for the perfect holiday gifts. Make sure to note the deadlines on any monogrammed items and make your selections before time runs out. Shopping early will ensure you have time to wrap all your wonderful equestrian gifts, too. 'Tis the season for hot cider, brisk rides and all the new equestrian gifts you desire!Let us know in the comments what's on the top of your wish list this year!