Happy Saturday to all! Dover's 12 Days of Christmas continues today with some great offers on select horse bridles. That's right, today only (12/8/12) you can save up to 60% on select horse bridles:

Featured Items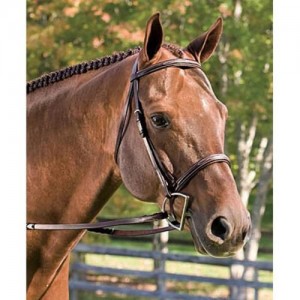 Suffolk Fancy Snaffle Bridle
The Suffolk Fancy Snaffle is a high quality bridle complete with traditional padded, fancy stitched, laced reins, and real leather. This bridge is attractive enough for shows and durable enough to use as an every day schooling bridle.
Today's Price: $24.99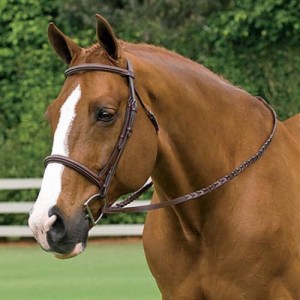 Crown Padded Stitched Bridle
The Crown Padded bridle is made of quality hand-selected European hides. The square raised padded brow and caveson is what sets it apart and gives your horse a great look! Pick one up today for your horse or buy one as a gift for your favorite horse lover.
Today's Price: $34.99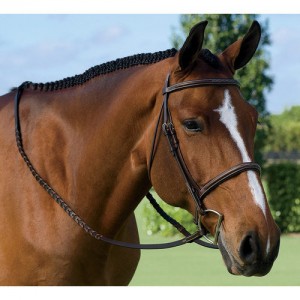 Showmark Deluxe Hunter Bridle 
The Showmark Deluxe Hunter Bridle is made in premium, soft, Wicket & Craig American leather. Discreet integrated padded crown design where only padding touches the poll ensures your horse's comfort while maintaining the traditional hunter bridle look. Clean lines make it suitable for the show ring. The padded chin helps keep your horse comfortable.
Today's Price: $159.99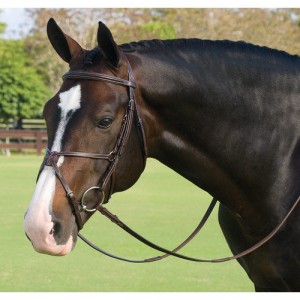 Showmark Deluxe Jumper Bridle
Made of premium, soft Wicket & Craig American leather, The Showmark Deluxe Jumper Bridle looks good from day one and keeps getting better with use. The padded, integrated crown and ring style figure-8 noseband with a sheepskin center add to your horses comfort. The stitch detail on nose adds to the style. This elegant bridle is perfect for the show ring.
Today's Price: $159.99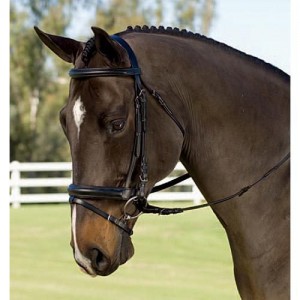 Crown Jawband Flash Bridle
The Crown Jawband Flash Bridle is one of our most popular bridles! Outfit your horse in this beautiful Crown dressage bridle made of quality European bridle leather. This is a great everyday bridle but is also elegant enough for shows.
Today's Price: $59.99
If you have any questions about the different kinds of horse bridles we recommend checking out the Dover library. There are some very informative articles there including  how to measure for a horse bridle.
Anyways, this wraps up day 8 of Dover's 12 Days of Christmas. Check back tomorrow for another great offer.