Day 12 of our 12 Days of Christmas promotion starts right now! Today we have some absolutely awesome deals for you on the Honeycomb Chill Chaser Sheet and the Rider's International fleece cooler. Both of them are 50% MSRP today only (12/12/12) – and make a great gift for of your horse riding loved ones.
Click here to shop this great deal today at Dover Saddlery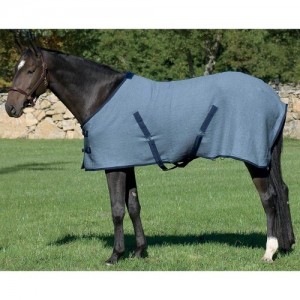 Honeycomb Chill Chaser Sheet
The Honeycomb Chill Chaser Sheet can function as a dress sheet, blanket liner, or even a cooler. This horse sheet is constructed with 100% cotton weave and features nylon-lined shoulders to prevent rubs. Available in many color combinations so you can match barn or team colors! There are also a variety of monogramming options for this sheet to give it more of a personal touch. This sheet makes a great gift which is why we're featuring it in Day 12 of Dover's 12 Days of Christmas.
Today's Price: $22.50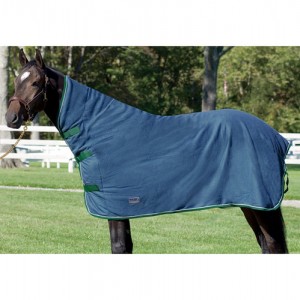 Rider's International Fleece Cooler
This fleece cooler helps wick moisture away from your horse's coat after a workout or bath.  This helps protect horses from the the chills. Constructed of a breathable, anti-pill polyester fleece, this cooler has a tapered neck with hook and loop closures that adjust to ensure a snug fit. A great gift and a must have for any horse lover or owner.
Today's Price: $44.99
Thanks for checking out our new blog. We're excited to have you on board! If you want to stay up to date with all of our blog posts including special deals and offers made only to blog subscribers, enter your e-mail address in the widget on the right.