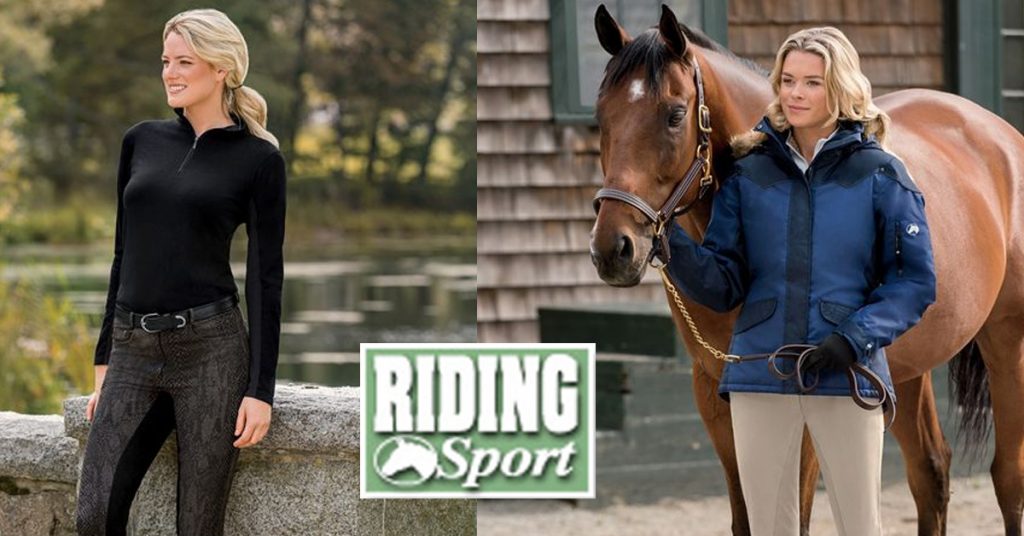 This season, Riding Sport™ has two collections of riding apparel that you'll be rushing to add to your wardrobe. The Riding Sport Merino Wool Collection combines comfort and moisture-wicking performance, and the Riding Sport Tech Collection features the newest fabric technologies. Here are 5 reasons you'll want these fabulous riding apparel fabrics:
Moisture-wicking – The thermo-regulation properties of merino wool will allow you to stay warm in cold weather and cool in hot weather as it wicks moisture away from your skin. Tech fabrics are also very moisture-wicking, helping you to stay dry and comfortable in your riding clothes.
Bulk Free – Riding apparel fabrics from Riding Sport, even the tech fabric winter jackets, are lightweight while remaining warm and sturdy, with insulation that avoids bulk
Odor Fighting – The Merino wool allows your skin to breath and naturally creates an anti-microbial climate that keeps odor away.
Easy Care – Items from the Merino Wool Collection and from the Tech Collection are easy to care for and many can go right into your washing machine for cleaning.
Luxurious Feeling – Riding Sport Merino wool feels incredible soft and is itch-free due to small-gauge fabric, while the Riding Sport Tech Collection is made from high-tech woven fabrics that feel soft, smooth and feather-like.
If you want to learn more about the riding apparel fabrics that are used in these collections and what some of our favorite items are, visit our guide to Riding Sport Merino Wool or our guide to the Riding Sport Tech Collection!