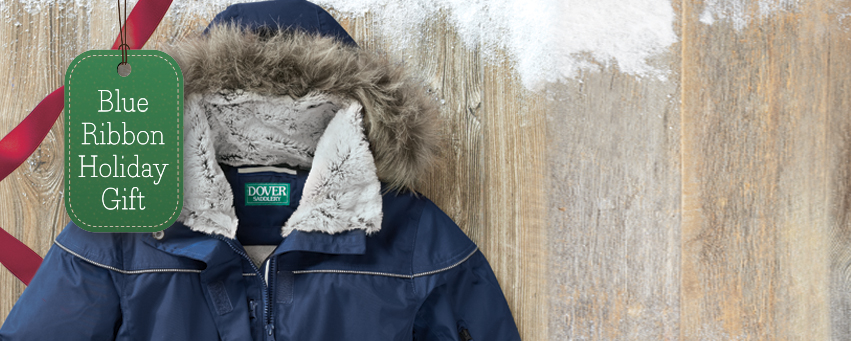 The holiday season is underway and that means it's time to start thinking about your gift list! This year we've pulled together a handy 2018 Holiday Gift Guide to make shopping for the equestrians in your life simple and easy. We even have a few gifts your non-horsey friends will enjoy, making it easier to get your one-stop-shopping done with Dover Saddlery. Take a look at our top twenty Blue Ribbon Gifts for the 2018 Holiday Season.

The Rider's International by Dover Saddlery Quilted Pad is a must-have for any rider. This customer favorite holds up to the rigors of everyday schooling and repeated washings – but don't let that stop you from only getting one, go ahead and grab one in every color!

The Noble Outfitters Best Dang Tall Boot Sock is designed by riders. It offers lightweight performance with a padded, reinforced heel and toe, an arch compression band that prevents shifting and a reinforced Perfect Fit top that keeps the sock pulled up all day. Comfort mesh provides ventilation while Opti-Dry technology wicks moisture away from the skin, perfect for the busy rider in your life or someone you know who just needs a great pair of socks they can depend on, they're even ideal with fashion boots, too!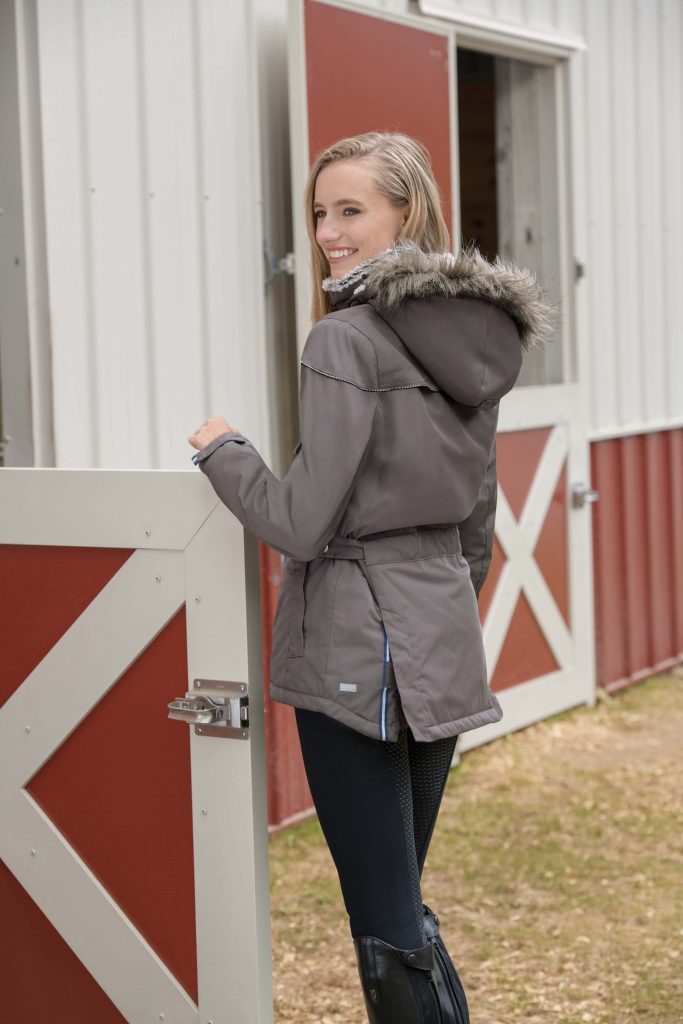 The Dover Saddlery Crown II Jacket delivers waterproof coverage and warmth on cold winter riding days. A shorter length version of our popular Tribute Parka to make winter rides easier and less bulky, this ladies' coat is fully seam taped for leak-proof coverage. Plus it features breathable outer fabric with 160 grams of down-like fill as insulation for extra warmth in or out of the saddle. The details we know you'll love are:
– A detachable hood with removable faux-fur.
– Saddle protection behind the two-way front zipper prevents it from scratching the saddle.
– Easy-access ventilation zippers under the arms provide optimal ventilation when you want it and mesh ventilation panel hidden under back yoke prevents overheating.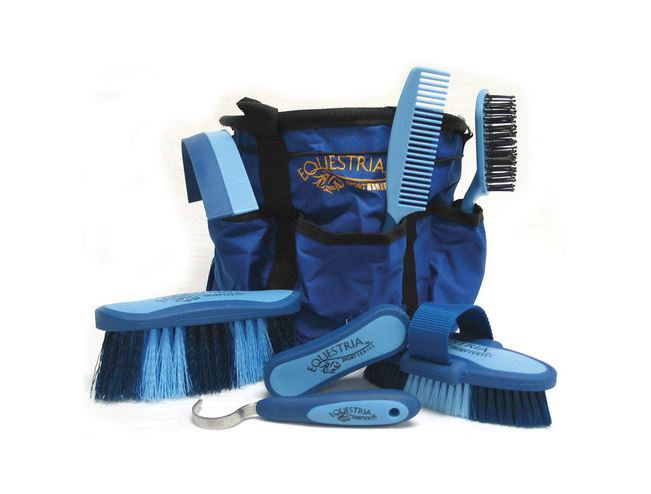 The Equestria Sport Grooming Set keeps you organized and is the perfect gift for a new horse owner or even a beginner rider just starting lessons. This horse grooming set includes: color-coordinated grooming tote, body brush, dandy brush, face brush, mane and tail brush, hoof pick, sweat scraper and mane comb.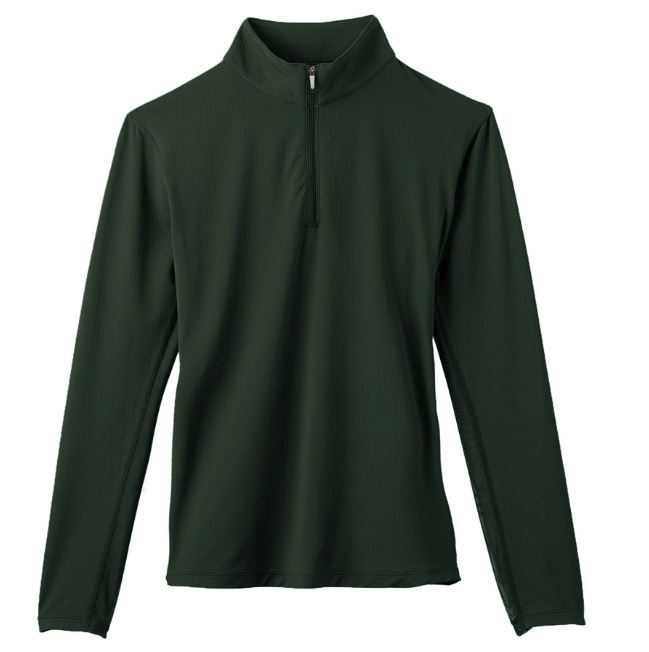 The Dover Saddlery Logo Men's Sun Shirt transitions easily from the barn to around town. Suited for use on sunny days, it offers lightweight, breathable climate control that shields your skin from harmful UV rays, and is a stylish and practical update to any wardrobe. It can even be used as a base layer for the days when you need to double up for extra warmth. This shirt is the perfect gift option for the non-horsey person on your list as well.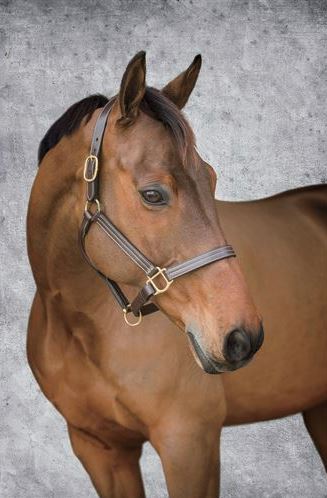 An economical leather halter with a classic look, the Suffolk by Dover Saddlery Triple-Stitched Halter features a rolled throat with snaps, adjustable crown and chin and brass-look hardware. A versatile all-around leather halter at a terrific price. Treat your horse to a brand new leather halter for the New Year.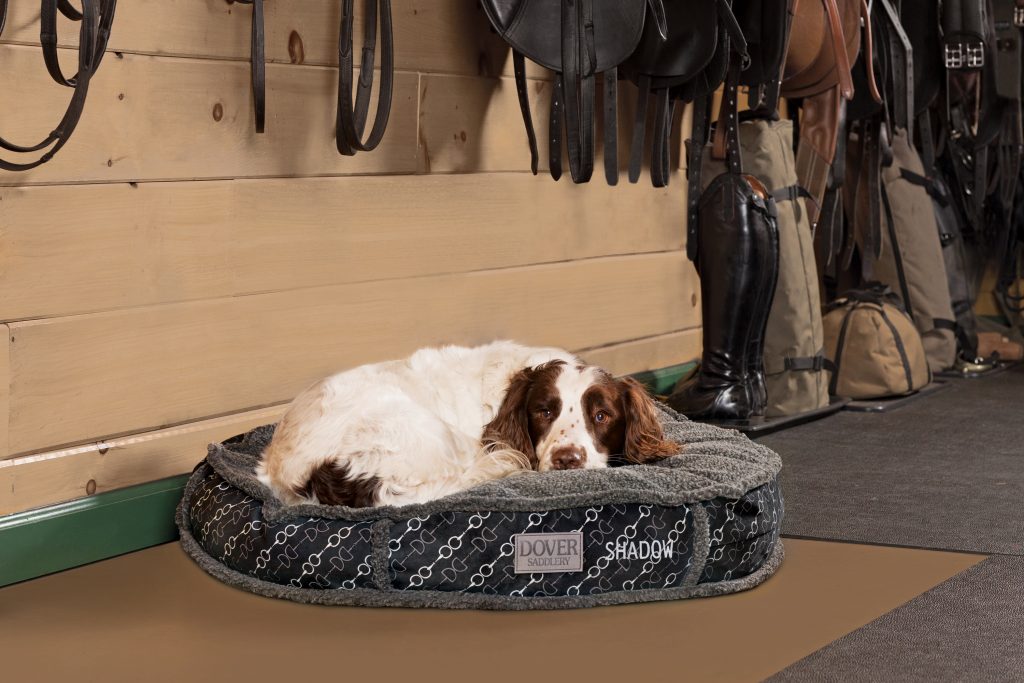 This equestrian-inspired Dover Saddlery Bit-by-Bit Dog Bed is ideal for hard-working dogs that love to spend time at the barn—and lazy house hounds appreciate it, too! Sure to be your best friend's favorite resting spot, this dog bed is tough enough for use in the tack room, but attractive enough to fit seamlessly into a horse show setup or home décor. A cozy fleece top combines with our exclusive, equestrian-inspired Bit-by-Bit micro-velvet fabric at the sides and bottom which offers an attractive look with the added benefit of camouflaging barn dirt. The cushion and cover are both completely washable, making life simple and laundry easy.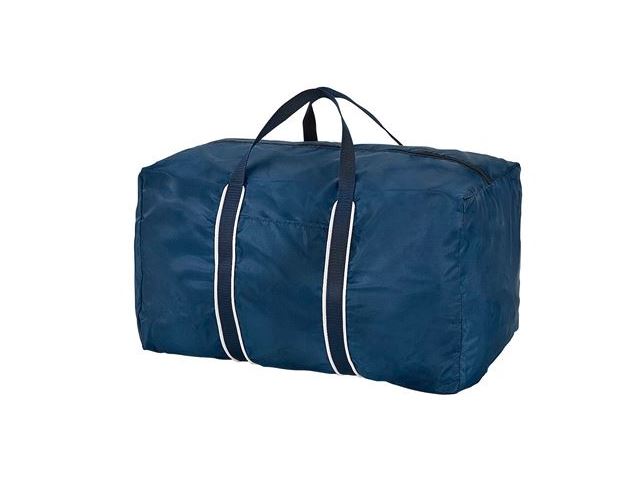 The Dover Saddlery Duffle Bag is a classic must-have for any rider. Whether for transporting or stowing clothes, boots, and other miscellaneous tack, this bag will carry it all, and it comes in a variety of colors, so you'll find the perfect match for everyone on your list.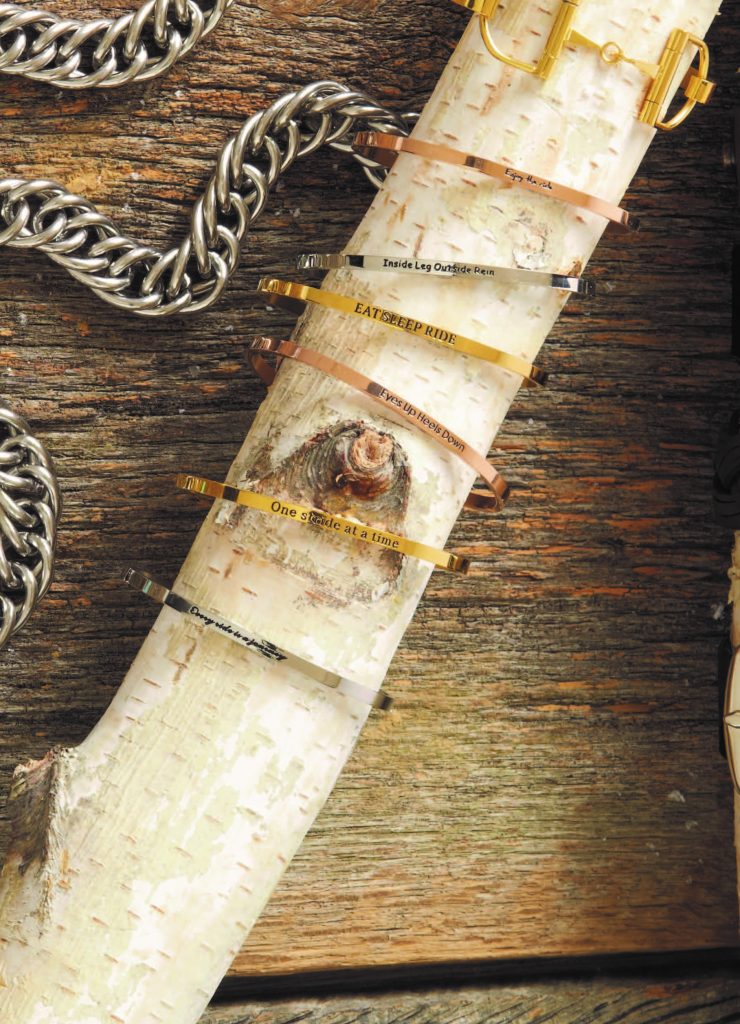 Mantra bands have been on the rise this year, and now we have the perfect option for the everyday equestrian. The Swanky Saddle Co. Equestrian Mantra Bangle helps keep you motivated during your training rides and provides a fun equestrian touch outside of the barn. Engraved with an inspirational saying, this adjustable bangle will keep your spirits high.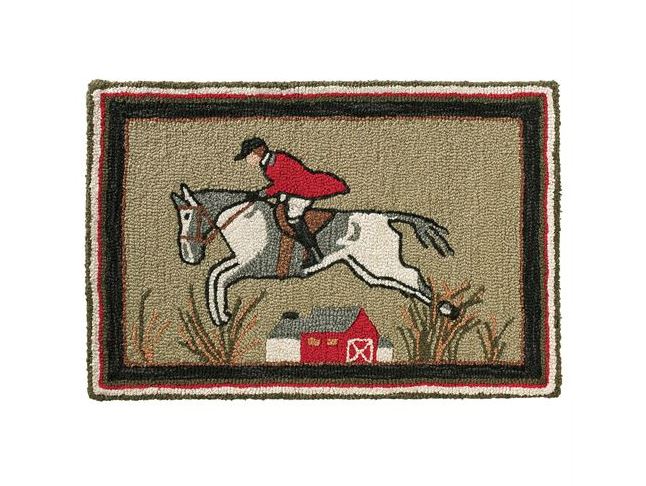 The Chandler 4 Corners Tally Ho Accent Rug brings a bit of equestrian charm into your home or barn. This hand-hooked wool mat features the artwork of Vermont artist Laura Megroz and a timeless and classic motif that will always be in style. Buy one for yourself and one for the new homeowner on your list for a perfect welcome gift.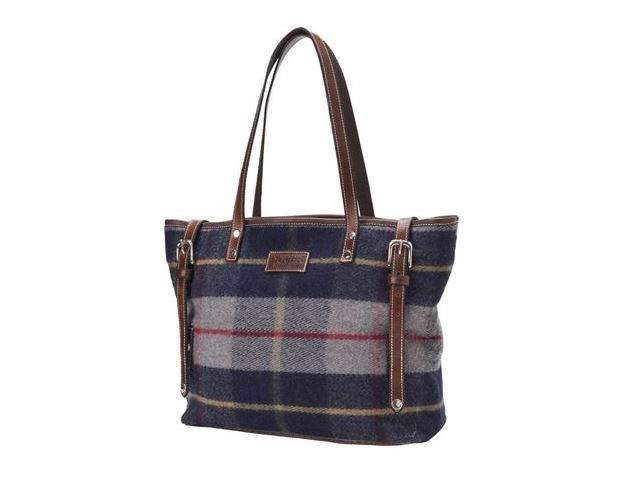 Inspired by a classic wool dress sheet, this stylishly equestrian Dover Saddlery Vintage Wool Tote can hold a tablet, 13″ laptop and all of the rest of your essentials. Subtle equestrian touches make it perfect for anyone's busy lifestyle at the stable or well beyond. Gift this gorgeous bag to the busy equestrian in your life, don't forget to grab one for yourself as well.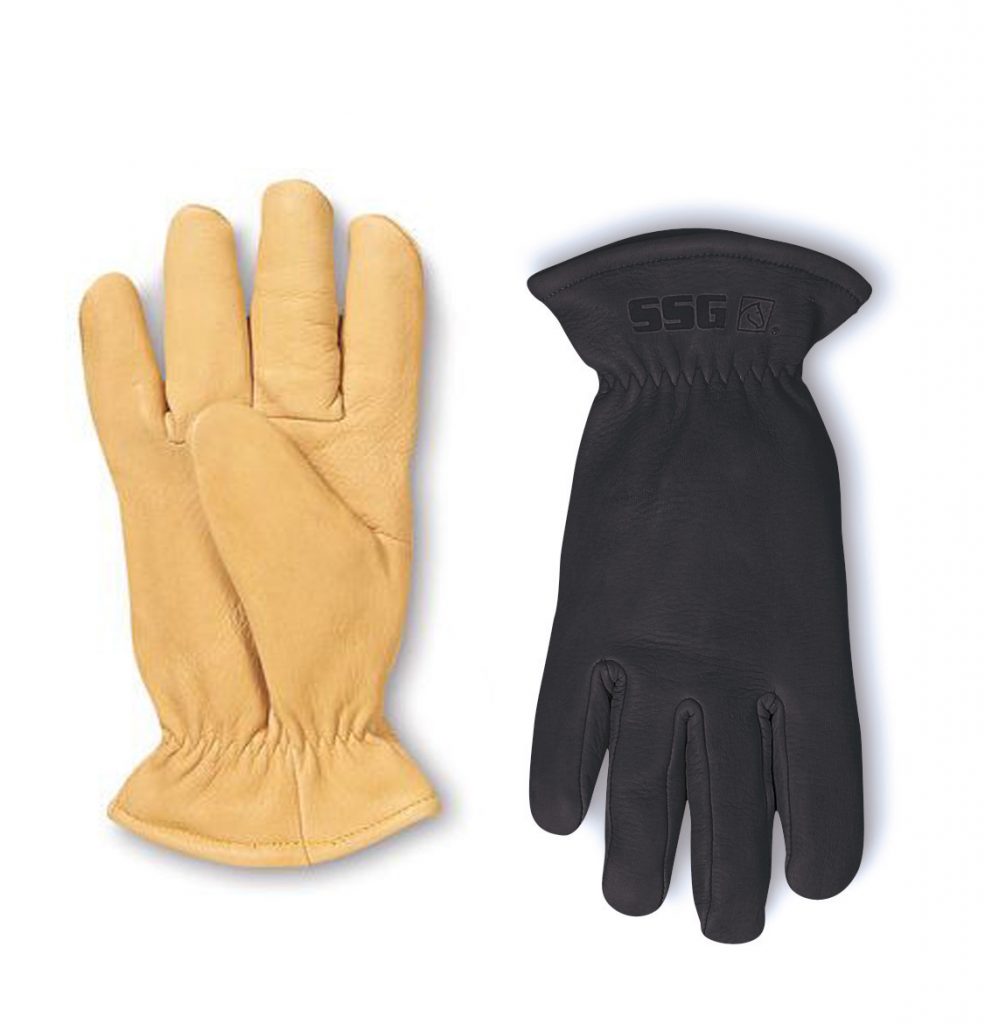 The SSG Winter Rancher Glove offers a naturally good grip for riding or stable work. These gloves are made of genuine deerskin with fleece linings for superior comfort and warmth and the naturally supple deerskin allows for a good hold. A pair for your barn manager, trainer, or even the general outdoorsman is sure to be appreciated for the upcoming winter months.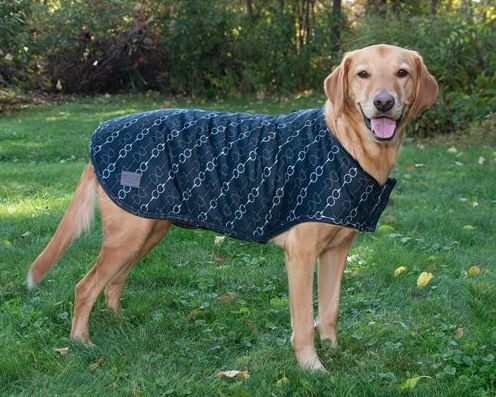 Plush yet hard-wearing, the Dover Saddlery Bit-by-Bit Fleece Dog Coat is made out of the same micro-velvet fabric as our Dover Saddlery Bit-by-Bit Dog Bed. Keep your faithful companion cozy in sophisticated equestrian style durable enough to stand up to the equine environment with a wide belly band keeps your pup's sensitive underside warm. The Bit-by-Bit Fleece Dog Coat and Bit-by-Bit Dog Bed go perfectly hand in hand, making it easy to shop for any of the extra special dogs on your list.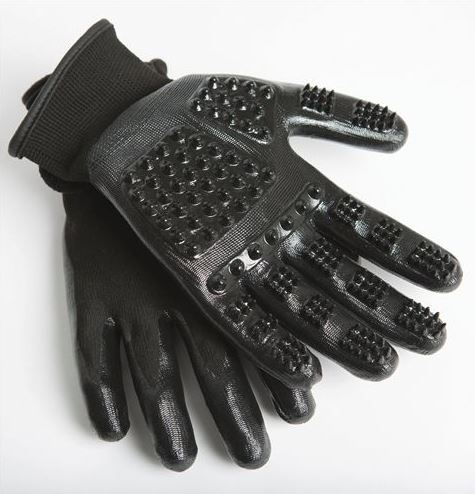 The revolutionary concept behind HandsOn Gloves will transform any pet owner's life! These unique grooming gloves deliver a thorough and enjoyable experience as they massage muscles, shed hair, stimulate circulation and distribute natural oils. Perfect for sensitive areas and for contouring to the shape of the body, HandsOn Gloves can be used dry or even wet for the easiest bath time yet.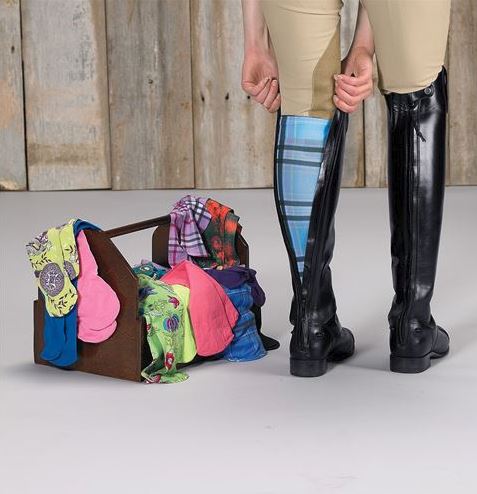 The staple in any show ring outfit, Ovation Zocks are a classic, and perfectly sized as a stocking stuffer! These knee-high socks offer a smooth and sleek fit inside tall boots and come in a wide array of colors and patterns to make your own distinctive fashion statement every day of the week.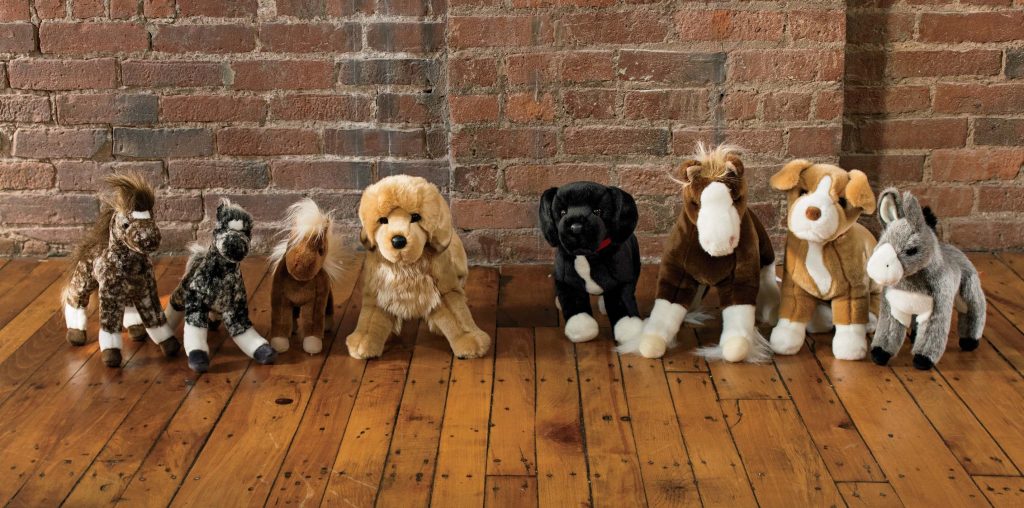 Give your loved one the magic of a warm, snuggly friend from Douglas. With so many animals to choose from you might have trouble deciding on a favorite. From the classic Mosaic Brown Dapple and Balthezar Beagle to new favorites like the Douglas Bordon Burro and Zeb the Mini Longhorn, there's a cuddly friend for every animal lover on your list.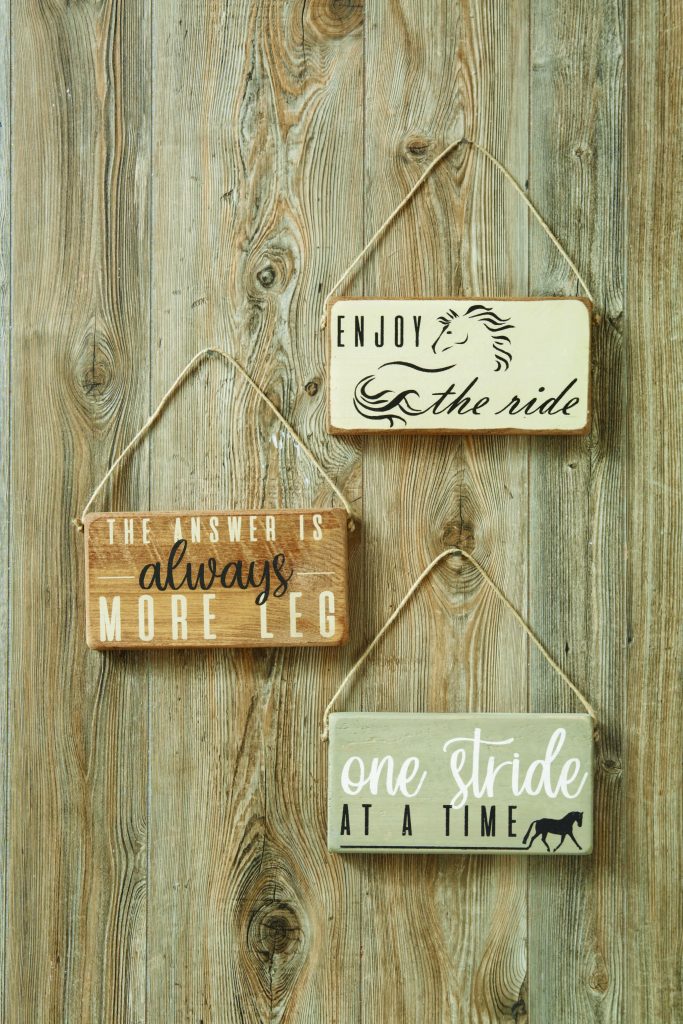 A Dover Saddlery exclusive! Our Rustic Marlin Equestrian Décor is a fun way to add equestrian personality to any spot in your home or tack room. Each inspired piece is expertly handcrafted in wood in Massachusetts and will reflect its own unique characteristics. Give the gift of inspirational words to live by and make any barn or home a little more welcoming with style and personality.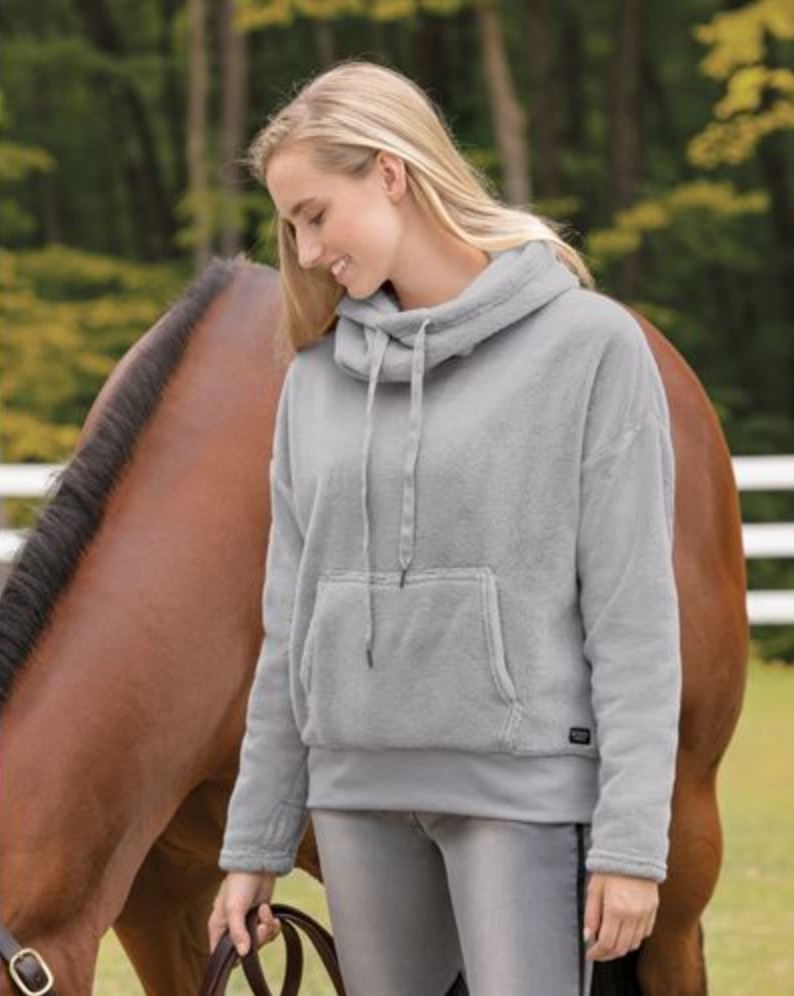 The Dover Saddlery Cozy Fleece Pullover offers super-soft warmth with a slouchy, relaxed-fit neck big enough to use as a hood. It's perfect to help you stay warm underneath your jacket during a long trail ride or even for snuggling up on the couch to catch up on your favorite TV show. With fleece so soft, everyone will want one; make sure to stock up now.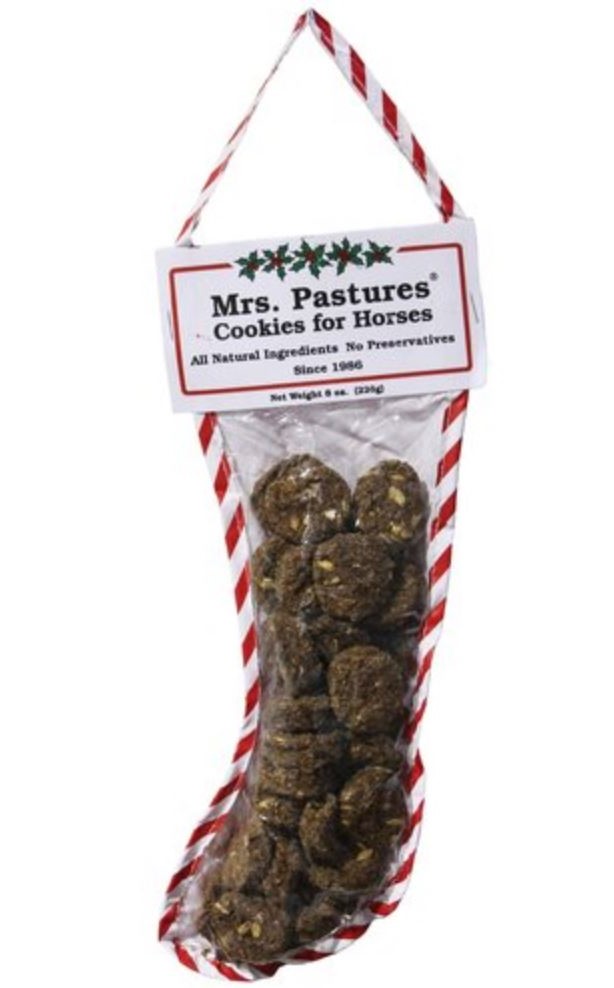 This Mrs. Pastures Cookies Holiday Treat Stocking is the perfect package to hang on a stall front for the holiday season. A favorite treat of horses since 1986, these cookies are dehydrated, not baked, so they're delightfully crunchy yet won't crumble or fall apart in your pocket. Grab one for every horse in your barn for an extra special gift.
The perfect gift for anyone of any age on your list! We make it easy for you to give a great gift this holiday season that everyone will love. Choose the convenience of an e-gift card, or a classic gift card in your choice of three designs and have it mailed within one business day.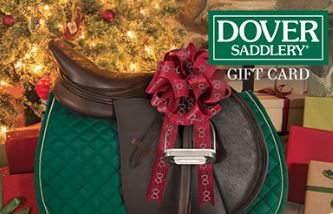 We hope this list has helped guide you to meaningful gift selections amidst all of the holiday shopping madness. For more great gift options and inspiration, visit our Blue Ribbon Holiday Gifts section to find additional winning items sure to please every rider on your list. Remember to let us know what your favorite gifts are and share your gift giving moments on Facebook and Instagram with us by tagging #itsfromdover!